Lions fan starts GoFundMe account to raise $1 billion to buy team
October 29, 2015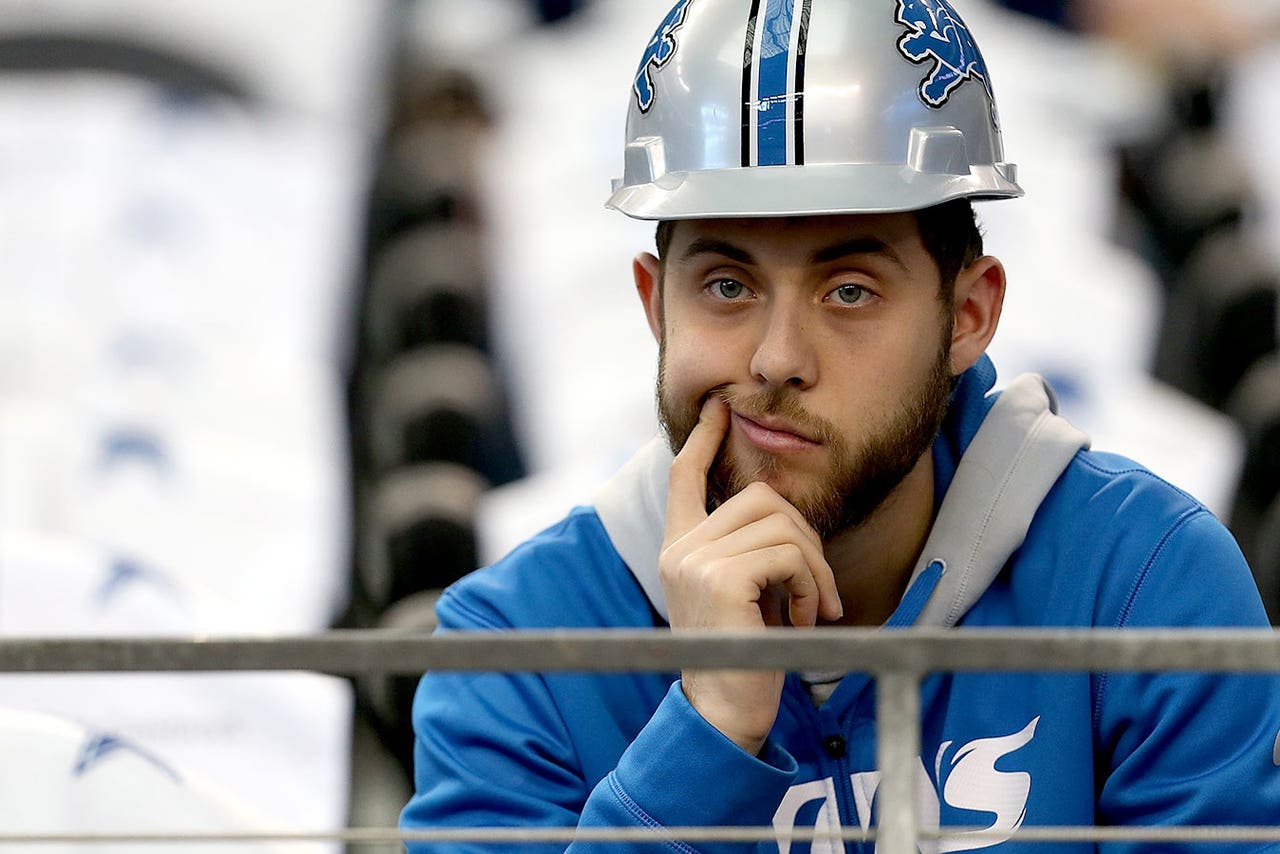 Detroit Lions fans are trying to take their team back.
After a 1-6 start to the 2015 season, one fed-up Lions fan decided he had seen enough and made a GoFundMe account to buy the team. He's asking for $1 billion in order to buy the NFL franchise, which has caused so much sorrow for the Detroit faithful over the years.
Here's an excerpt from the description on the Lions fan's GoFundMe page:
Time to adopt some Lions. Well, not just some of them. All of them. Now, I'm not talking about the late Cecil's offspring, someone else most likely has that covered. I'm talking about the Detroit Lions.

Let's face it: The Detroit Lions need a new owner. I'm not going to rant, we all know the situation. Somebody needs to do something about this monstrosity. I am willing to make that sacrifice for all of you before this Honolulu Blue blood is no longer inherited by our offspring.

Now I'll be completely honest- unlike some of you out there, I've never owned a professional sports team. I did, however, study business at 'Thee' Central Michigan University and that alone is worth its weight in gold on any resume. So I can guarantee, you will at least get the ol college try out of this superfan.

Some hairs were trimmed after falling to 1-6 but we've been trimming hairs for decades. Time to give this beast a full on Brazilian. As the old saying goes: 'You need to break a few omelets before the Golden Goose will lay its glorious eggs.'
If the fundraiser falls short of its lofty goal, the account claims the money will be donated to a charity. At the time of this publication, nearly $2,000 had been raised. That pales in comparison to the 7,100 total shares the fan's entertaining plea had on social media at the same time.
(h/t CBS Detroit)
---
---