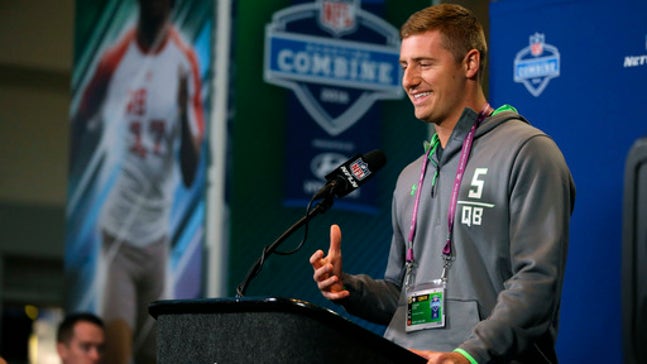 Lightly recruited players now turning heads at NFL combine
Published
Feb. 26, 2016 4:39 p.m. ET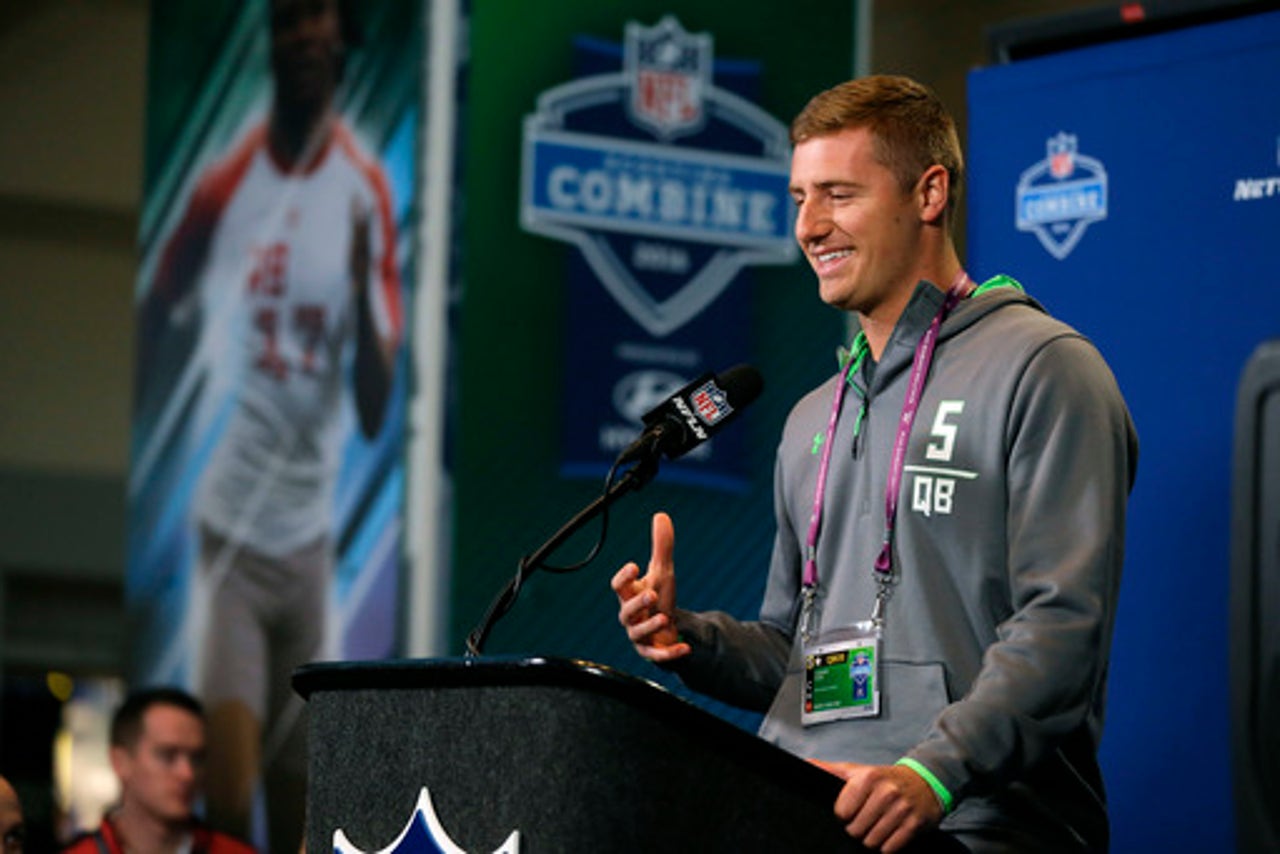 INDIANAPOLIS (AP) Jack Conklin walked to the podium in Indianapolis, glanced down at the surrounding crowd and shook his head in disbelief.
Four years ago, Conklin had only one scholarship offer and was ready to attend prep school. Now the left tackle from Michigan State, who started his college career as an invited walk-on, is one of the most coveted offensive linemen in the nation.
''It's crazy just to see how far I've come,'' Conklin said at the NFL scouting combine. ''It's hard to think about to go from being four years ago to have no idea if I was going to be on a Division I team going into the fall. It's hard to take in how far I've come as a person and a player.''
The odds were certainly stacked against Conklin making it this far.
He played for his father, Darren, at a small Michigan high school, where the staff was not well-schooled in the art of selling recruits to college coaches.
The book on Conklin was he was too light and not strong enough to be a college lineman, and his resume supported the notion. He played mostly defensive end and tight end in high school and could lift only 225 pounds on the bench press about 10 times in succession.
His skill set appeared to be translated better to basketball, where he averaged 17.1 points and 10.4 rebounds as a senior, and if he had taken up Wayne State on its scholarship offer, Conklin might have fallen through the cracks in Division II football.
Instead, Conklin bet on himself - just like a surprisingly high number of other big-name players in this year's draft class.
''It was always a dream,'' North Dakota State quarterback Carson Wentz said. ''I didn't think that today, this is where I was going to be. I didn't think like that. It was a goal.''
Wentz was lightly recruited after moving from receiver to quarterback as a high school senior. His only FBS offer came from Central Michigan, so he wound up staying in his home state and playing for a school that has won five straight FCS national championships.
Wentz could be the first quarterback taken in April, but he won't be the only one with this kind of story.
The only scholarship offers fielded by Connor Cook, Conklin's college teammate, came from Michigan State, Miami (Ohio) and Akron. He wound starting three years and played on two Big Ten championship teams.
Paxton Lynch initially drew interest from schools such as Bethune-Cookman, Florida Tech and Florida A&M until he was chosen MVP of the 2011 Central Florida All-Star game. Then Indiana and Florida jumped on board, but his home state Gators only wanted him as a walk-on. So when Lynch got a late scholarship offer from Memphis, he took it.
Both could be first-round picks in April.
It's not just a quarterback thing.
Some thought Derrick Henry would move to defense in college. Alabama coach Nick Saban kept him at running back and after two seasons as T.J. Yeldon's backup, Henry became the school's second Heisman Trophy winner and led the Crimson Tide to the national championship.
Receiver Josh Doctson wanted to play college football in his native Texas, but spent his freshman season at Wyoming. He transferred to TCU, going from walk-on to All-American and now to one of the top receivers in this year's draft.
To Doctson, the chance of a combine invite seemed so remote he didn't even consider it until he played his final college game.
''I'm not supposed to be standing here in this stadium ... not really being recruited out of high school,'' Doctson said Friday. ''I'm fortunate to be standing here in these shoes.''
Sure, there are stories like this at every combine. This year, they are more commonplace, more compelling and more eye-popping to those evaluating the prospects, who put a premium on the steady progression in college.
''It's a positive evaluation,'' Hall of Fame executive Bill Polian said. ''What it tells you is that the guy has tremendous drive, and in some cases, you see that on tape. What's the difference between Jack Conklin and (former Colts center) Jeff Saturday? Jack's going to get drafted a little higher because he's a little taller.''
Four years ago, such a comparison seemed improbable. Today, Conklin just smiles, nods his head and appreciates how much has changed.
''Four years ago, I was thinking, I had no idea where I was going to be,'' he said. ''To be here now four years later, training for the combine and possibly being a first-round pick, it's crazy.''
---
AP NFL website: www.pro32.ap.org and www.twitter.com/AP-NFL
---
---