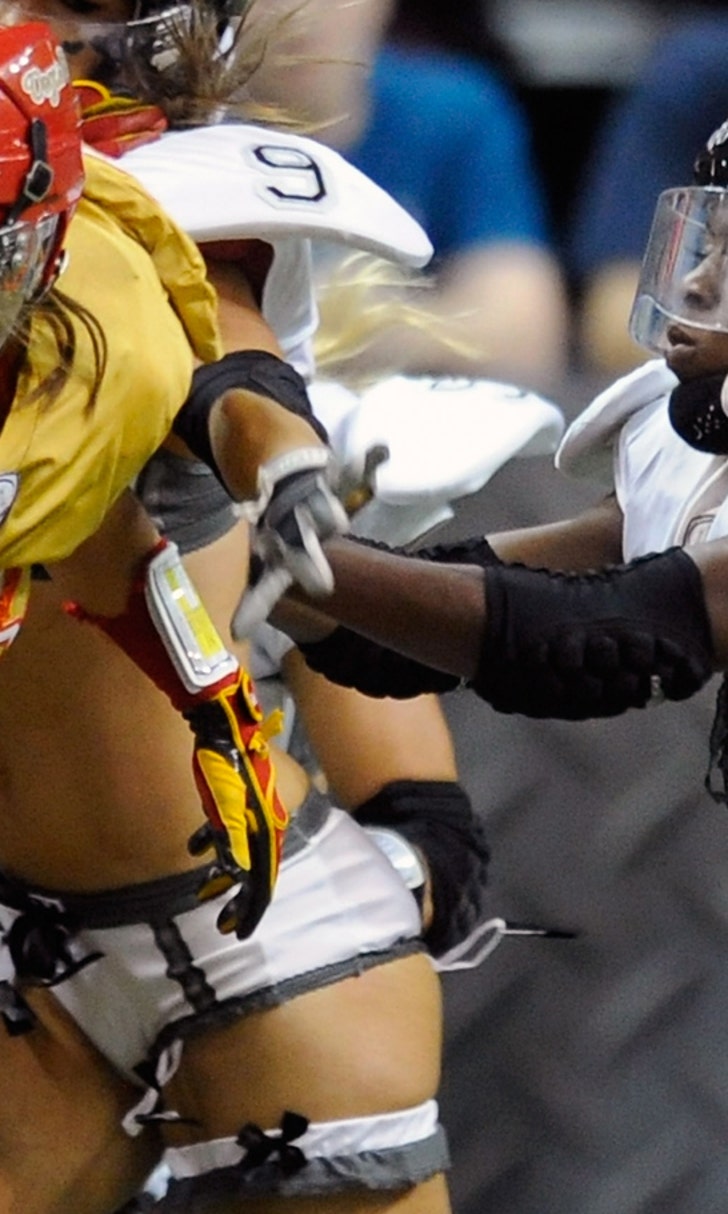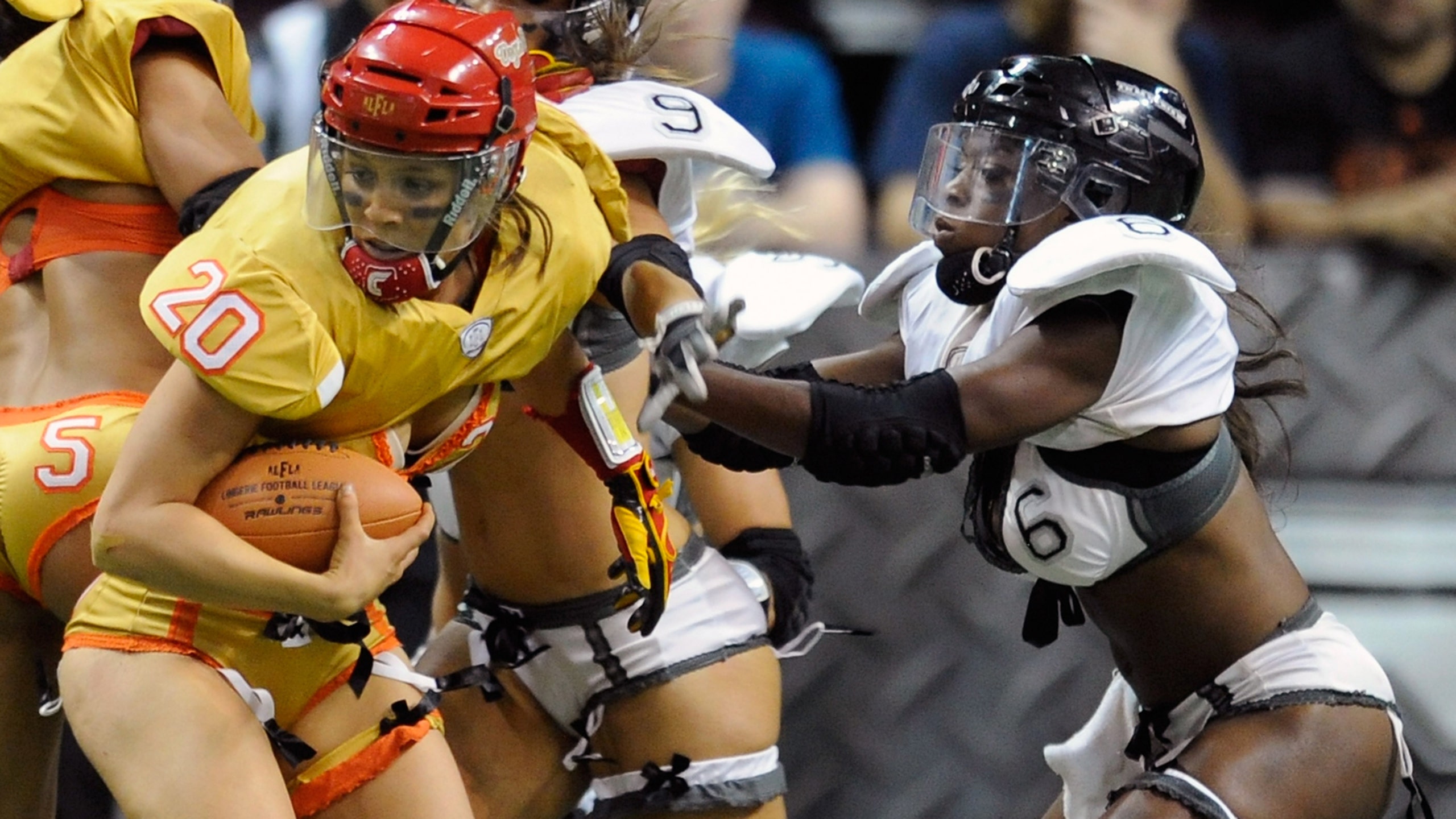 LFL says it's taking off lingerie to focus on football -- and safety
BY Andre Vergara • November 28, 2013
The LFL is losing its last scraps of lingerie to focus on football and player safety, its commissioner says, and is on pace to surpass the NFL in global popularity.
The uniforms no longer are made from lingerie fabric, but rather a "compression fabric," Legends Football League commissioner Mitch Mortaza said in his recent state of the league address, and the shoulder pads are custom-made by Rawlings that "are far more protective."
"It is truly a performance uniform now," he said, adding that the league also is using ImPACT testing and Gen 1 Impact Indicators helmet technology to develop concussion testing and prevention that exceeds even the NFL.
The announcement comes as current and former players continue to speak out about injuries and inadequate equipment and measures for player safety. Several players went on "Inside Edition" recently to tell their story, including Nikki Johnson, who says she was fired when she tried to organize players to take action against the league's safety and pay conditions.
"We understand not getting paid, although we don'€™t really know the financials of the league," said Johnson, 23. "We understand that. We were fine with that. It's just the injuries.
"We had girls who were getting concussions; we had a girl last year who shattered her cheekbone. We had ACL injuries. I broke my wrist. I took a late hit in the LA game and wound up being put on a stretcher and taken to a hospital. Stuff like that is preventable. The grievance is really about safety equipment."
Mortaza would not comment for the "Inside Edition" story. But in his video address he predicted a much different product by 2017 and said the LFL is broadcast in 120 countries and territories, a big gain on the NFL, which is broadcast in 220 countries and territories.
---
---