National Football League
National Football League
Lewis inspires as Ravens advance
Published
Jan. 6, 2013 12:00 a.m. ET

They call it The Squirrel. And in Baltimore, it's a tradition up there with crab cakes, pit beef and Berger cookies.
Sixty minutes before every game played at M&T Bank Stadium, Ravens fans file in by the hundreds and prepare not just for a football game, but for an introductory dance.
Not a Tango. Not a Salsa.
The Squirrel.
Players from opposing teams stop what they're doing to watch it, too. In just his third career preseason game, one in which he was still trying to make the 53-man roster in 2010, Victor Cruz snuck over from the Giants sideline to sneak a peak at Ray Lewis' introductory dance. Warren Sapp said Lewis was the only opposing player he ever cared to see introduced. He was the only one he ever made a point to watch.
On Sunday, just minutes before Baltimore hosted Indianapolis in an AFC wild-card bout — a game the Ravens won, 24-9, to delay their legendary linebacker's retirement for at least another week — a crowd of Colts players gathered in front of their bench to watch Lewis' last waltz in front of his home crowd.
Brendon Ayanbadejo, one of Lewis' fellow Ravens linebackers, couldn't resist capturing the moment on his new iPhone 5.
"I was right in front and I was actually filming it myself," Ayanbadejo revealed after the game. "I had to capture the moment. I figured someone needed to capture the players' view, you know? Why not me?"
Ravens running back Ray Rice added, "My emotions were so screwed up at the beginning, seeing him do his dance. It was emotional. I don't know if the cameras were on me, but it was a bunch of tears. It was sort of like 'Save the Last Dance.' And he did it."
Jon Schulman, 29, has been coming to Ravens home games since the team first came to Baltimore in 1996. While working in New York City the past seven years, he took a two-and-a-half-hour train ride from one Penn Station to another eight Sundays a year, just to see his team play in his native city. His favorite part of those trips?
The Squirrel.
"Watching Ray Lewis strut onto the field eight Sundays a year is worth the price of the trains, the tickets and everything else alone," Schulman said. "I can't believe today was the last time we'll ever see it. I'd be lying if it didn't bring tears to me and my whole section's eyes today. Everyone in Baltimore loves Ray Lewis."
Prior to the game, Lewis made the rounds like a popular mayor up for re-election. He grasped teammates, led an inspiring pregame speech in the end zone, and then hugged and posed for photos with commissioner Roger Goodell, Ravens owner Steve Bisciotti, and 18-time gold medal winner Michael Phelps on the Ravens sideline.
And then, he danced. He did The Squirrel.
The dance's backstory isn't as rich and as colorful as one might imagine. Trent Dilfer didn't teach it to him during Super Bowl week in 2001. It wasn't born in a dorm room at The U. Lewis explained its origins in his postgame press conference.

"One game, they said they were introducing the defense and we were supposed to be introduced together," Lewis said. "And there was this one guy in my hometown named Kirby Lee. And Kirby Lee, he always did this dance called The Squirrel. And I told him, 'One day, I'm going to do your dance.' He said, 'You're not going to do it.' Then that day they introduced the defense, I just did it. Of course, the crowd went crazy."
Lewis then paused, smiled and said, "It just kept going … and I started adding the music to it and the movie clips." After a big laugh from the reporters, Lewis grinned and nodded, "So, it was a good time."
Sunday's victory was in line with most of the games the Ravens have won in Lewis' 17 years with the team. The Baltimore defense led the way, bending but not breaking early on, in a slugfest between two teams that made habits of winning dangerously close games in 2012.
In his first game since tearing his triceps Oct. 14, Lewis played on most defensive snaps, recorded a team-leading 13 tackles, and served as the emotional leader for a unit that was on the field for 16 minutes more than the Indianapolis D. Baltimore gave up 419 yards, the second most ever in a playoff game in which the opposing offense did not score a touchdown.
Minutes before kickoff, it was reported that Indianapolis offensive coordinator Bruce Arians was sent to the hospital Sunday morning with an undisclosed illness and would not be calling the team's offensive plays. And the offense, though able to pile on the yards and go 9-of-20 on third down conversions, failed to get the ball into the end zone.
The Colts had their chances, but unlike Baltimore, they couldn't finish the job on Sunday.
"It's due to bite you at some point in time," Colts wide receiver Reggie Wayne said after the game. "We had opportunities. We just let some stuff squander offensively in the first half. Defense did a great job of getting them off the field and getting us the ball back. We just didn't capitalize."
Indianapolis saw a 14-play, seven-minute, first-quarter drive ended by Paul Kruger stripping rookie quarterback Andrew Luck and recovering his fumble. Kruger, the man responsible for replacing 2011 Defensive Player of the Year Terrell Suggs in the lineup while he was out with a torn Achilles earlier this season, had 2.5 sacks on the afternoon.
Though Kruger credited the emotional lift from Lewis' final home game for some added intensity, he also credited a sound defensive game plan.

"The game plan was set up real nice and after we got off to a good start a little bit, it just set up real nice," Kruger said. "Then the offense started throwing the ball a little bit and it was time for us to tee off."
The Baltimore offense overcame two rare Ray Rice fumbles — Rice didn't fumble during the regular season — to put up 441 yards and 24 points.
Joe Flacco, with all eyes squarely on him after a sub-par finish to the regular season in a contract year, had arguably the greatest postseason performance of his five-year career. The oft-criticized quarterback connected on 12 of 23 passes for 282 yards, tossing two touchdowns. Wide receiver Anquan Boldin's 145 receiving yards set a team playoff record for a game.
Indianapolis had its chances throughout the game, but the Ravens weren't losing this one. Lewis wasn't losing this one.
On his way out of the locker room, Luck added, "This was a great atmosphere to play this game in. The fans are really into it. Everyone in this league respects Ray Lewis. As a 23-year-old rookie, it was a thrill for me to play against him."
The contest ended with the Baltimore home crowd — mostly decked in purple, black and white No. 52 jerseys — chanting, "Ray!" over the final two minutes. The M&T Bank Stadium video screen played a 90-second reel of Lewis highlights during the final stoppage of play. With a standing ovation cheering him on, Lewis addressed the crowd with one final nod and wave.
He then entered the game on offense for the final snap and did one last dance.
He did The Squirrel.
"When Coach Harbaugh came to me and said they wanted me to do that last play, the funniest thing about it — he never knew this — is that I've always wanted to do that play," Lewis laughed afterwards. "I just never was bold enough to go to a coordinator and say, 'Coach, let me do that last play.' So, to go out there and do it and then messing with Jacoby Jones and all of those guys … it was just fun. That's probably why I was so excited about doing it."
Lewis wasn't in much of a mood for reminiscing after Sunday's victory, though. After all, his career isn't over just yet.
He has a date with an old friend six days from now. Though Lewis' Ravens beat Peyton Manning in the first two head-to-head meetings of their careers, Manning — first with the Colts, now with the Broncos — has won the past nine games between the two future Hall of Famers.
"I've already turned my iPad in to get Denver film now. It's on to the next one," Lewis assured everyone on Sunday. "We know who we have next week. Denver is going to be well-rested. We saw them earlier in the year, but now we get them again with all of our guys back. We are really looking forward to it."
Pregame hugs from the greatest Olympic swimmer of all time, 13 tackles in the 11th playoff win of his career, a standing ovation and one last opportunity to do The Squirrel in front of the fan base that's been by his side through both the highs and the lows of his past 17 years.
No, Ray Lewis didn't exactly have a bad day at his job on Sunday.
Six days from now, he'll be back at it again.
---
---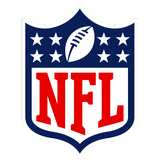 Get more from National Football League
Follow your favorites to get information about games, news and more
---