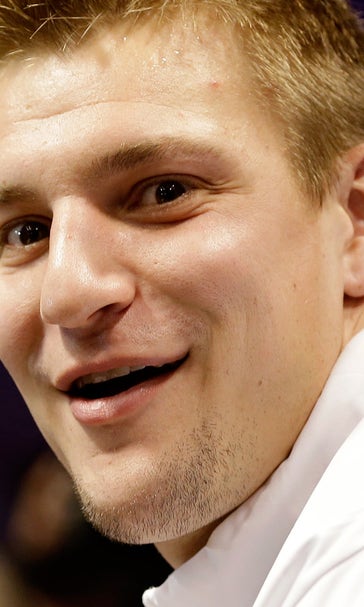 Let Rob Gronkowski help save your money with 'Gronkonomics'
November 3, 2015

Aside from being an outstanding tight end in the NFL, Rob Gronkowski is apparently a financial guru. Need proof?
Gronkowski is teaming up with Capital One to share his tips on saving money, appropriately dubbed "Gronkonomics." As he said, it's time to "enroll in the School of Gronkonomics."
As crazy as it sounds, Gronkowski probably does have a good handle on his money. Back in June, he shared with the world in his book that he hasn't spent "one dime" of his NFL earnings. Being the marketable guy that he is, Gronkowski has only had to dip into his marketing money.
He's done spots for Nike, Foot Locker, Dunkin Donuts, and several others, so why would he need to cash those lucrative game checks? Well, he doesn't. And that's why he's the perfect guy to share savings tips. There's nothing this guy can't do.
---
---