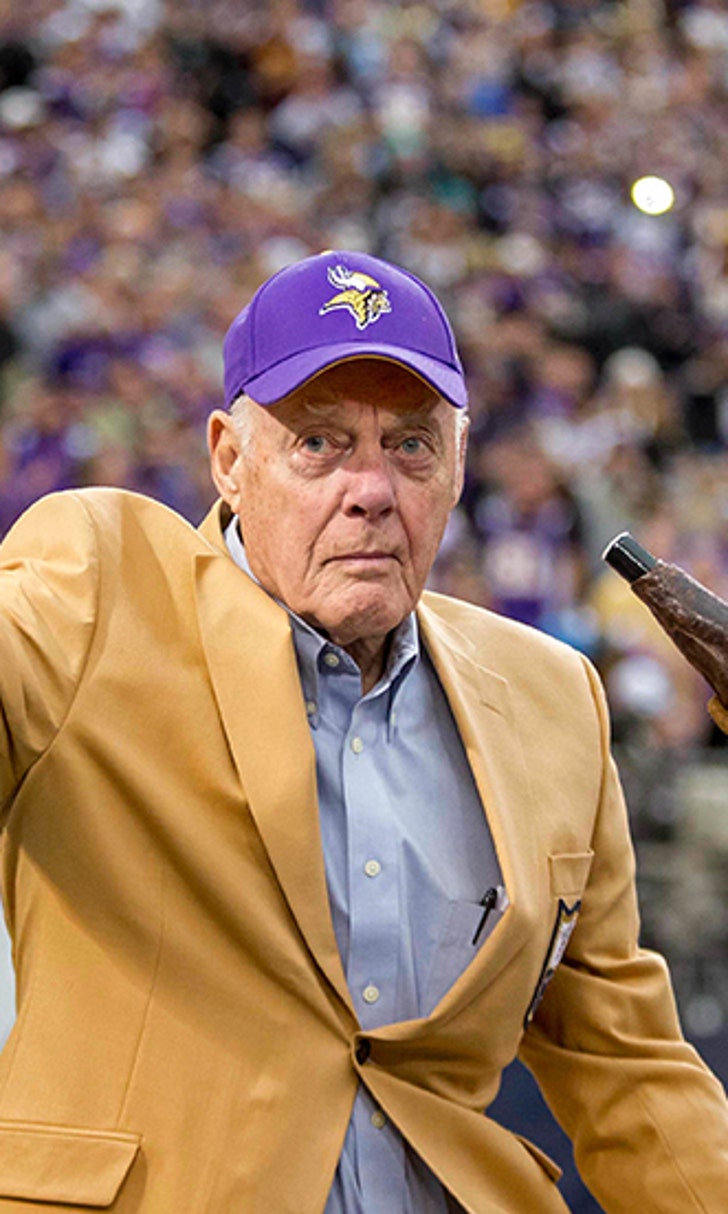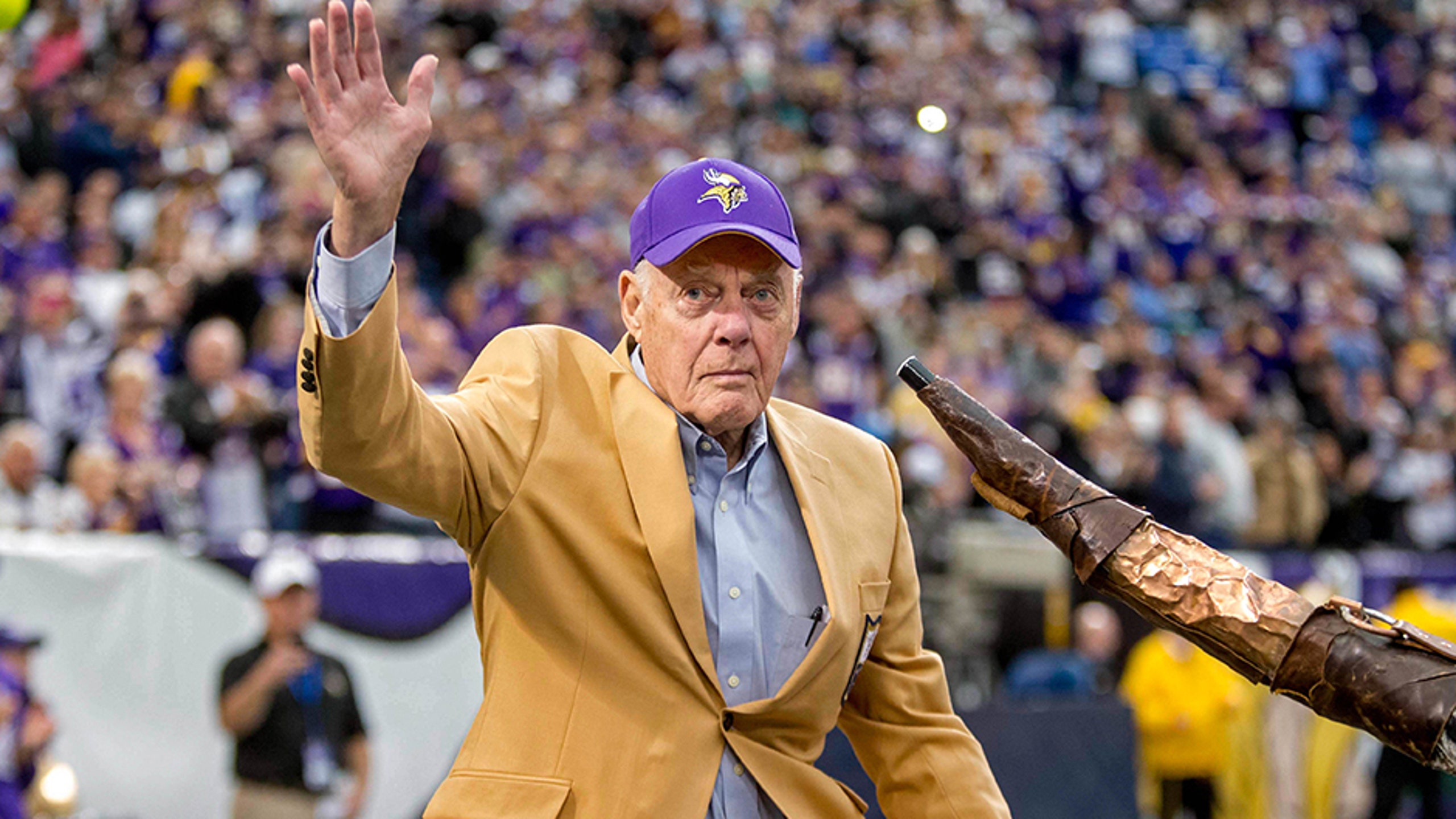 Legendary Vikings coach Bud Grant proposes interesting rule changes
BY foxsports • February 1, 2016
Bud Grant has been around the NFL for most of his life. He coached the Minnesota Vikings for 18 years (1967-1983, 1985), leading them to four Super Bowls, and the 88-year-old still serves as a consultant to the team.
Over the years, Grant has noticed when the game needs some tweaking. Lately, he has noticed two special teams plays, in particular, that could use rule changes.
The first change to the rule book would eliminate fair catches on punts.
Via Robert Klemko of the Monday Morning Quarterback:
If you watch a football game, a fair catch is nothing. There's no play. It's nothing. Every team has enough guys that can sit down and catch the ball. Once in awhile they will drop one, but very seldom. You pay that punter to kick the ball 45 yards, and you pay that guy to catch the ball, and nothing happens, and now we go to commercial. In Canada they don't have a fair catch. You catch the ball, and you have five yards around you where nobody can be when you catch the ball. It gives you a little start. You'd be surprised how that can help; you gain five or 10 or 15 yards. And it's a play that people like.
Grant played for the CFL's Winnipeg Blue Bombers and later coached them to four Grey Cups, before making the leap to the NFL. His experience in Canada affords him a unique perspective on the game, making his voice an intriguing one.
The other rule change Grant proposed had to do with kickoffs.
Via the MMQB:
Go further. What's a kickoff now? Two commercials. If they kickoff 200 times, they probably return five. I think they could move the kickoff back further or change the rule where you have got to return the kick. Make it so if you take a touchback then you get the ball at the 10-yard line instead of the 20. So now there is an incentive to get the ball up the field and get more than the 10 yards. And make it a penalty for the kicking team to kick it out of the back of the end zone.
Grant's proposed rule change for kickoffs isn't a plausible as the one he presented for punt returns, since there is an ever-present concern for player safety. Still, his ideas provide great food for thought.
The NFL needs revolutionary minds like Grant's to keep the game fresh and the rules as fan-friendly as possible.
---
---