National Football League
National Football League
League, NFLPA talk to Meriweather
Published
Oct. 31, 2013 1:00 a.m. ET

Brandon Meriweather was suspended by the NFL for too many hits to the head, so he publicly stated this week he'll start aiming for players' knees instead.
The league and the NFL Players Association then reminded the Washington Redskins safety that's not acceptable, either.
In a statement posted on the NFLPA's website, union executive director DeMaurice Smith said he's spoken with Meriweather about the importance of safe play.
"He is passionate about the game, and I know he is sorry for what he said," Smith said. "He is concentrating on helping his team win the rest of the season. Brandon knows that all players have a responsibility to each other and to play within the rules of the game."
Merton Hanks, the league's VP of football operations, also had a chat with Meriweather.
"We have no higher priority than player health and safety," Hanks said in a statement to FOX Sports. "Recent comments by Brandon Meriweather call into question his commitment to that objective and were clearly inappropriate. I have spoken with Brandon, and he understands what is expected of him as an NFL player, which includes avoiding any acts that unnecessarily and unreasonably endanger the welfare of other players."
Meriweather was initially suspended for two games following a pair of penalties in an Oct. 20 game against the Chicago Bears. Ted Cottrell, the appeals officer jointly appointed by the NFL and NFLPA, reduced the suspension to one game -- Sunday's loss to the Denver Broncos. Meriweather is slated to return to action this weekend against the San Diego Chargers.
When he returned to the team's facility Monday, Meriweather had some things to get off his chest regarding the league's shrinking strike zone for defenders.
"To be honest, man, you've just got to go low now, man," Meriweather said. "You've got to end people's careers, you know? You've got to tear people's ACLs and mess up people's knees now. You can't hit them high no more. You've just got to go low."
Meriweather's comments reflect the feelings of many defensive backs who believe their ability to play physical football has been limited by restrictions on hits to the head. However, the league and the union are trying to remind players there's about 4 feet of body between the knees and head of a defenseless receiver for them to strike while wrapping up in a clean tackle attempt.
---
---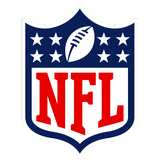 Get more from National Football League
Follow your favorites to get information about games, news and more
---