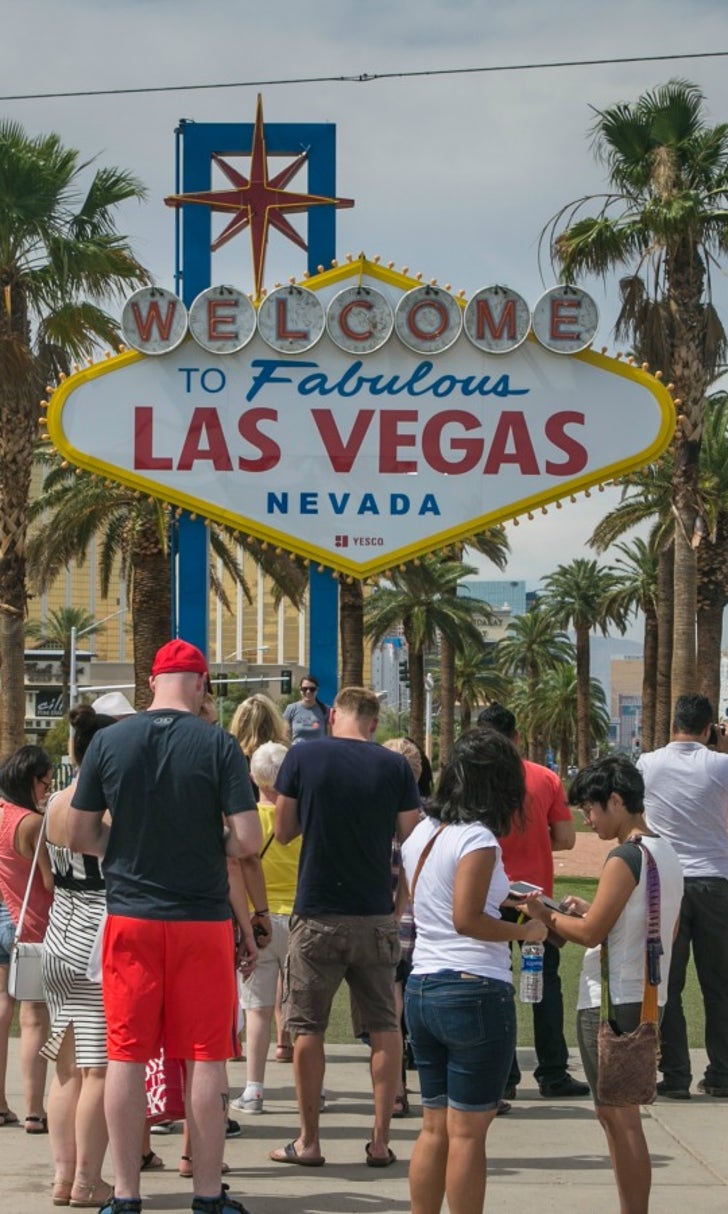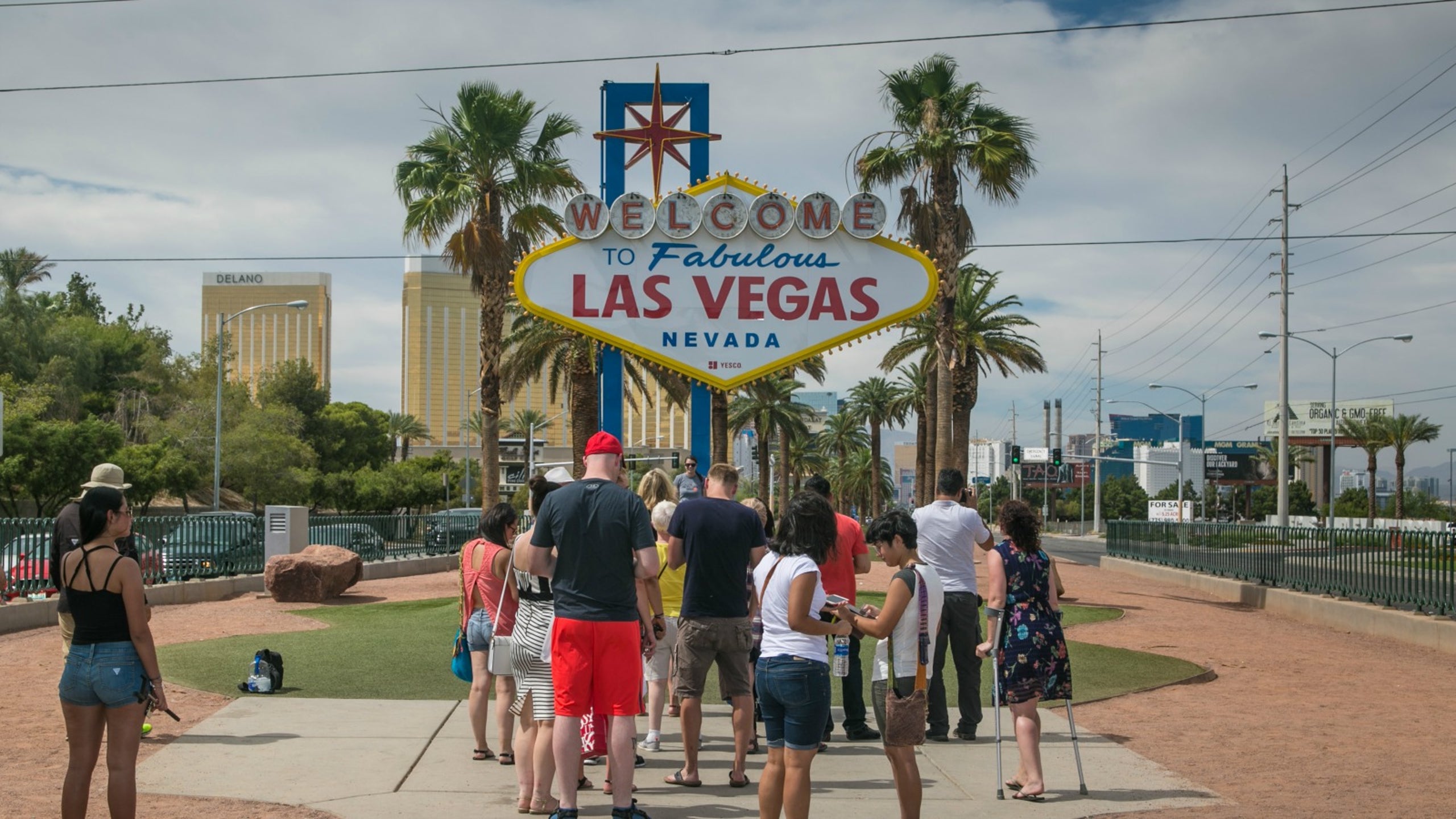 Las Vegas mayor: We'll have three 'major league' teams in 10 years
BY foxsports • June 28, 2016
In news that could, quite literally, shake up all of professional sports as we know it, the NHL awarded an expansion franchise to Las Vegas last week. The team -- which will begin play during the 2017-2018 season -- will become the league's 31st team overall, and the first major professional sports team in Vegas period.  
It also raises the question: Will the NHL open the doors for other professional franchises to relocate to Las Vegas? Specifically, could the Oakland Raiders end up as the NFL's representative there? Owner Mark Davis has more than shown interest in the proposition, but many believe that it will never happen, and that he is simply using Vegas to leverage a new stadium in Oakland.
It's a question that those who live in Vegas have to prepare for, although one prominent local voice believes that not only are the Raiders in play, but potentially more professional sports franchises as well.
That would be Las Vegas mayor Carolyn Goodman, who appeared on "The Herd" with Colin Cowherd on Tuesday. And when she was asked about the possibility of the Raiders coming to Vegas in the next three years, she gave a downright surprising answer:
Three teams! Granted it's only one sentence, but those 19 words sure do pack a strong punch.
Assuming that Goodman is more than talking in political metaphor (something she adamantly denies later in the interview), it also raises the question of which three sports leagues will open up shop in Vegas.
The NHL is obviously a lock, and in previous interviews she's insinuated that the MLS could be close to coming as well. That could leave the Raiders as the third team, or maybe she isn't speaking about the MLS at all, and believes that Vegas will eventually get the NFL and NBA.
Only time will tell, but one thing is for certain: With a new hockey team in town, Vegas is now a major player in major professional sports.
And it doesn't feel like the NHL expansion franchise will be the last team to reside in the desert.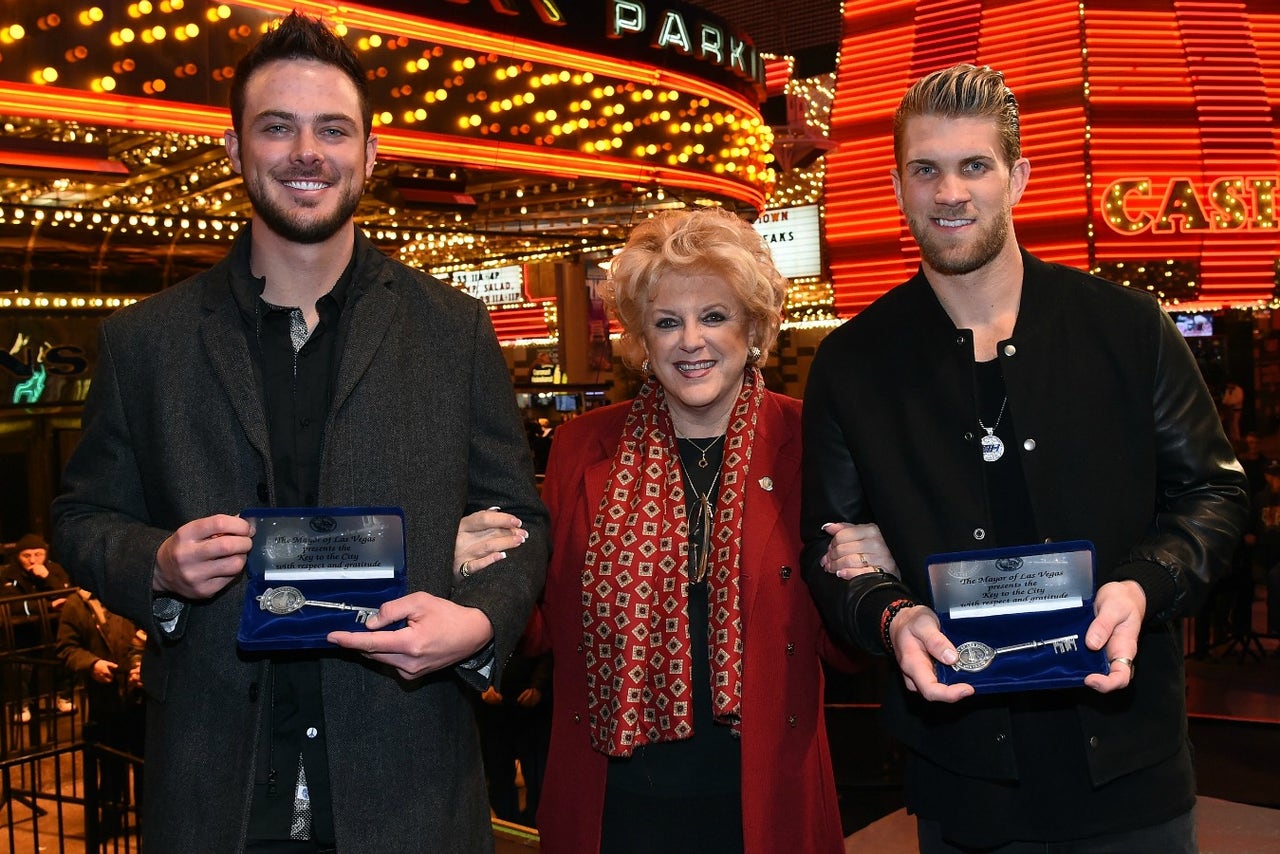 Cubs third baseman Kris Bryant (left) and Nationals right fielder Bryce Harper hold ceremonial keys to the city of Las Vegas they received from Las Vegas Mayor Carolyn Goodman.
---
---