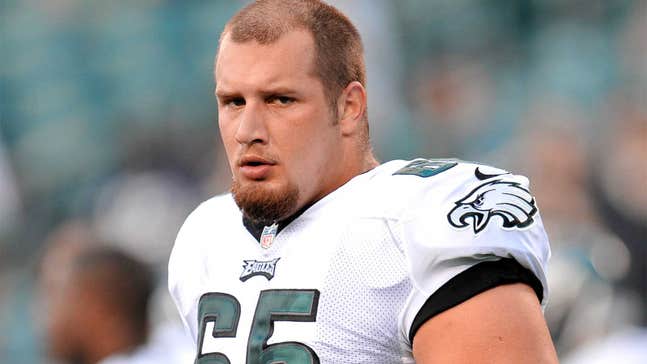 Lane Johnson driven by goal to join elite offensive tackle group
Published
May. 22, 2015 2:04 p.m. EDT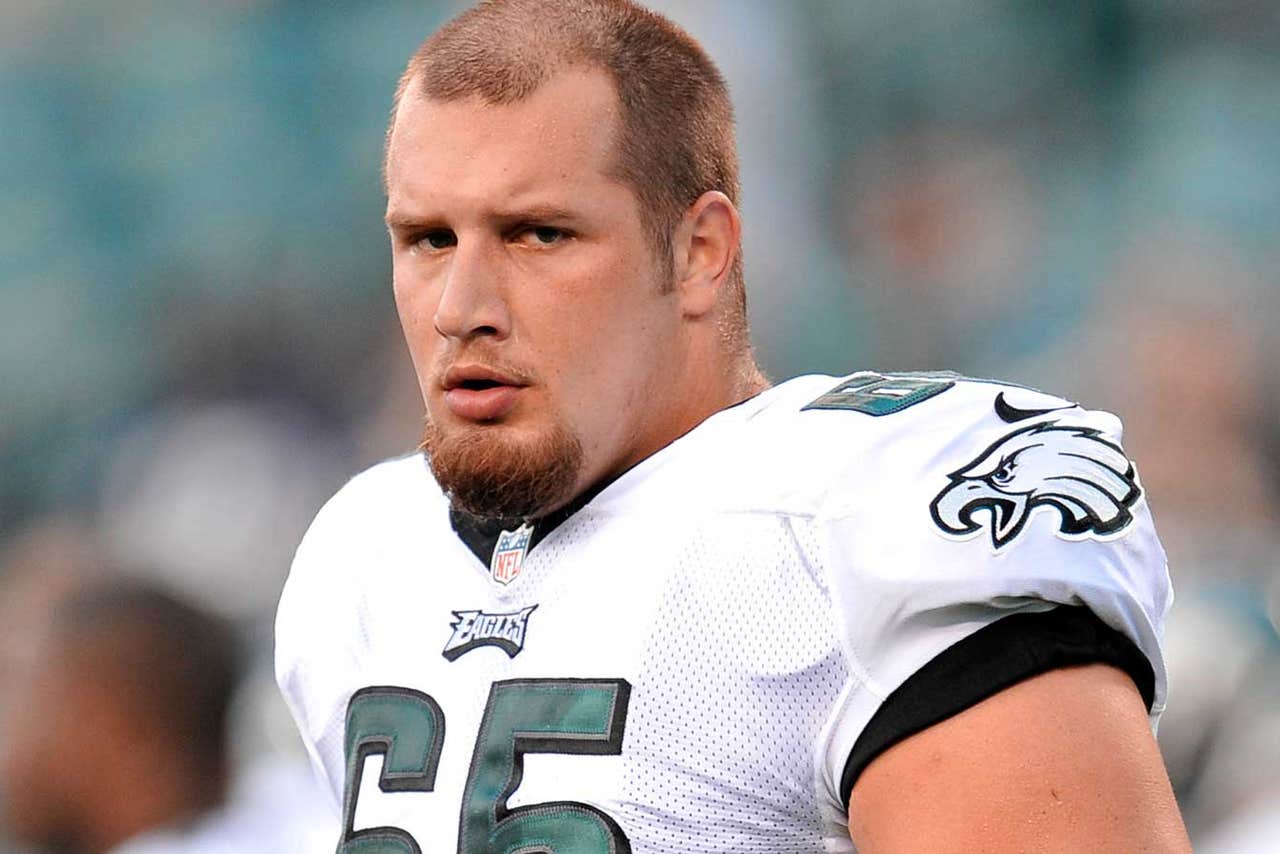 Philadelphia Eagles right offensive tackle Lane Johnson enjoyed a breakout sophomore season after struggling during his rookie debut. Despite missing four games due to a PED suspension, Johnson graded out as Pro Football Focus' second-best right tackle in 2014. He was excellent as a run blocker, and he allowed just one sack and two quarterback hits.
Johnson is not satisfied with his performance, and he remains as hungry as ever to complete his quest to become an elite offensive tackle. Johnson enrolled at MMA Athletics, a program founded by Mixed Martial Arts legend Randy Couture and FOX NFL insider Jay Glazer. This program has earned a reputation for taking athletes' conditioning to an entirely different level.
Johnson is training with the team again where he hopes to apply some of what he learned and experienced this offseason.
"I want to be elite at my position in the NFL, and I felt that this would help me get there," Johnson told reporters after a training session at the NovaCare Complex. "I have a lot of confidence about what's ahead of me.
Jay Glazer spoke about the difference in Johnson's body type and conditioning from when he started the program and when he completed it.
"He's totally changed his body composition," Glazer told Dave Spadaro of Eagles.com. "He told me that when he went in to test (at the start of the offseason conditioning program at the NovaCare Complex), he had the highest new muscle growth, the highest fat-loss change and highest body composition change of anyone on his team. And the highest velocity output and the highest force output for anybody in his position, so all the big guys. I couldn't ask for anything more."
Johnson feels like he is more physically prepared for the start of the season than ever before, as he gets ready to enter his third season in the NFL.
"The first couple days, I was puking non-stop. It was terrible. Going into OTAs (Organized Team Activities) now, I'm in the best shape of my life. I notice now I'm a lot quicker with my hands and a lot stronger with my hands. I don't have to really think about it. It comes naturally.
"I'm excited, I really am," Johnson said. "I feel like it's coming together just the way I want."
Glazer talked about how Johnson was a rare breed of athlete, completely self motivated and driven by success. He went on to speak glowingly of Johnson's passion and drive.
"Lane really wants to make 10 Pro Bowls, whatever it takes," Glazer said. "He is zero partying whatsoever. Practice starts at 11:00; he's here at 9:30 every day.
"He got his diet down and he was really all in. And for a guy like that, I can't tell you how he got that attitude to work hard. I literally have to convince guys why they're working hard. I should never have to have that conversation with a professional athlete ever in my life, and you do have it with 90 percent of them. Lane was different.
"I don't want to be disrespectful to my other guys, but he's probably my favorite guy I've ever trained in my entire life. Just because he was always like "I'll never be late, I'll never miss, whatever you say."
Johnson is certainly happy about what he was able to accomplish, but that doesn't mean he's satisfied yet. According to Spadaro, Johnson plans another trip to California to the same program for a five-week pre-Training Camp tune-up. The sky is the limit for Johnson as he enters 2015, and at this rate, it won't be long before he is recognized league-wide as an elite offensive tackle.
(h/t Philadelphia Eagles)
---
---