National Football League
National Football League
Landry hopes to be ready for camp
Published
Jun. 13, 2012 1:00 a.m. ET

LaRon Landry zipped across the end zone during an agility drill, showing the New York Jets how much closer he is to getting on the field.
While the veteran safety can't participate in minicamp this week, the fact he's able to run and make cuts at this point qualifies as significant progress.
''I shocked myself,'' Landry said Wednesday. ''Unfortunately, I'm not there yet, but I'm not taking any steps back.''
That's the key for Landry, who signed with the Jets in March to step in as a significant part of the team's secondary. The team knew he was coming off injuries to his Achilles and heel that shortened his season last year with the Washington Redskins and would need to rehabilitate them during the offseason.
The 27-year-old Landry spent a few weeks with the Jets during the first few weeks of the offseason program before heading out on his own to rehab rather than stay around the team and its medical staff.
''I felt more comfortable going back to Arizona to finish off my rehab and be ahead of the game,'' he said. ''The Achilles is totally healed. I've been ahead of schedule, which is a blessing. This treatment is very advanced.''
He opted to treat the injuries without surgery, instead going with platelet-rich plasma therapy. Landry then underwent a stem cell treatment called AmnioMatrix to accelerate the healing, with three sessions planned. After getting such successful results the first time around, Landry was told he didn't need the other two treatments and instead chose to have another round of platelet-rich plasma therapies.
Rex Ryan acknowledged some initial concern — ''you kind of worry,'' he said — about not having Landry with the team, but the Jets were impressed by the shape Landry was in when he reported for minicamp.
''He's way ahead of where our trainers thought he would be,'' Ryan said. ''We just have to be smart these next couple of days that he doesn't overdo things. He's on the right track, and we feel good about it.''
Landry, signed to a one-year deal in March, hopes to be ready to practice when the team opens training camp in Cortland, N.Y., next month.
''I'm progressing,'' he said. ''Things are going real well and I'm looking forward to training camp. I can't wait to get out there and do everything. I'll be ready physically and mentally.''
Now, it's just a matter of getting healthy and staying healthy. He finished each of the past two seasons on injured reserve and played in just 17 games. He damaged his left Achilles tendon in 2010 and last season, he struggled with a strained hamstring, a pulled groin and again with the Achilles and heel issues.
Landry has taken his share of ribbing in the locker room from his teammates after being away for a while.
''It's good to be around the team, the camaraderie,'' he said. ''The guys already are giving it to me: `Who is the new guy? Who is this guy?' All fun and games, but when it comes down to it, all those guys welcomed me with open arms.''
Landry has spent a good chunk of his time picking fellow safety Eric Smith's brain, and going over the plays on the field with Yeremiah Bell, another newcomer who's expected to get lots of playing time, especially if Landry isn't ready to go right away.
''I have seen LaRon play and he is a physical and smart safety,'' Bell said. ''Those are things we have in common. Our skills sets are similar and we hope we can incorporate what we do into what is already a very good defense, and do that the Jets way.''
He played at both free and strong safety in his five seasons with the Redskins. The hard-hitting Landry could be used as a blitzing safety in Ryan's aggressive defense and be a solid presence against the run.
Landry took his playbook with him to Arizona, so he doesn't feel that he's too far behind the rest of the secondary.
''The terminology is the same, but the verbiage they use is different,'' comparing Ryan's defense to the one he played with in Washington. ''I've been in the playbook the whole time, knowing I've got to get caught up. But I'll be ready mentally because I had my playbook and was into it. It's not like I wasn't in the playbook. And all the guys help. I can go to any of them.''
When Landry was researching teams he might be interested in playing for, he talked to his older brother, Dawan, who played for Ryan when the two were in Baltimore.
''My brother played in it and he said I would love it,'' Landry said. ''He said as soon as I went to the Jets: `Sign. You're going to love playing in it.' It's a fun defense, you get to do a lot. You're watching the same type of defense Rex brought to Baltimore, and with the guys playing here on D, I am really looking forward to it.''
Notes: WRs Santonio Holmes and Stephen Hill, both dealing with sore hamstrings, participated in individual drills but not team drills. Rookie DL Quinton Coples (lower back) participated in team drills after Ryan said the team would monitor him and evaluate how much he could practice. ... The Jets, partnering with the Public School Athletic League and the N.Y. Department of Education awarded $5,000 college scholarships to C'Ara McCrea from Fredrick Douglass Academy and Brutus Gorum from Harry S. Truman H.S. Ryan presented the scholarships to McCrea, who's headed to Syracuse, and Gorum, who'll attend Penn State. ''Syracuse and Penn State were my fallback schools,'' Ryan joked. ''I went to Southwestern (Oklahoma) instead. Hall of Famer, of course.''
---
---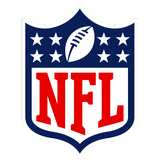 Get more from National Football League
Follow your favorites to get information about games, news and more
---