National Football League
National Football League
Kolb a disaster for Arizona
Published
Oct. 11, 2011 1:00 a.m. ET

It's Tebow time.
We try to figure out the Kolb case in Arizona.
The Eagles and Giants suffer gruesome losses, though only one was a surprise.
And take a bow, Lovie Smith, on the worst coaching sequence of the year.
Schein 9 time:
1. The monologue
Change at the quarterback position is in the air. Tim Tebow will start for the Denver Broncos after their bye week. I would start him the rest of the season.
Frankly, while I believe in Tebow's ability to win eventually and be a productive quarterback, this has very little to do with Tebow, who despite leading the charge for a near-comeback against the Chargers, remains very raw.
A few things are crystal clear.
Kyle Orton has played his way out of the gig. Coach John Fox smartly tabbed him as the starting quarterback for 2011 because he gave the Broncos the best chance to win. You couldn't argue with this logic.
Although it isn't all Orton's fault, he has been flat-out miserable. His play has been bad. Orton's body language has been worse. I've been told that his practice and the Broncos' team practice last Friday was a total slop-fest.
Orton was pulled on Sunday not because the crowd was chanting for Tebow. He was pulled because he was an uninspiring 6 for 13, throwing for a pathetic 34 yards with an interception. This was the week after he had three picks against Green Bay. The Packers debacle was the week after he made awful decisions in the red zone and had two passes picked off twice by the Titans. Orton leads the league in picks. He has been sacked nine times. He has had absolutely zero pocket presence.
There are injuries at receiver, including former first-round pick Demaryius Thomas (thanks, Josh McDaniels). Knowshon Moreno is clearly not the answer (thanks, Josh McDaniels) at running back, and team vice president John Elway and Fox would have upgraded if they could've afforded either Ahmad Bradshaw or Fox's old friend from Carolina, DeAngelo Williams. I'm not inspired by offensive coordinator Mike McCoy's play selection. Fox and defensive coordinator Dennis Allen are running the 4-3 with players McDaniels drafted to fit the 3-4.
The Broncos are a major work in progress. McDaniels left Fox and Elway a bare cupboard. This is going to take years to repair. McDaniels ran the Broncos into the ground.
Now Fox couldn't tell his team that this was a rebuilding year. He wants to win and establish a program. I totally get and support that. But Orton is a free agent at the end of the year. He's likely a goner. The Broncos need to find out what they actually have in Tebow.
Tebow has become the most discussed backup in NFL history. He is one of the most celebrated collegiate quarterbacks ever. His pro-life stance makes him polarizing. Everyone has a take on Tebow.
I don't understand why critics have written him off as an NFL quarterback. He played last year and was OK, certainly not terrible, certainly not outstanding. Tebow has to work on his fundamentals, the center/quarterback exchange. He has to have a better feel when to run and when to pass. I'm not convinced that Elway will ever love his throwing motion.
I think he has the intangibles to win. I also believe in his tangibles, but I don't think Elway ever will. So Tebow gets a crack to prove him, and the haters, wrong. And at worst, you know what you have. The 2011 Broncos are not going anywhere. And if he plays well and you still don't want him, you can at least trade Tebow.
Tebow makes the Broncos watchable after Orton helped deflate the fan base over the past five weeks. In talking to Brandon Lloyd this summer, the receiver told me that he loves Tebow's leadership and "it factor," and that's why so many players worked with Tebow during the lockout.
It's not a case of "Tim Tebow, savior" as much as "Tim Tebow, why the heck not??"
2. Amateur hour
Kevin Kolb is my man crush. I loved his upside in Philly. I said in February he would be traded to the Arizona Cardinals and instill leadership, credibility and accuracy at the quarterback position. The Cardinals obviously agreed with me, trading a starting player and a second-round pick for him and handing the relatively experienced quarterback $21 million in guarantees.
I have to be honest: Kolb looks inept to start the season. His first five weeks in Arizona have been cringe-inducing. Some have called him a bust. He looks unsure of himself. He's playing hot potato with the football. The execution against the lowly Vikings was totally embarrassing. Kolb was 21 of 42, throwing two interceptions and not a single touchdown. That's unacceptable, based upon the match-up. That's unacceptable when you employ Larry Fitzgerald. You can't have an absurdly low completion percent of 50 percent against the Vikes.
On the season, Kolb has only five touchdowns vs. six picks. Sure, the Cards have issues on the offensive line, but I expected much more of a pocket presence. I acknowledge a rapport takes time, but Kolb has been inaccurate.
Now, I'm not giving up on the future of Kolb, Ken Whisenhunt and the Cards, though it will be a tall order to beat out the well-oiled San Francisco machine this season. The Cardinals' defense has been spotty all season.
I did like what Kolb told reporters postgame, when he said: "Our head coach hit the nail on the head. We have to get more detail-oriented. It starts with meetings, showing up to work on time, getting in early, getting your work done and all the stuff a professional is supposed to do. Maybe it takes a game like this to figure that out."
I love the leadership. Now we need to see the improved play. The Cards are 1-4, and he's a big part of the problem.
3. Can't make it up
I felt pretty good about my survivor pick of the Giants this weekend. Whoops.
The fabled combination of Chuck Whitehurst and Doug Baldwin combination embarrassed the Giants in a shocking Seattle win. The Giants couldn't run. They couldn't stop the run. Eli Manning and Victor Cruz couldn't connect at the end. The defense was somewhere between inept and clueless against a bad offensive line and two sub-par quarterbacks in Whitehurst and Tarvaris Jackson. Tom Coughlin was rightly livid postgame. The offensive line play was scary it was so bad. The Giants had a great opportunity to take a stranglehold on the NFC East. Instead, they let their guard down against a bad team that never wins on the East Coast. That's a terrible loss.
4. Color me impressed
I'm glad I led last week's Schein 9 with Jim Harbaugh and the Niners. For the record, I thought they would beat Tampa. But I thought it would be close, not 48-3! Alex Smith threw three touchdowns and once again was a model of efficiency. The 49ers' defense was dominant, and the San Fran offensive line has been the underrated element of this team all year.
5. I'm a genius/moron
As I predicted, the Bills beat the Eagles because they are the better, more fundamentally sound team.
But, Ben Roethlisberger came into Sunday hobbled. He was playing with backup linemen, backup running backs, and fill-ins for stars on the Steelers' defense. And Pittsburgh was playing a strong and confident Titans bunch.
Then Roethlisberger tossed five touchdown passes and proved that you shouldn't write the epitaph on the Steelers' season.
6. Backseat coaching
Bears coach Lovie Smith hit the jackpot. First he eschews a field goal on the road and decides to go for it on a fourth-and-1 from the Detroit 26-yard line in the first quarter. Yep, Lovie opted to put his weakness (the offensive line) against the Lions' strength (defensive line). Then the Bears are forced to call a timeout as the play clock ran out. Out of the timeout, Lovie runs it against the Lions' outstanding defensive line and they, predictably, get stopped. To make it even worse, Lovie futilely challenges the spot and loses his final timeout of the half.
Congrats, Lovie. That's the worst coaching sequence in the league this season.
7. My guys
Hue Jackson and the Raiders: They beautifully honored Al Davis' memory with a win in Houston, with Michael Huff sealing the win with a pick of Matt Schaub's pass to end the game as the Texans were in position to score. Richard Seymour joined us on SiriusXM NFL Radio and talked about the team's emotional meeting on Saturday when they learned of Davis' passing. Seymour cited Davis' "competitive edge and will to win" as motivation.
Aaron Rodgers: It's worth noting that the Packers were actually down by 14 on Sunday night, before Rodgers, playing with a makeshift offensive line because of injuries, became Superman. He tossed a 70-yard touchdown to James Jones to take the lead and threw for 396 yards in a 25-14 win.
Doug Baldwin: He bedeviled the Giants by scoring the go-ahead touchdown. All game long, Giants fans were screaming, "Who the hell is Doug Baldwin?" The undrafted free agent from Stanford talked to us on the SiriusXM Blitz about his career day. Give him credit for working hard. He learned a lot from Harbaugh at Stanford.
BenJarvus Green-Ellis: With New England leading 27-21, the Patriots' running back controlled the game, taking 6:12 off the clock, demoralizing the Jets run defense and setting up a dagger field goal.
Matt Cassel: Hey, look who's back! Cassel mesmerized the Colts with four touchdown passes.
8. My goats
Juqua Parker: How did the Eagles lineman get duped by Ryan Fitzpatrick's hard count on a fourth-and-inches with 1:23 to go?! It gave the Bills a fresh set of downs to ice the game.
Juan Castillo: The Eagles' defense looks totally overwhelmed, and the first-time defensive coordinator takes the blame. Head coach Andy Reid shares in the blame, however. It was his decision to make his offensive line coach the defensive coordinator.
Mike Williams: Raheem Morris was very honest and critical of the second-year wideout when Morris joined us on SiriusXM NFL Radio. He challenged Williams to "come out and play early. Get locked in." Williams has been in a miserable sophomore slump.
Jets offense: The Jets started the game with four three-and-outs, finishing with seven total. The Patriots defense had only eight three-and-outs in the first four weeks combined. Brian Schottenheimer never challenged the 32nd-ranked pass defense.
Bears offensive line: The pass protection for Jay Cutler is disgraceful. The seemingly countless offsides penalties are inexplicable.
9. 3 nuggets of wisdom
• RIP, Al Davis. Pick a word; maverick, icon, legend, Hall of Famer, winner, antagonist, a pioneer in hiring minorities and women, coach, commissioner. A commitment to excellence and an unquestioned love of Raider Nation. There will never be another.
• Jack Del Rio is the ex-coach of the Jaguars. It's just a question of when.
• The Lions are 5-0. I'll keep writing it: This is not a fluke. Green Bay, New Orleans and Detroit are clearly the three best teams in the NFC to start the season, with the Niners right behind them.
---
---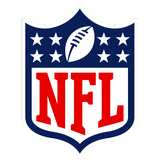 Get more from National Football League
Follow your favorites to get information about games, news and more
---