National Football League
National Football League
Kid Rock feeling optimistic about Detroit football
Published
Sep. 7, 2011 6:18 p.m. ET

Kid Rock will be celebrating the kickoff of the National Football League season with a concert at Lambeau Field, but his thoughts are with his hometown Detroit Lions.
''I think the Lions are going to win nine or 10 games,'' Kid Rock said by phone this week. ''They really have turned it around. ... It's been a long time coming here in Detroit.''
The Lions haven't had a winning season since 2000. Last year they won six of their 16 games, which was four more than they won in 2009 - and six more than in 2008.
Kid Rock, who's known for dabbling in musical styles from hip-hop and hard rock to country and Southern rock, said in an interview with The Associated Press on Tuesday that it's been tough being a football fan in Detroit ever since he can remember. But it helps ease the pain to be a fan of more than one football team, so Kid Rock has adopted the Green Bay Packers as one of his teams.
On Thursday, Kid Rock will join Lady Antebellum and Maroon 5 for a concert at Lambeau Field, the home of the Packers, in Green Bay, Wis., where the Super Bowl champions will play the New Orleans Saints in the inaugural game of the NFL season.
Kid Rock, whose hits include ''Bawitdaba'' and ''Cowboy,'' said he expects an energetic crowd for the season opener, which will air on NBC.
''I've been to a playoff game in Lambeau Field, so I know their level of intensity,'' he said.
Kid Rock is a sports fan, but he's more partial to football: He was born on Super Bowl Sunday, in 1971, when the Baltimore Colts beat the Dallas Cowboys in Miami.
Still, he had a backup plan if the NFL work stoppage had scuttled the season: ''Just watch NASCAR.''
---
Online:
http://www.nfl.com
http://www.kidrock.com
---
Nekesa Mumbi Moody is the AP's music editor. Follow her at http://www.twitter.com/nekesamumbi
---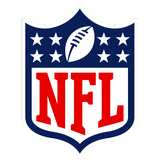 Get more from National Football League
Follow your favorites to get information about games, news and more
---