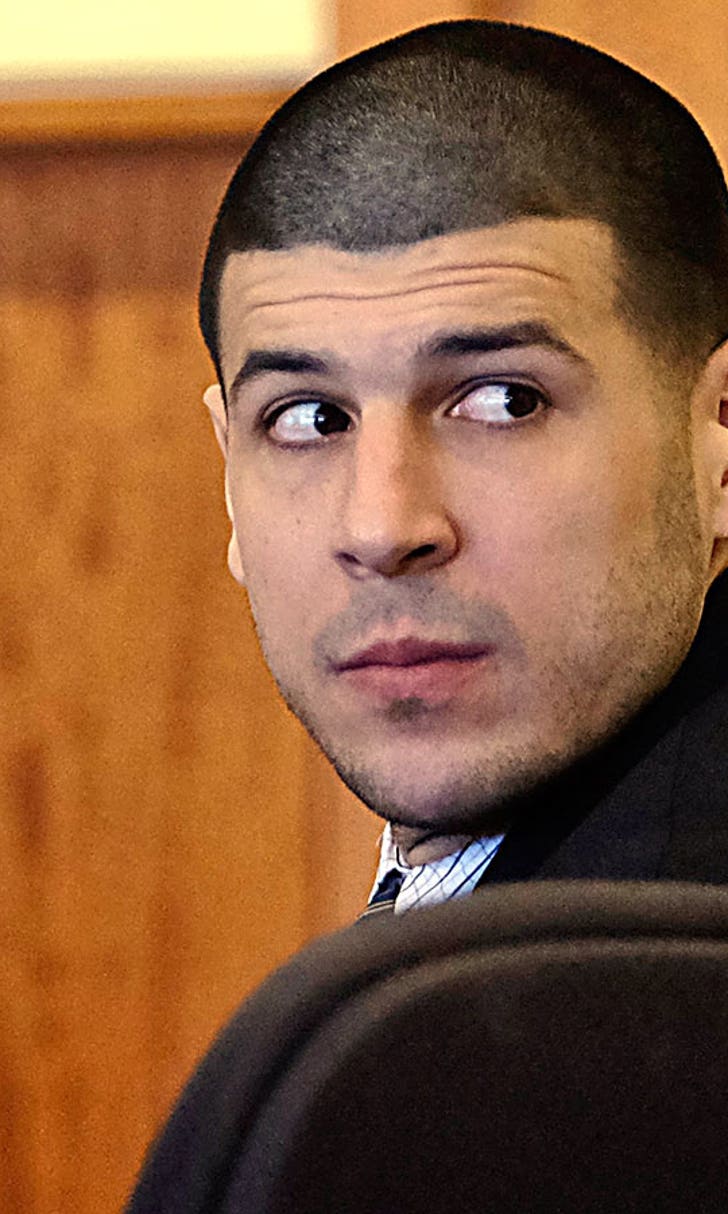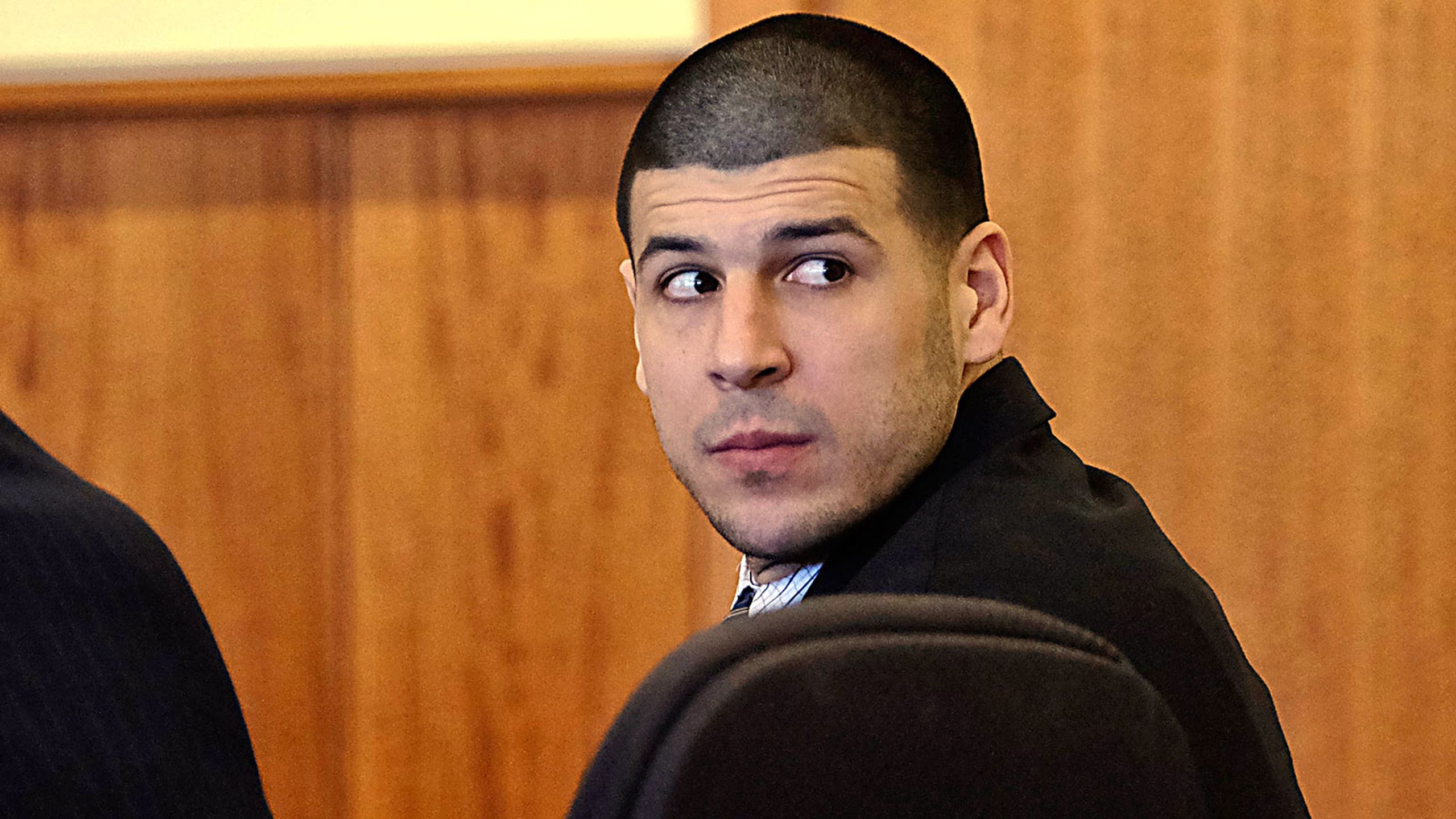 Jury selection gets underway in Hernandez murder trial
BY foxsports • January 9, 2015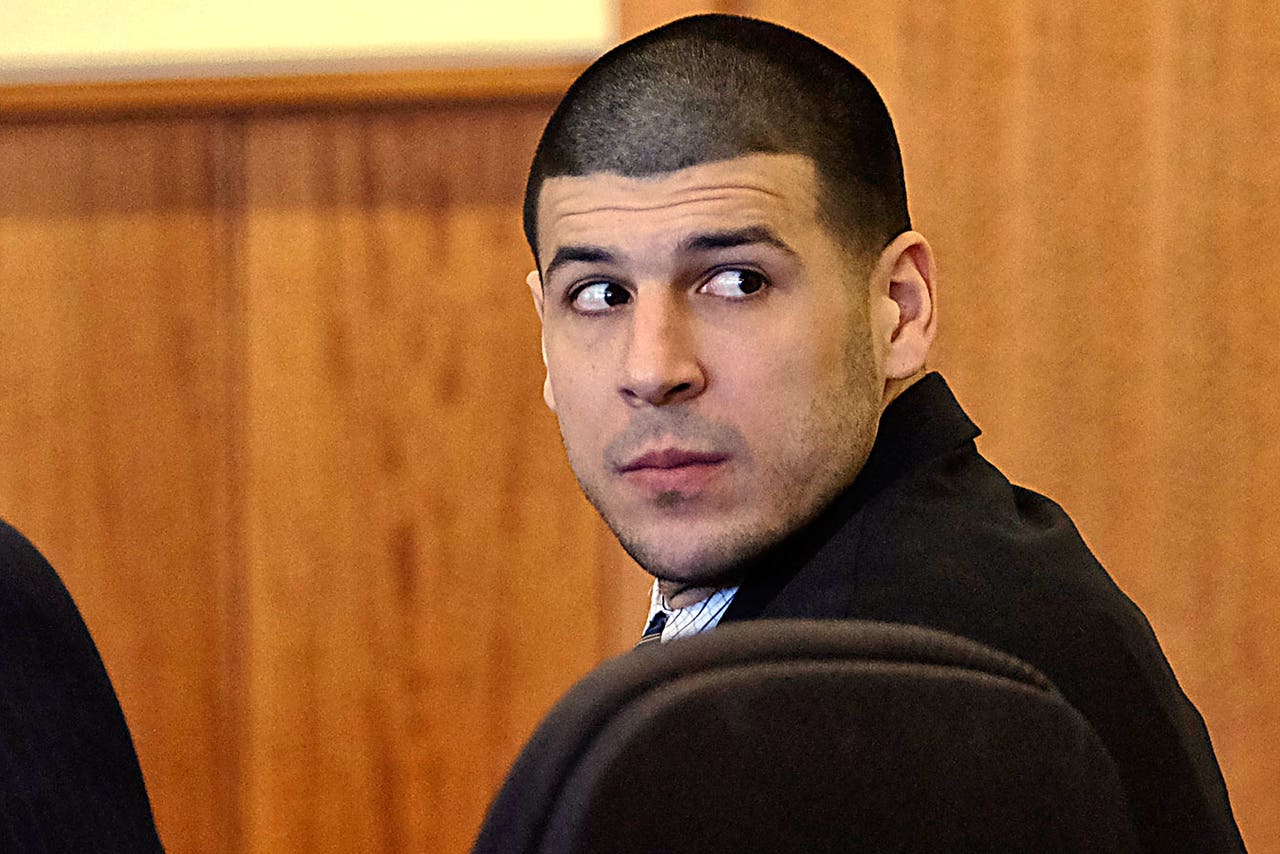 FALL RIVER, Mass. -- Jury selection began Friday in the murder trial of former NFL player Aaron Hernandez, who is accused of killing a man in June 2013.
Hernandez, 25, is charged with killing Odin Lloyd, a 27-year-old semiprofessional football player from Boston who was dating the sister of Hernandez's fiancee. At the time, Hernandez had a $40 million contract as a tight end with the New England Patriots.
Prosecutors say Hernandez and two other men, Carlos Ortiz and Ernest Wallace, picked Lloyd up at his home in Boston's Dorchester section and took him to an industrial park near Hernandez's home in North Attleborough, where he was shot to death.
Hernandez greeted the jurors with "good morning" when he was introduced to them by Bristol County Superior Judge Susan Garsh, then sat impassively and looked around the room as Garsh described the charges against him.
"I want to stress that the charges in the indictment are merely allegations -- claims if you will," Garsh told around 125 prospective jurors. The indictment, she said, "is not evidence of anything."
Prospective jurors were instructed on what will be involved in trying Hernandez, and they were asked to fill out questionnaires. More than 1,000 people are expected to report as prosecutors and defense lawyers haggle over whom to seat on the jury.
Prosecutors haven't said who pulled the trigger but said Hernandez orchestrated the killing. Ortiz and Wallace have pleaded not guilty to murder charges and will be tried separately. The murder weapon, which investigators believe was a .45-caliber Glock, has never been found.
The potential jurors are expected to report Friday, Monday and Tuesday for the first phase of jury selection, filling out written questionnaires.
Later next week, Garsh will conduct individual questioning of jurors. Eighteen jurors will be selected. The entire process is expected to last at least through next week, and it could take longer.
Nearly 300 people are on the prosecution's list of potential witnesses, including Patriots coach Bill Belichick and team owner Robert Kraft.
Among the others listed as potential witnesses is Hernandez's fiancee, Shayanna Jenkins. Prosecutors have said Jenkins lied dozens of times to the grand jury investigating Lloyd's killing, including when she said she couldn't remember where she disposed of a large box from the basement of their home that Hernandez apparently told her to get rid of. She had been granted immunity before her grand jury testimony.
This week, prosecutors petitioned the judge to grant Jenkins immunity, which would give them the ability to compel her to testify. It was not yet clear whether the judge had granted the petition.
Neither Jenkins nor any other Hernandez family members were seen in court Friday.
The judge granted a petition for immunity for Hernandez's cousin, Jennifer Mercado. Mercado has not been charged in the case, and it was not clear what testimony she could offer if called.
Mercado's sister, Tanya Singleton, is also on the witness list. She pleaded guilty this year to criminal contempt for failing to testify before the grand jury and was sentenced to two years of probation. Singleton has pleaded not guilty to conspiracy to commit accessory after the fact.
The trial, expected to last six to 10 weeks, will not be the end of Hernandez's legal troubles. He faces separate murder charges in Boston, where he is accused of killing two men after one of them accidentally spilled a drink on him at a nightclub. The trial date has not yet been set.
---
---