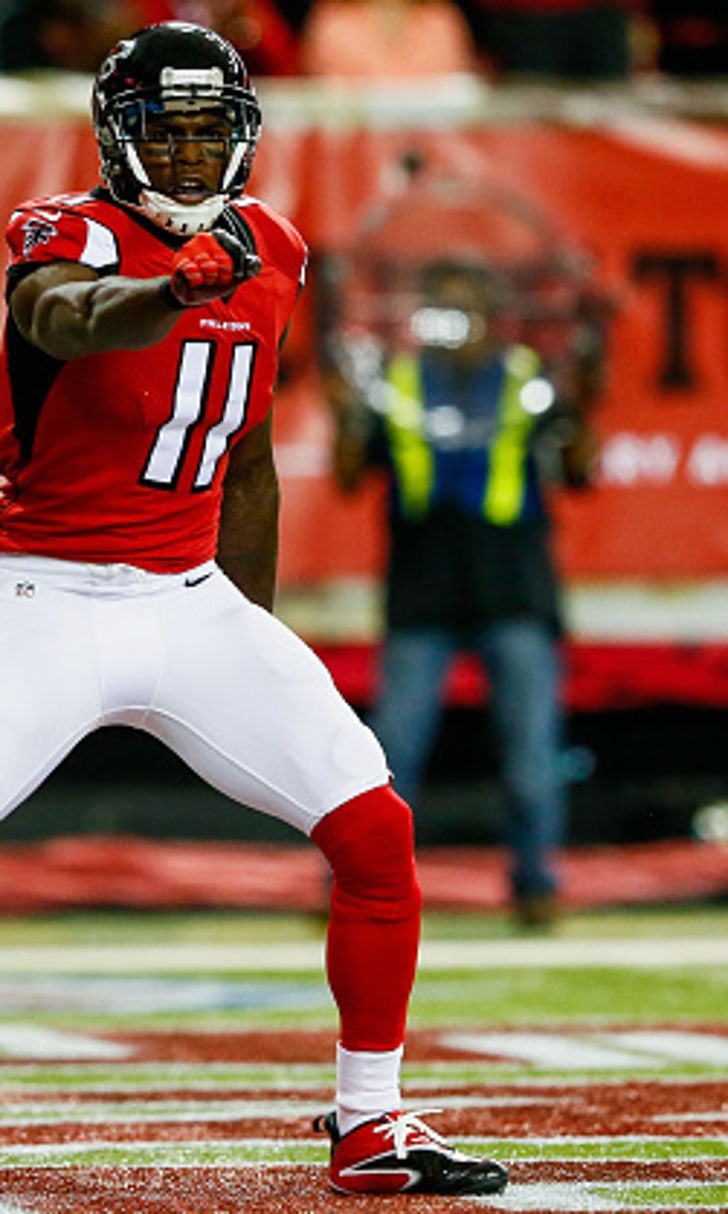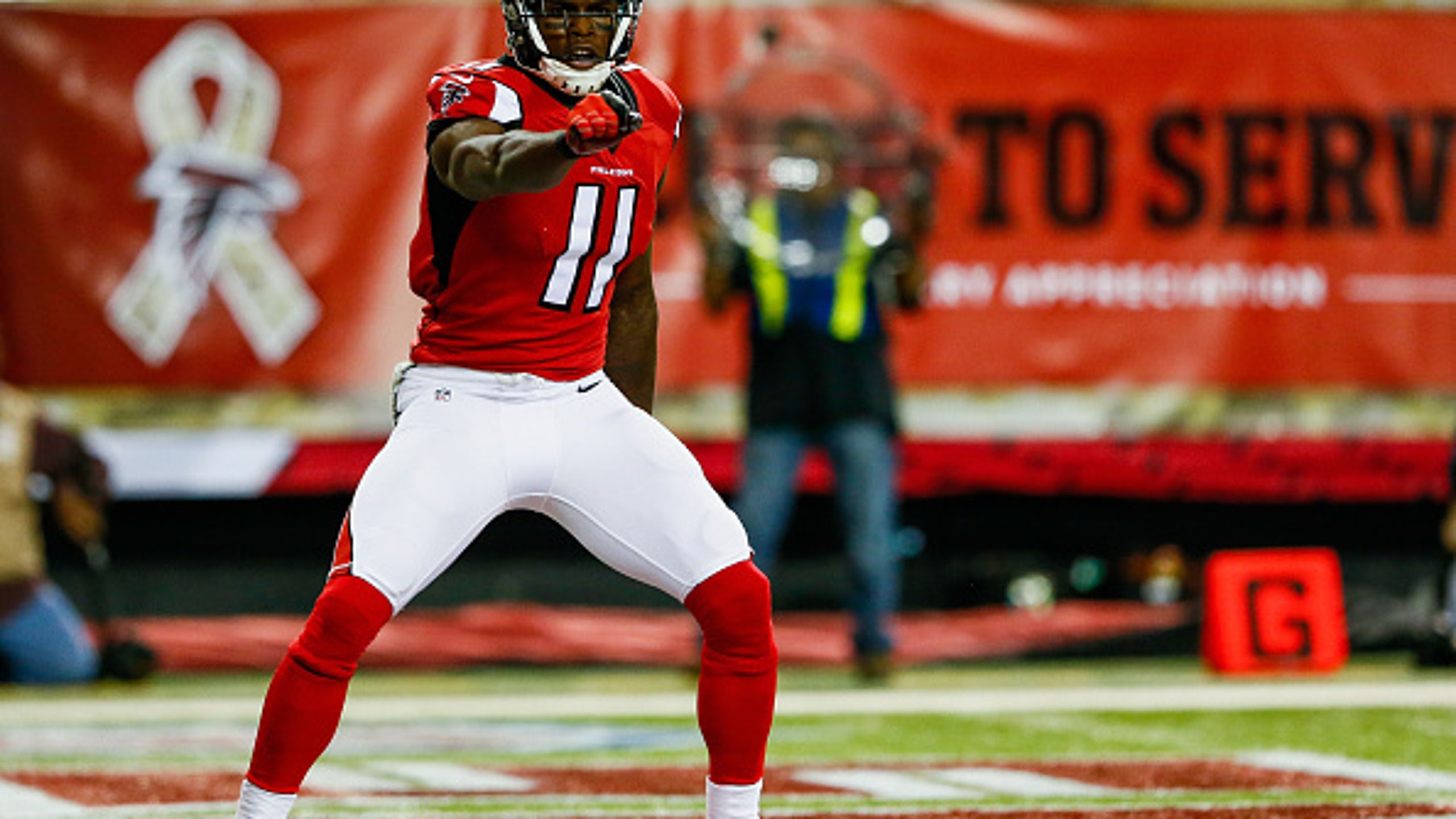 Julio Jones: I definitely can improve on record season
BY foxsports • June 15, 2015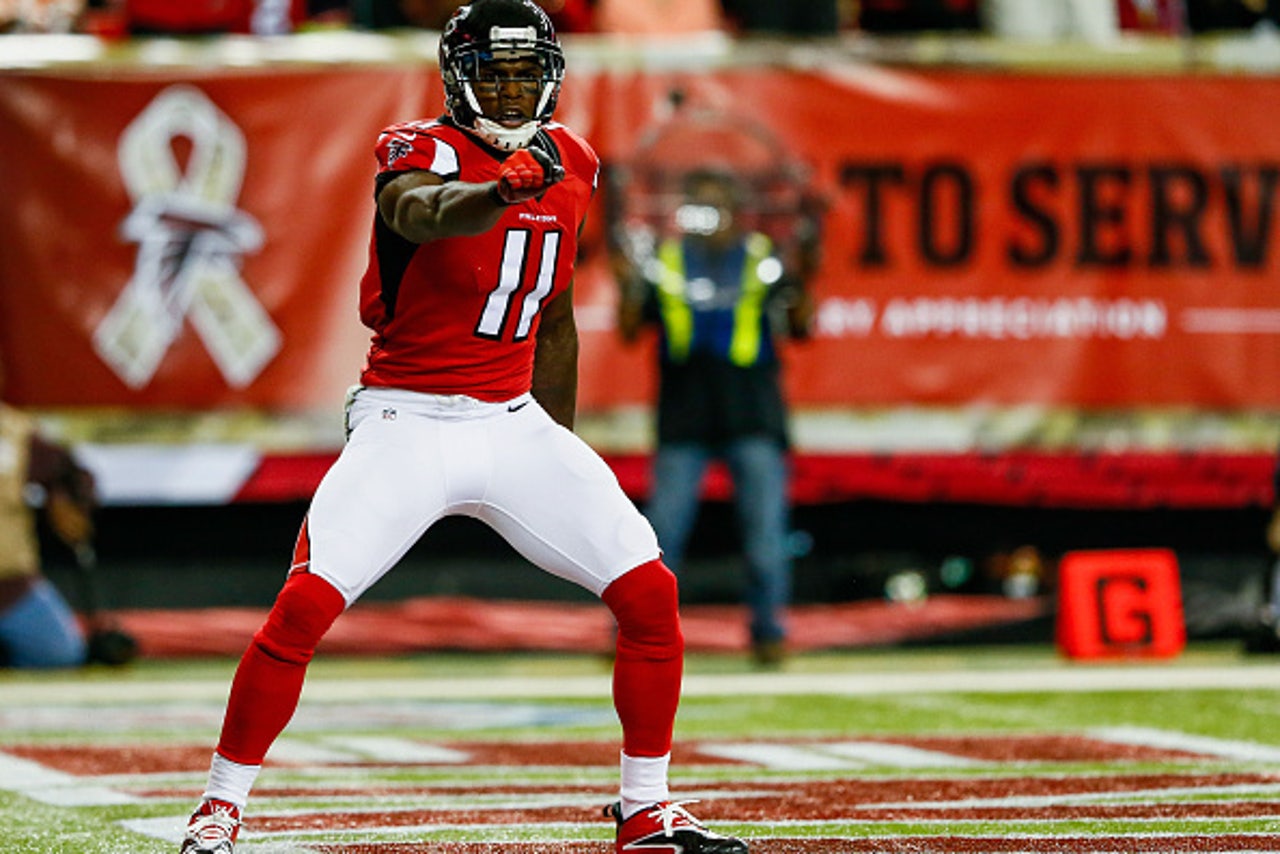 1,593. This number represents a franchise record of receiving yards set by Atlanta Falcons receiver Julio Jones last season. It would be a massive disgrace to say a performance of that caliber is mediocre, but Jones was not happy with his overall performance last season and is stuck on taking his game to a new level this upcoming season.
"I definitely can improve," Jones said during the team's annual meeting with season ticket holders. "I don't feel like I did my best last year. I'm bigger, faster, and stronger than I ever was, to this point now. Shout-out to the trainers. They helped me out. But I definitely can improve on everything."
Although the Falcons struggled last year as a team, Julio Jones was a huge X factor on the offensive side of the ball. Jones led the league last season with 31 catches of 20-plus yards and finished third with 104 receptions off of 164 targets. Looking at the numbers (1,593 receiving yards, 106.2 yards per game, 15.3 yards average and six touchdowns) it's hard to believe that he finessed that performance despite missing one game with an oblique injury and being agitated by an ankle injury for the majority of the season. Jones was able to do all this while still being named to his second career Pro Bowl.
The statement made by Jones may seem outlandish while analyzing his stats, but it is simply reminiscent of his character. He wants to be the best player that he can possibly be, and contribute to his team in any way he can. As an NFL organization, Jones is the type of player you strive to land for your team. In Jones' situation, keeping that type of player comes as a dilemma that lands in the hands of owner Arthur Blank and general manager Thomas Dimitroff.
Jones is entering the last year of his contract, and will earn $10.2 million this season. Although Jones did not discuss his contract situation directly, the topic was brought up through the course of the event.
As Jones sat amongst the season ticket holders, Dimitroff was asked when a new contract is expected to be completed. Dimitroff gave your basic run around answer, and said it's coming soon.
"We're obviously keyed up about working on Julio and having him here for a long, long time," Dimitroff said. "He's obviously an incredibly important part to this offense."
More from isportsweb.com:
---
---