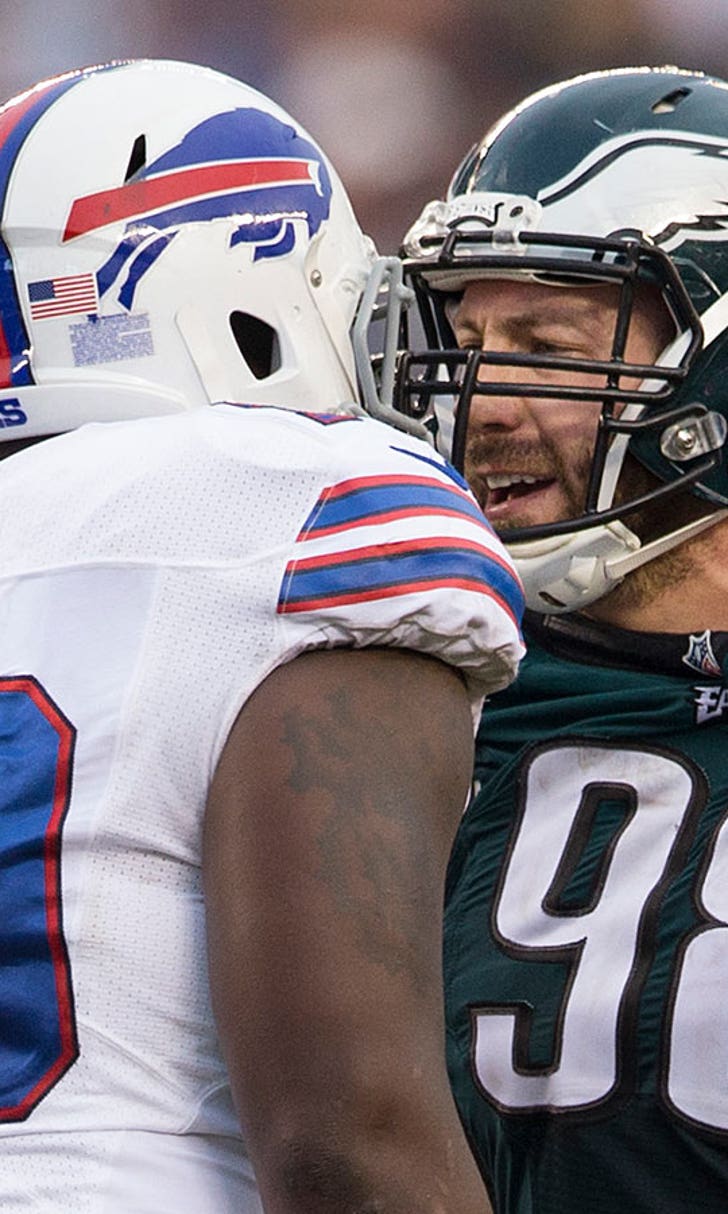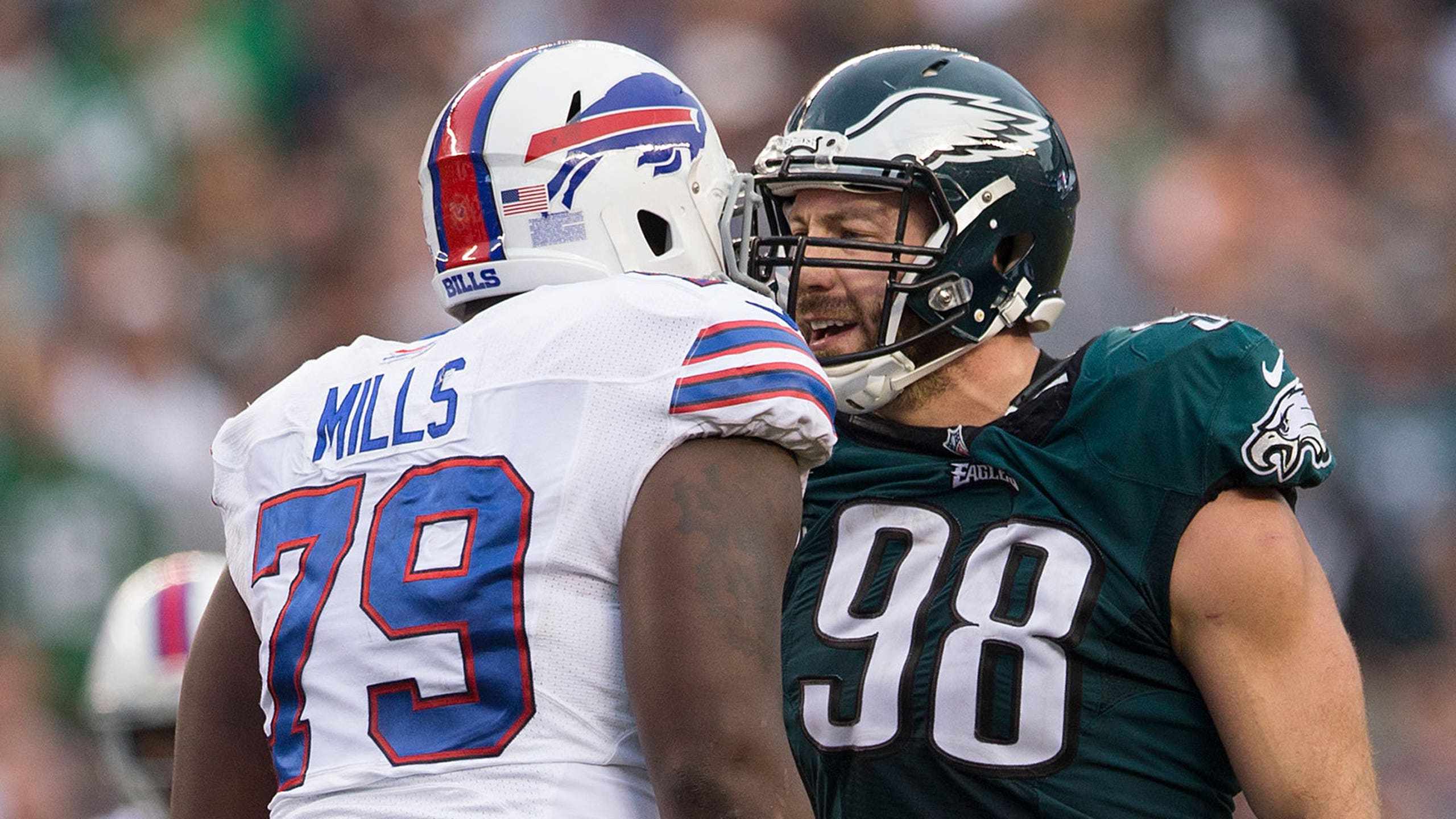 Jordan Mills made most of opportunity, would 'love to be back' with Bills
BY Cameron DaSilva • January 8, 2016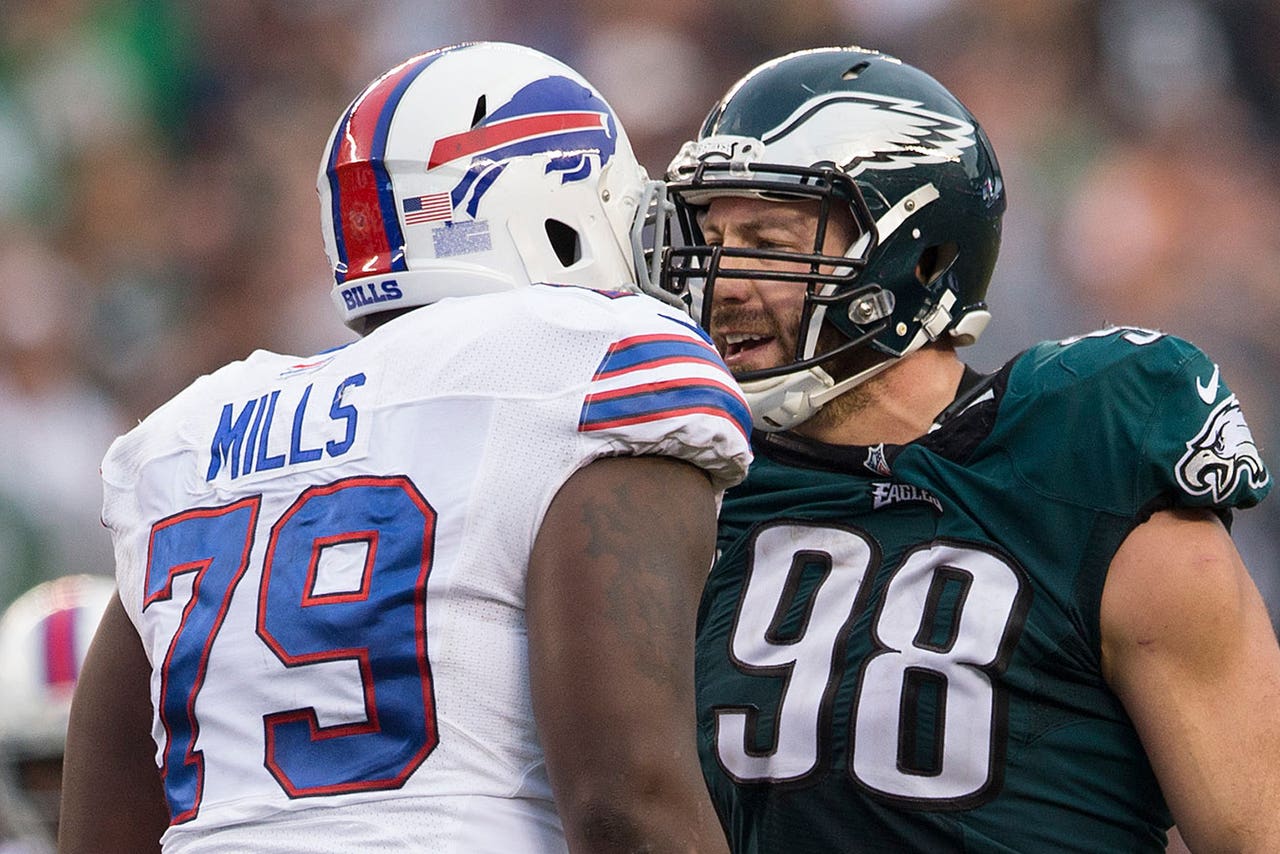 The Buffalo Bills' offensive line meshed together fairly quickly after not spending much time together in the past. Along with the running backs, the line played a huge role in helping the Bills lead the league in rushing this season. Right tackle Seantrel Henderson was diagnosed with an undisclosed illness and missed time late in the year, giving way to Jordan Mills.
Mills came over from the Dallas Cowboys and started five games for Buffalo. He wasn't the team's best offensive lineman, but he was solid and deserves a second look this offseason. He'll be a free agent in the coming months, and hopes to be re-signed by the Bills.
Via Kyle Ferrara of BuffaloBills.com:
"You never know with things going on in this league," Mills said. "You think you're going to be back with a team, and then unfortunately you move on somewhere else. I'd love to be back here, but if it doesn't work out that way, if it's somewhere else I'll be, I wish this team the best. But I'd love to be back here."
There are several question marks at right tackle for the Bills, mainly with Henderson and the disappointing Cyrus Kouandjio. Mills could be a viable option for 2016, and a cheaper one at that. He certainly believes he deserves a long-term chance after taking advantage of the opportunity he was given this season.
"Coaches around the league always talk about 'next man up.' I waited for my opportunity, and I feel like I made the most of it," he said. "I feel I [held up my end of the bargain] to the best of my abilities."
Mills won't have any hard feelings if the Bills choose to go a different direction, though.
"It is what it is, but as of right now, I'm a Buffalo Bill until March when everything else starts," said Mills. "I'll be glad and be grateful to be back here, but if it doesn't happen that way, I'll thank the Bills for the opportunity and try to make it somewhere else."
---
---