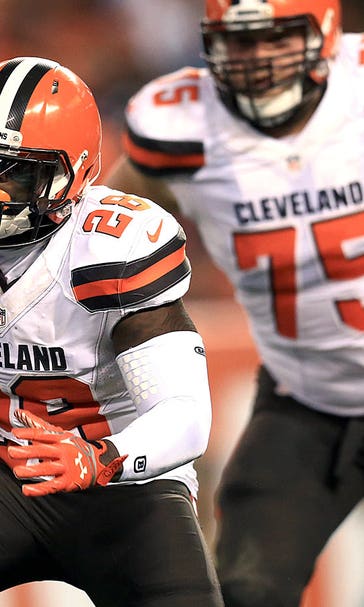 Johnny Manziel, Terrance West show up against Buffalo
BY foxsports • August 21, 2015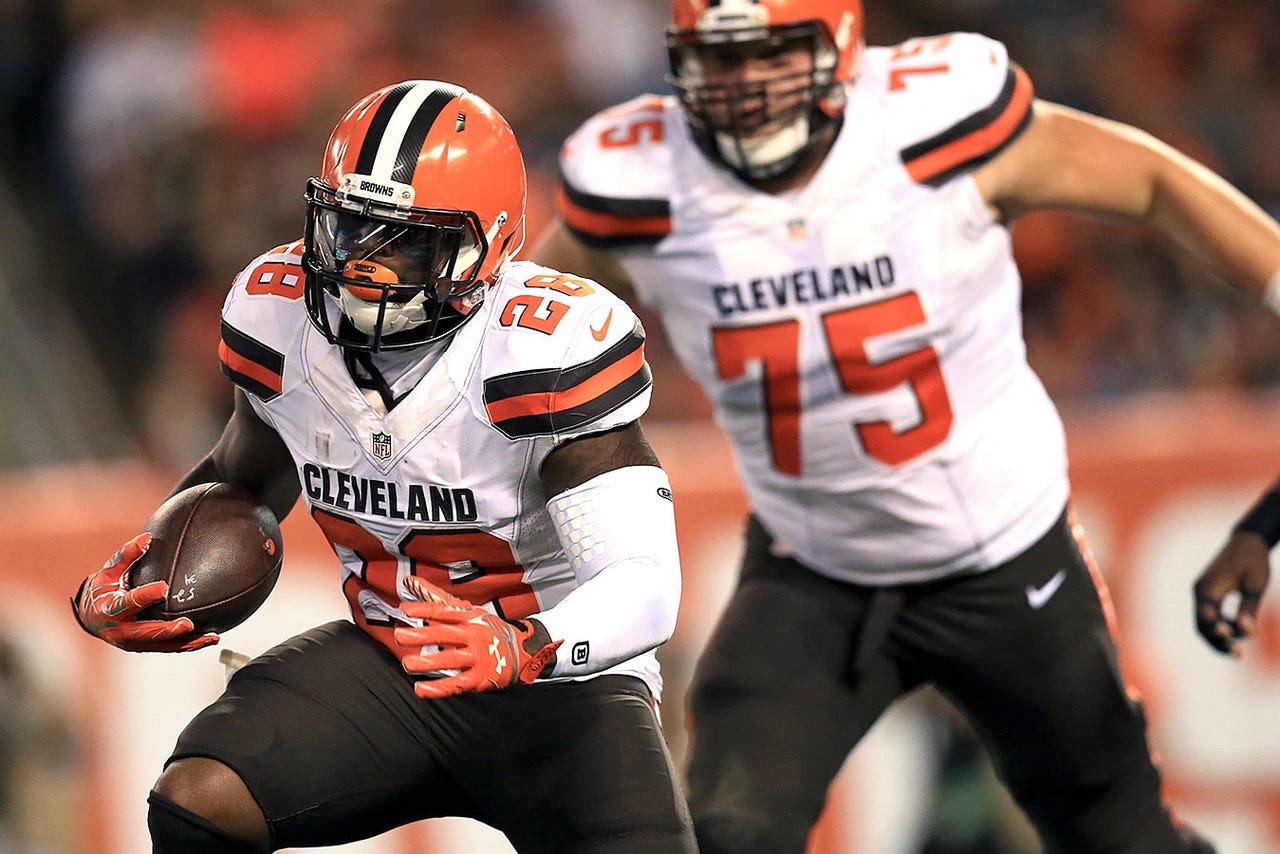 By Craig Lyndall
Coming into the season, I was pretty skeptical about the future of Johnny Manziel. As much as I wanted to be encouraged by Manziel's apparent turnaround in his personal life, it didn't seem to be immediately relevant to the whole football thing. I openly wondered if Manziel was even the best backup candidate for the Browns among Connor Shaw, Thaddeus Lewis — and even Terrelle Pryor. Johnny is far from a finished product, but we're definitely seeing real progress on the football field. Manziel played well against the Bills Thursday and shined by using his playmaking abilities, largely while staying within the confines of the actual offense.
He is answering all the questions the right way too. After the game, this is how Manziel responded when asked about challenging for the starting spot.
On if it tough to close the gap between himself and the starter when he is playing with the twos and the threes:

"I don't know if I have an answer for that. I am just happy to be out there and getting a lot of reps. That was a good two quarters off football that I got tonight that I am getting a lot better from. I am going to go back and look at the tape and learn from it. The more reps that I am getting, the better for me right now. Would I like to be in there with the ones? Sure, but that is not my call. If that decision does come, I will be ready to hop in there, but for now, I am making the most of the opportunities I am getting."
That's the perfect level of desire and belief in himself without stepping out of line. Mike Pettine went out of his way to continue to tout Josh McCown as the No. 1 QB on the depth chart, and that's how it should be. The coolest thing watching last night's game was seeing the entire team — starting with McCown — celebrate Manziel's 96-yard TD drive. There's something to be said for a placeholder starting quarterback who knows he's the placeholder. That's not a shot at Brian Hoyer, who I can't blame for trying to be a real NFL starter himself. It's just to say that if your organization's sole purpose is to maximize the potential and ceiling of Johnny Manziel, I don't think you can hand-pick a much better placeholder than Josh McCown.
The same goes for Terrance West. I have been really hard on him, and the things coming out of Berea about the running backs inspired mention of a certain former Raven that I didn't want to talk about. It sounded like there was a real sense of entitlement going on, and maybe that's still true, but Terrance West showed me something last night against Buffalo. You can't see it in the box score really, either. He had 42 yards on 11 carries, but he ran hard; he ran with intensity and a sense of purpose. Those are overused phrases and pretty typical football parlance, but the point is that West looked like a legitimate NFL running back in a game against a pretty great defense.
It's just one night against Buffalo in the preseason, and there are still plenty of things we can complain about, but I was encouraged by Johnny Manziel and Terrance West. Just ten or so days earlier I never thought I would say that. It's great when guys prove us wrong in good ways.
Now, if the team can just play an impressive "dress rehearsal" game next week in Tampa…
More from Waiting For Next Year:
---
---