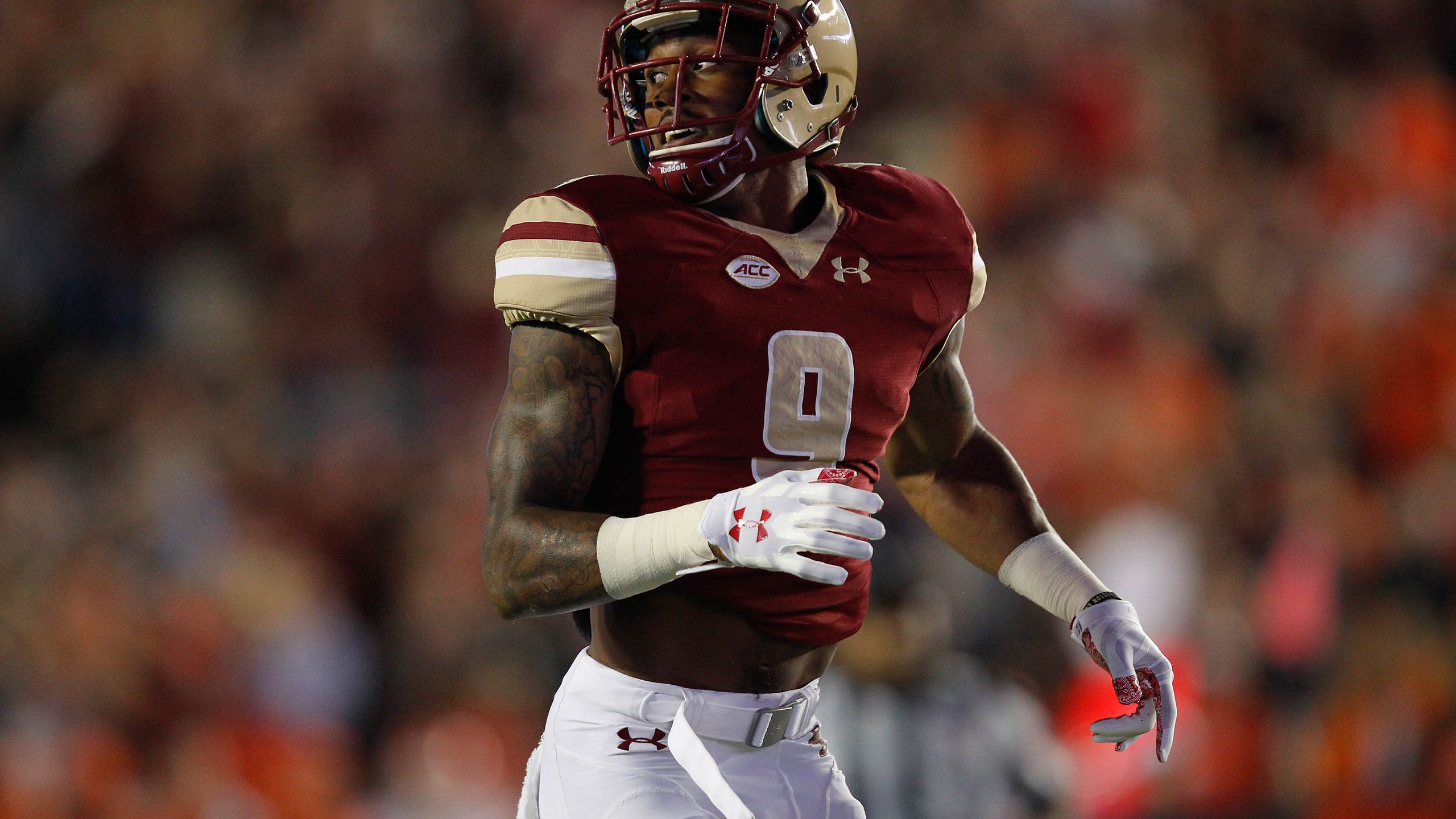 John Johnson, S, Boston College: 2017 NFL Draft Scouting Report
BY Fansided and Erik Lambert/FanSided via NFL Mocks • June 30, 2017
Oct 7, 2016; Boston, MA, USA; Boston College Eagles defensive back John Johnson (9) during the first quarter against Clemson at Alumni Stadium. Mandatory Credit: Stew Milne-USA TODAY Sports
John Johnson faces an uphill climb for respectability in the 2017 NFL draft. Does his scouting report reflect the needed potential?
Position: S
School: Boston College
Year: Senior
Height: 6'1″
Weight: 202 lbs
History:
A football and basketball star in high school who not only made plays but emerged as a leader of men. Landed at Boston College due to their strong defensive background and academics. Saw action almost immediately as a freshman. Had a chance to go pro as a junior but chose to finish school instead.
STRENGTHS:
This play showcased so many of the good things about Johnson. It starts with the range and how he's able to run down a wide receiver from one side of the field to the other. Then it's the tackler. He doesn't just dive to trip the guy up. He executes a textbook form-fit tackles to eliminate any hope of breaking. Then it's the simple feel in space and navigating around obstacles to find the football.
WEAKNESSES:
Pro Comparison:  Micah Hyde
Hyde took some time to figure out his role in the Green Bay Packers defense but he has found it and has really grown into well. He made a lot of big plays for them in 2016. A sort of cornerback/safety hybrid who can play near the line of scrimmage but has coverage skills. A "tweener" in the good way. Hyde may not have star power but he's got plenty of value.
Projection:  2nd-3rd Round
Johnson has all the tools of a potential stud at the safety position. Maybe not a head hunter but a reliable tackler with above-average ball skills in coverage. In the modern NFL he is what teams seek. Unfortunately playing at a less advertised program and being lost in a loaded class makes him a likely Day 2 selection. Which means one team out there could get a steal.
More from NFL Mocks
This article originally appeared on
---
---