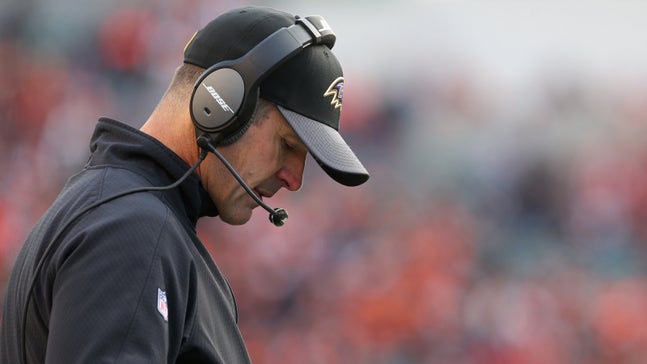 John Harbaugh hopes Tray Walker's death can help others avoid tragedy
Published
Mar. 22, 2016 10:37 a.m. ET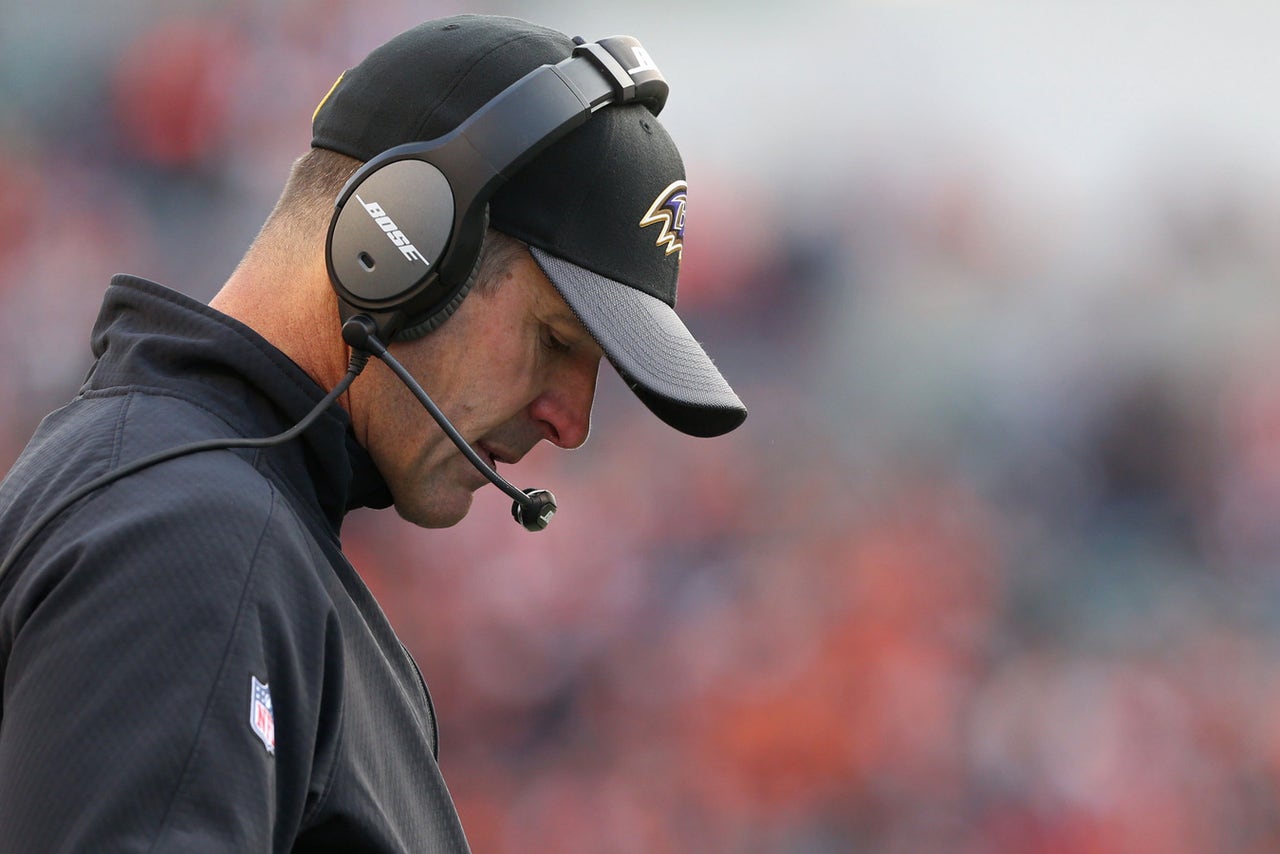 BOCA RATON, Fla. -- John Harbaugh admits he's grasping for answers.
As Baltimore's head coach, his job responsibility entails helping members of the franchise cope with last week's death of Ravens reserve cornerback Tray Walker in a dirt-bike accident. At the same time, Harbaugh himself is trying to come to grips with Walker's passing Friday at the age of 23.
During an AFC coaches breakfast Tuesda at the NFL owners meetings, Harbaugh asked reporters whether they had suggestions for other head coaches he could speak with who were forced to deal with the death of a player. In describing his own mourning, Harbaugh pulled out his cell phone to quote an Old Testament passage (Isaiah 25:8) that proclaims the Lord "will swallow up death forever" and "wipe away the tears from all faces."
"It's amazing the timing of daily Bible study," the deeply religious Harbaugh said.
Harbaugh has received sympathetic calls from ex-Ravens and others around the league like Los Angeles head coach Jeff Fisher, who was forced to handle the impact that the near-fatal shooting of Rams wide receiver Stedman Bailey had on his team during the 2015 season. Harbaugh has spoken to multiple Ravens players and penned an open letter to them in the immediate aftermath of the accident.
Along with expressing sympathy for Walker and his family, Harbaugh sent a cautionary message "to consider what is at stake in your life."
Walker was riding his dirt-bike without a helmet and wearing dark clothes at dusk when he was hit by a Cadillac Escalade. The driver faces no criminal charges.
Harbaugh said there were two events that inspired his missive. One was expressing sympathy for Walker's mother. The other was trying to advise players about "what can we do to not have this happen (again)" by understanding "the fragility of life."
"You grow up a little faster than the normal 22-year-old guy does," Harbaugh said of NFL players. "You're not in the same place as your buddies are. Everybody's life is still important but there is unprecedented opportunity. With much opportunity comes responsibility."
After all this, Harbaugh is still wondering whether more could have been done to prevent Walker's death in the impoverished South Florida neighborhood where he grew up long before becoming a Ravens 2015 fourth-round draft pick out of Texas Southern.  Harbaugh would love a change to the NFL's labor agreement that prohibits teams from holding offseason workouts until well after the previous season ends.
"I hope the league and (players) union can take this event and find common ground among younger players in this league who end up spending three months kind of away, especially guys who need it the most and don't come from the greatest situation at home," Harbaugh said. "What's their anchor and where do they go (after the season)? Some go right back to where they worked so hard to pull themselves out of.
"Tray had said his number one goal was finding a good apartment for his mom. He got it done for her. (Miami) is not necessarily the environment he wanted to be in, but where else are you going to go? That's where your friends and relationships are at."
Realistically, there is very little chance the NFL and NFLPA revisit their labor pact. The union made curtailing the offseason a major point of emphasis during the contentious Collective Bargaining Agreement negotiation of 2011 and has shown no desire to change the policy. There also is no guarantee that any change would have kept Walker from being involved in the accident.
The only certainty Harbaugh has now is of a Saturday funeral in which Jackson will be laid to rest long before he ever should have, along with the memories that will come flooding back from their all-too-brief time together. One of them is Walker usually finding a way to stand behind Harbaugh during the pre-game playing of the national anthem.
"There was a big old smile," Harbaugh said with his own sad grin. "He was just a really genuine personality ... He wanted to be good. He was a hard worker and you couldn't get on him hard enough (coaching-wise) where it would bother him. He was just a sponge for instruction.
"I will never forget him."
---
---