National Football League
National Football League
Joel Klatt's NFL Draft Big Board: Version 2 brings a shakeup
Published
Feb. 9, 2015 11:00 a.m. ET

I hope you didn't think things would stay the same.
The second Big Board of draft season brings a major change. Marcus Mariota has been knocked off his perch as Leonard Williams moves up to the No. 1 spot. But that's not all.
With the Senior Bowl in the books, some players saw their stock take a tumble -- like every quarterback not named Mariota or Winston -- while others like Jamison Crowder and Owamagbe Odighizuwa got a big boost. This class is once again deep and talented at the wide receiver position, but don't expect it to impact the NFL like the class of 2014.
So, without further ado, I present Big Board 2.
* -- Junior who declared for draft early
** -- Red-shirt sophomore who declared for draft early
1. Leonard Williams: Defensive tackle, USC (Previous ranking: 2)*
Williams is everything that an NFL team would want in a DT/DE.  He's 300 pounds and carries it well. Provides quickness, especially from the interior, but transitions it to power with ease. He can be a prototype 3-technique for a 4-3 defense and he also can set as a 5-tech on passing downs. This type of versatility is exactly what the game has turned into on the defensive side. He wont get taken No. 1, but he's the best overall player available in the NFL Draft.
2. Marcus Mariota: Quarterback, Oregon (1)*
Knocking Marcus has become the fashionable thing to do, but that has just solidified my evaluation for the Heisman Trophy winner. Every year, the draft's best prospect is picked apart by anyone trying to make a splash.  Ignore them. Mariota has great size (6-foot-4, 219 pounds) with room to add 10-15 pounds with ease, and his ability is off the charts. Strong and accurate down the field, yet most will say that he didn't make NFL throws.  Nothing could be further from the truth. He made these throws every week and he showed anticipation, velocity and accuracy while doing so.  Tampa Bay needs a QB and they should look no further than Marcus.
3. Randy Gregory: Defensive end, Nebraska*
The game has made a shift towards long, lean, athletic players who can be versatile on the defensive side and that's exactly what Gregory is. Should be a dynamic pass rusher as either a 4-3 defensive end or a 3-4 outside linebacker. I'm excited to see him get on the field at the NFL Scouting Combine, but we will have to see how much he actually does in the on-field drills.
4. Amari Cooper: Wide receiver, Alabama*
While he has explosive ability, it was his route-running that impressed me more than anything. Very smooth at the catch point and has solid recognition of both zone and man, giving the QB a defined look. In another deep group of receivers, Amari is the best of the bunch and he should provide instant impact for an NFL team. His best years are ahead of him and his one season with Lane Kiffin should provide a glimpse of what he can do in a true pro-style offense.
5. Vic Beasley: Outside linebacker, Clemson (8)
Undersized for 4-3 DE, but is a perfect fit for a 3-4 OLB with his speed and first step. Rushing the passer is of the utmost importance and Vic can do just that. Athletic and flexible, he is a nightmare on the speed rush but can get caught in the wash against a strong offensive tackle in tight spaces. He has lots of work to do in run defense, but the upside as a pass-rusher is too enticing.
6. Jameis Winston: Quarterback, Florida State (7)**
His ability to come up with critical plays is uncanny and that should translate to the next level, but he has to clean up his feet. Winston threw 18 interceptions in 2014, which is way too many, but he should be able to clean that up by creating a more stable foundation before the throw.  Regardless of any on-field evaluation, the big area of focus will be off-field for Winston. He has to prove himself to be a changed person from the college version that struggled with judgment. The question for every NFL general manager in this day and age is: Do you want to take a chance?
7. Shane Ray: Outside linebacker/defensive end, Missouri*
Hasn't played a ton of football as he had to sit behind Kony Ealy and Michael Sam at Missouri, but he is the type of player with an extremely high ceiling.  Shane is explosive getting to the QB and is rumored to be a testing freak, which will create massive momentum at the Combine. Like Beasley, he must get better in run defense or the 4-3 teams will pass.
8. Brandon Scherff: Offensive tackle, Iowa (5)
Love his aggressiveness and strength at the point of attack in the run game, and his nasty nature is something every NFL offensive-line coach would love to have in his room. He moves easily for a big man and his athleticism should help in his development in pass protection. Can struggle against power that gets to his chest but that should be minimized as his technique improves.
9. Landon Collins: Safety, Alabama (6)*
For safeties, the game often comes down to how you can perform in space and that is where Landon excels. Great tackler and has natural instincts for the ball. He's better in a downhill mode so strong safety would be a better fit early in his career. Has to show improvement covering the short-to-intermediate zones between the hash and the numbers.
10. Danny Shelton: Defensive tackle, Washington (13)
Remarkable production for a DT and is as active as any I can remember at the position. He should have a huge impact for his next team, very similar to what Ndamukong Suh and Star Lotulelei had early in their careers. I see him as a prototype 3-4 nose tackle because of his ability to 2-gap with a strong lower half, but he also has value crushing the middle of the pocket with a bull-rush on passing downs. He was the best player in Mobile at the Senior Bowl.
11. Dante Fowler Jr.: Outside linebacker/defensive end, Florida (12)*
While he doesn't have the explosiveness of Shane Ray or Vic Beasley, he is probably the more complete defender. Good in almost any role that Florida put him, he can get get to the passer and is also stout against the run.  Because of his ability to do everything well he has a higher ceiling as an every-down player in the NFL.
12. Melvin Gordon: Running back, Wisconsin (10)*
Some have speculated that the RB position has been devalued, but I would argue that we haven't had many great backs to evaluate in the last couple of years. Melvin is a surefire first-round pick, and his completeness as a back is what NFL teams like so much. He's a great player who could do for a team what DeMarco Murray did for the Cowboys this season. It's rare to find a player who can create so many explosive plays, but Gordon makes people miss and wins the edge on a consistent basis.
13. Kevin White: Wide receiver, West Virginia (14)
Most of the players on this list were expected to be here before the season, but that is not the case for White. His size and strength are difficult to defend, but it's his ability to win the contested catch that is truly fantastic. For such a big player (6-3, 210 pounds), he runs after the catch as well as any wide receiver in this year's class and can blend power and elusiveness. Any player that has made something of himself has one thing you cant measure: competitiveness!
14. Alvin Dupree: Defensive end, Kentucky (15)
Versatile player who was solid in everything Kentucky asked him to do, including in pass coverage at times. Was a team captain and is a high-energy player. The only concern is his ceiling, as he may not have much room for improvement.
15. Shaq Thompson: Outside linebacker/safety/running back, Washington (16)*
He's likely the most physically gifted player available this year. He could probably succeed in the NFL at any number of positions, but his ability as a hybrid safety/outside linebacker is where he would have the most impact.  Technically, he's a mess, but that's expected from any two-way player who doesn't have time to focus on the details of one position. It's more impressive that he can play at such a high level on pure football ability and raw skill.
16. Cameron Erving: Offensive tackle/center, Florida State (19)
Erving is the most versatile offensive lineman available as he moved from left tackle to center this year for the Seminoles. However, he didn't just move, he dominated at both positions as the best blocker in the ACC each of the last two seasons. Oh, by the way, he was originally a defensive tackle at FSU, so he will likely succeed no matter where his next team puts him.  I can see him playing guard until he gets comfortable with the system and protection, then he'll move to his more natural position at center.
17. Ereck Flowers: Offensive tackle, Miami (38)*
Came back from a knee injury this year and proved he could play through adversity. Solid size and power, but I don't see him as a left tackle in the NFL as he will likely have to play guard early in his career before a transition to right tackle. His frame is perfect and once he works on his technique in pass-protection he will be a quality RT for a long time.
18. Trae Waynes: Cornerback, Michigan State*
Cover ability is there for Trae as he moves exceptionally well against down-field routes. Is very aggressive against the run and is quick on the diagnosis, but he lacks in size. The question for Waynes is in regards to the system he played in at Michigan State, which was very successful. However, the key for that defense was corner play and Waynes was a big part of it.
19. Andrus Peat: Offensive tackle, Stanford (11)*
Didn't have a great year, however he has all of the things that you want from an NFL offensive tackle. Great size and above-average athleticism with length that should translate into being a franchise OT at the next level.  Lots of potential once he cleans up his struggles against the bull-rush.
20. Todd Gurley: Running back, Georgia (25)*
Health is obviously a big question mark for Gurley, but when he's on the field his combination of size, strength and breakaway ability is as good as any. Has the ability to be his own blocker when needed and can also make people miss in small windows.  More instinctual than Gordon in between the tackles and always seems to fall forward to gain hidden yardage.
21. Ifo Ekpre-Olomu, Cornerback, Oregon
Has to prove that he can come back from the knee injury that kept him out of the College Football Playoff, but has solid skills as a cover corner.  Fluid mover down the field regardless of coverage and isn't afraid to get involved in run defense.  However, he was run over inside the 5-yard line by true freshman running back Nick Wilson in a loss to Arizona.
22. Jaelen Strong: Wide receiver, Arizona State (23)*
Great size and strength make him a nightmare matchup. He also wins the contested catch more often than not due to his large frame, so it's not as important for him to create separation before the catch. He separates himself after the catch as a physical runner who is hard to bring down.  Accuracy from his QBs was an issue, but he showed a solid catch radius to bail them out more often than not.
23. Marcus Peters: Cornerback, Washington (22)*
Great player that has the ability to create interceptions with his ball skills, but many will question his character after being kicked off the team by the Washington coaching staff. However, the week he was removed, he was texting other defensive backs -- including his replacement -- trying to help with the game plan. That isn't consistent with a player that has "red flags" for character. If anything, you could say that Marcus cared too much and wanted to win right away, which was his downfall with a new staff trying to build a new culture.
24. DeVante Parker: Wide receiver, Louisville (29)
After a foot injury took the first half of the season away, he was a monster in the back half. Not as physically dominant as other wide receivers on this board, but he has an exceptional catch range and quality hands. He and Strong are very similar in that they don't need great separation skills since they like to body defenders up for the catch.
25. P.J. Williams: Cornerback, Florida State (24)*
Love his combination of size (at 6-0 and 195 lbs) and speed, which shows up in all directions instead of just in a straight line. Has to become a more consistent tackler, but is willing to stick his nose in there, which for a corner is half the battle. Played primarily in the boundary for FSU which gives me some concern for a team that plays right/left corners rather than field/boundary.
26. Benardrick McKinney: Inside linebacker, Mississippi State*
Along with Shane Ray, McKinney could steal the show at the Combine with his pure athleticism. Has the ability to play all over the field, but is best suited for ILB with sideline-to-sideline pursuit ability. Has to get better at identifying and diagnosing the play. This is not often learned late in one's career as that skill is something you either have or you don't.
27. Owamagbe Odighizuwa: Defensive end, UCLA (Not ranked)
The Senior Bowl was a good week for Odighizuwa as he showed the ability to win in the pass rush and hold the point as a 5-technique against the run.  He is natural and fluid, but not overly athletic, which will not bode well for him in Indianapolis. His tape tells a different story as he was consistent and could have posted greater production, but was limited by the scheme as a 3-4 defensive end for UCLA. Makes his debut on the Big Board at 27 which may be a bit high, but I was impressed with him in Mobile. He did miss 2013 with injuries to his hip, so his medical evaluations are his biggest hurdle in the process.
28. Malcom Brown: Defensive tackle, Texas (27)*
Brown has great get-off and at 320 pounds he can overwhelm an offensive guard before the play has really begun. Like Danny Shelton, he had wonderful production with 15 tackles for loss. What NFL teams will love is his high ceiling and relentless motor in either a 3-4 or 4-3. He is versatile and won't be limited based on system.
29. Tevin Coleman, Running back, Indiana (28)*
Coleman was the only weapon Indiana had and he was still able to produce quality numbers, which tells me he knows how to create for himself. Has big-play ability and that does not grow on trees. Coleman struggled a bit in pass protection at the Senior Bowl and that translated to his tape from Indiana. He got lost in the Big Ten shuffle of great backs, but he is very good and should get picked up in the second round.
30. Cedric Ogbuehi, Offensive tackle, Texas A&M (21)
He looks the part with great size, length and athleticism to go with solid quickness. He can be powerful at times, but has to improve on technical ability as he can get himself into some bad positions. His main issue will be getting cleared medically as he injured his knee in the Aggies' bowl game.
31. Arik Armstead, Defensive end, Oregon (44)*
While he played his worst game at the most inopportune time against Ohio State in the national championship game, he flashed potential against a very experienced offensive line vs. Arizona. Prototype DE size, he is not a great pass-rusher and is a better fit for the 3-4 scheme, but his size makes him hard to pass up at 6-8 and 290 lbs.
32. Phillip Dorsett: Wide receiver, Miami (NR)
He had a wonderful week at the Senior Bowl, showing excellent explosiveness and pass-catching ability. He was the wide receiver getting open with the most regularity and also proved he can be a valuable player on special teams at the next level.
33. Eric Kendricks: Inside linebacker, UCLA (32)
Incredible productivity and pursuit ability. His athleticism and balance make him incredibly difficult to block, and he is much more powerful than his frame suggests. This season's Butkus Award winner has an NFL pedigree and when it comes to instincts, may be the best linebacker in the draft. He won't be great in Indianapolis at the Combine, but once in camp he will turn heads when he makes the bulk of the plays.
34. Eddie Goldman: Defensive tackle, Florida State (30)
Played both defensive end and defensive tackle the last two seasons and his ceiling is very high. For a 320-pound guy, he is a knee-bender which is rare, but that also leads to improved balance on the interior. Power is the name of the game here and while he has lots of room for improvement when it comes to the pass rush, he can play run tomorrow at the next level.
35. Jalen Collins: Cornerback, LSU (33)*
Displayed solid coverage ability, but the thing that will stand out about Jalen is his size -- 6-2 and 195 pounds, the new prototype at cornerback. He also flashes great speed, being one of the only guys who caught Melvin Gordon from behind this year on a 65-yard run. This is all about potential as his film doesn't suggest a top-50 ranking.
36. La'el Collins: Offensive tackle, LSU (17)
Great in the run game as he's a mauler and regularly wins at the point of attack. He would fit very well at guard as he's still too raw and aggressive on the outside as a pass protector. He didn't have a great week at the Senior Bowl, but he wasn't horrible either. There is potential with Collins, but his stock is nowhere near what it once was.
37. Devin Funchess: Wide receiver/tight end, Michigan (35)
Hard to project exactly how teams will evaluate Devin. He has great size and strength as a wide receiver, but at 6-5 and 230 pounds he could easily be a split tight end and become a nightmare for defenses to match up against.  Has to clean up a drop issue, but is perfect for the red zone in the NFL.
38. Jamison Crowder: Wide receiver, Duke (NR)
Outside of Danny Shelton, the big winner of the Senior Bowl was Crowder. With big receivers owning the outside, small receivers have become very valuable in the slot and that's where Crowder could become the next great possession receiver. Good awareness and football IQ allows him to get open on a regular basis.
39. Nate Orchard: Defensive end, Utah (31)
Orchard is a playmaker with a knack for the QB and the ball. He can go missing at times, but when engaged he was a dominant player in the Pac-12.  Had a solid week in Mobile and did nothing to hurt himself, but the Combine will be very important as he must show the ability to either play in space or have the mass to sit in vs. the run.
40. Danielle Hunter: Defensive end, LSU (NR)*
At 6-6, he has a great frame and is only around 245 pounds, so he can carry the weight he'll need to add. It's rare to see a guy at that height dip the edge, but he can do it and also play with solid pursuit from the back side. He replaced Barkevious Mingo at LSU and while I don't think he will be that good in the NFL, he has good potential.
41. Eli Harold: Outside linebacker, Virginia (NR)
Prototype 3-4 OLB and is best when he is in a 2-point stance and has time to create vs an offensive tackle. I dont think he's very good when the run comes in his direction and he must get significantly stronger at the point of attack against the run. Showed flashes and the ability to be disruptive, which is a great trait for a player on the outside who needs to get to the passer.
42. Denzel Perryman: Inside linebacker, Miami (37)
I love his instincts in the middle and although he is short at 5-11, he holds his 240 pounds well and maintains quickness. Only knock is that he can get in bad positions trying to make up for his lack of height. Chris Borland had a wonderful rookie season in the NFL coming out of Wisconsin and there is no reason to think that Perryman can't follow suit as a short linebacker.
43. A.J. Cann: Guard, South Carolina (40)
A.J. is the perfect fit for a downhill, mauling run scheme as a guard. He is powerful and bends well transitioning his power into the block in short spaces. He should play right away at guard.
44. Michael Bennett: Defensive tackle, Ohio State (42)
Needs to improve his overall strength on the interior, but is very quick to diagnose what is going on. I love his motor as he's incredibly hard to block for extended times. Leverage and quickness are his game and he uses them very well.
45. Dorial Green-Beckham: Wide receiver, Oklahoma (41)
Off-field issues will be the constant for DGB, but the physical gifts are endless. He absolutely possesses NFL ability, but the organizational fit will be important so that he can get some mentors to straighten him out. He is the best deep threat in the draft, but a year off is extremely concerning.
46. Maxx Williams: Tight end, Minnesota (39)**
After a loaded tight end class a year ago, this one is going to be less impressive. However, that has provided an opportunity for Maxx Williams -- who has good talent and a solid TE frame. He is not overly athletic, but can make plays down the field.
47. Ty Sambrailo: Offensive tackle, Colorado State (49)
Needs to get stronger, but I really liked his game because of his length.  Footwork needs some work, but he could get back to OT at some point in his career, which is rare from a college lineman
48. Hau'oli Kikaha: Outside linebacker, Washington (43)
Great production, but is hard to evaluate because of the many great players around him. I will give him the benefit of the doubt because of his attacking style and active hands. Struggled against the run in Mobile and needs to show he can handle the point on the end of the line.
49. Cody Prewitt: Safety, Mississippi, (45)
He displays a quality understanding of the game from his free safety position rarely out of position against complicated route combinations. I was most impressed with his ability to adapt to the new game by avoiding big hits and penalties when he sees exposed receivers.
50. Devin Smith: Wide receiver, Ohio State (NR)
 I put Smith here based on his ability to win down the field, but Tony Lippett was better at the Senior Bowl. Smith has to show a better ability to run consistent routes and win at the top. Cardale Jones has a strong arm, but Smith can't rely on going deep every play. Intermediate routes are a struggle, but he got better as the week went on.
---
---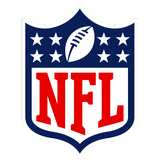 Get more from National Football League
Follow your favorites to get information about games, news and more
---