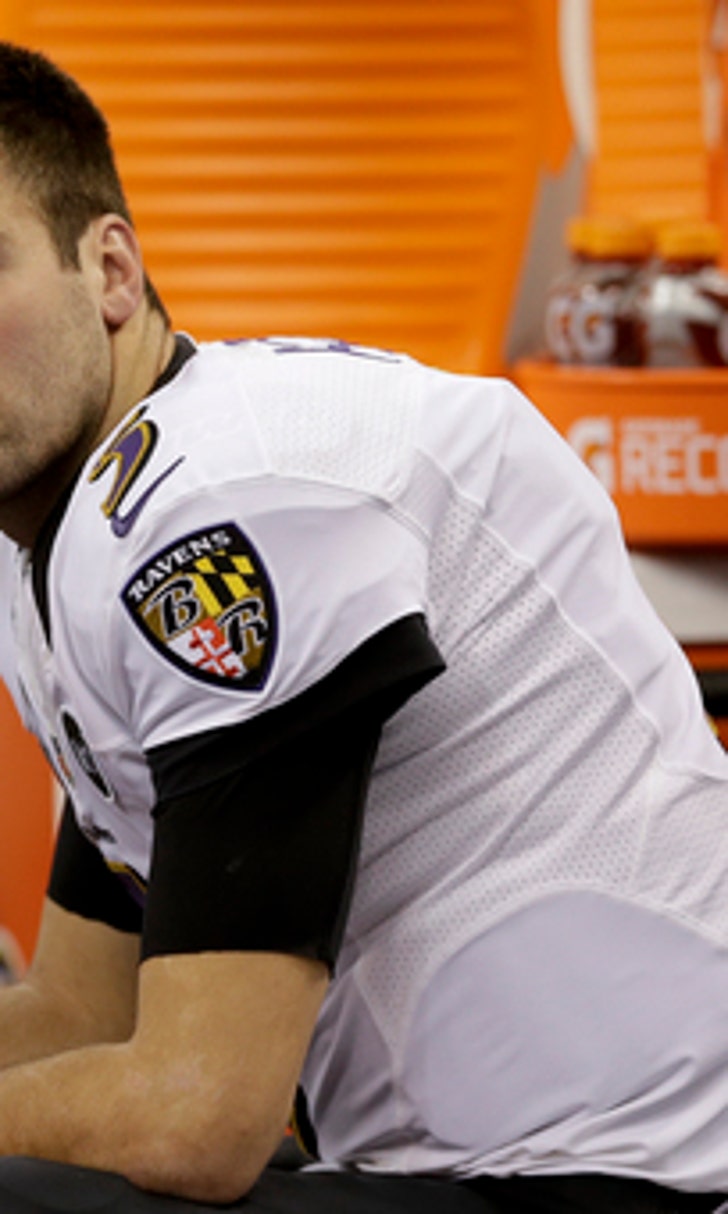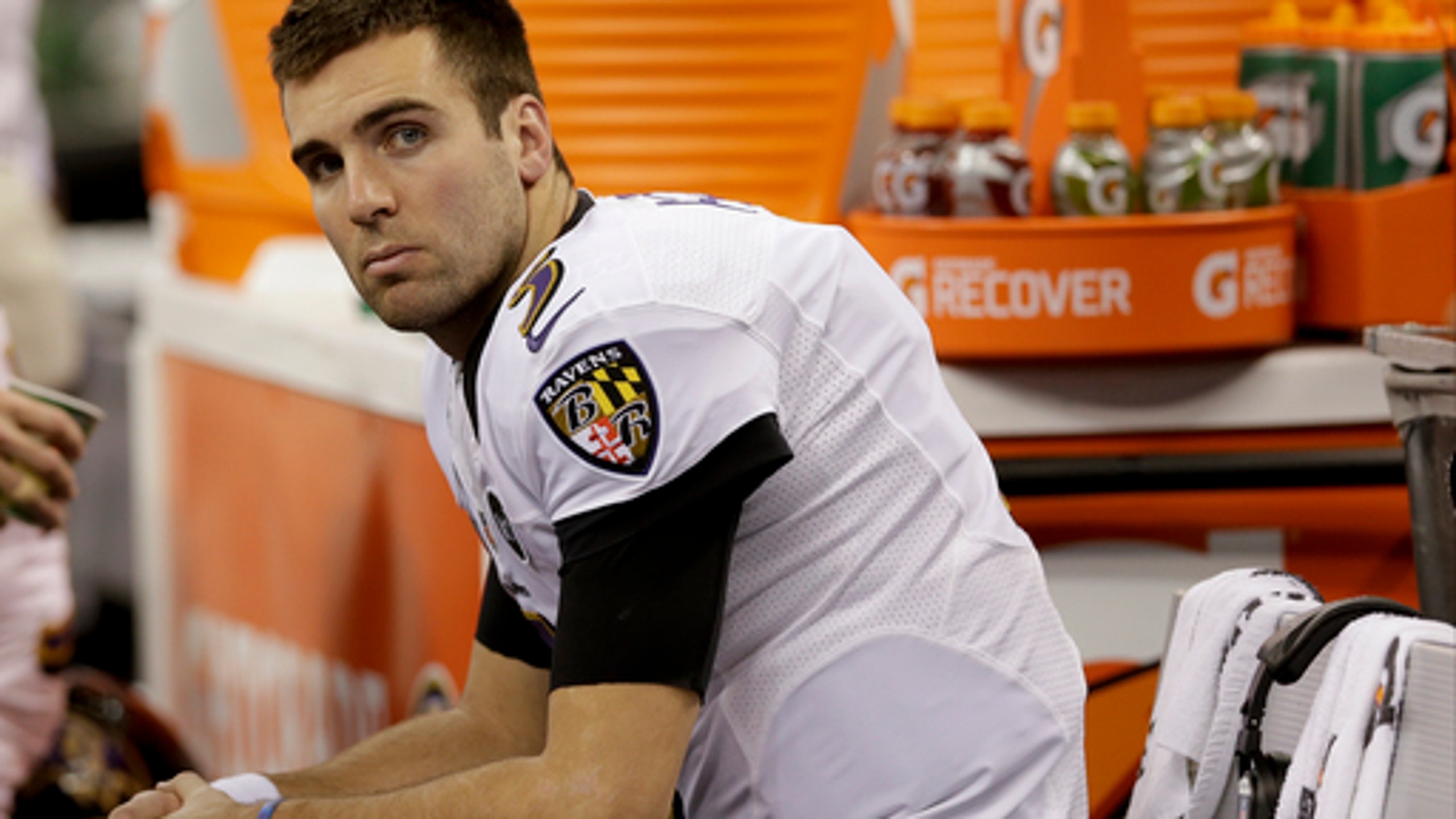 Joe Flacco says the mental hurdle is the toughest part of ACL recovery
BY foxsports • June 21, 2016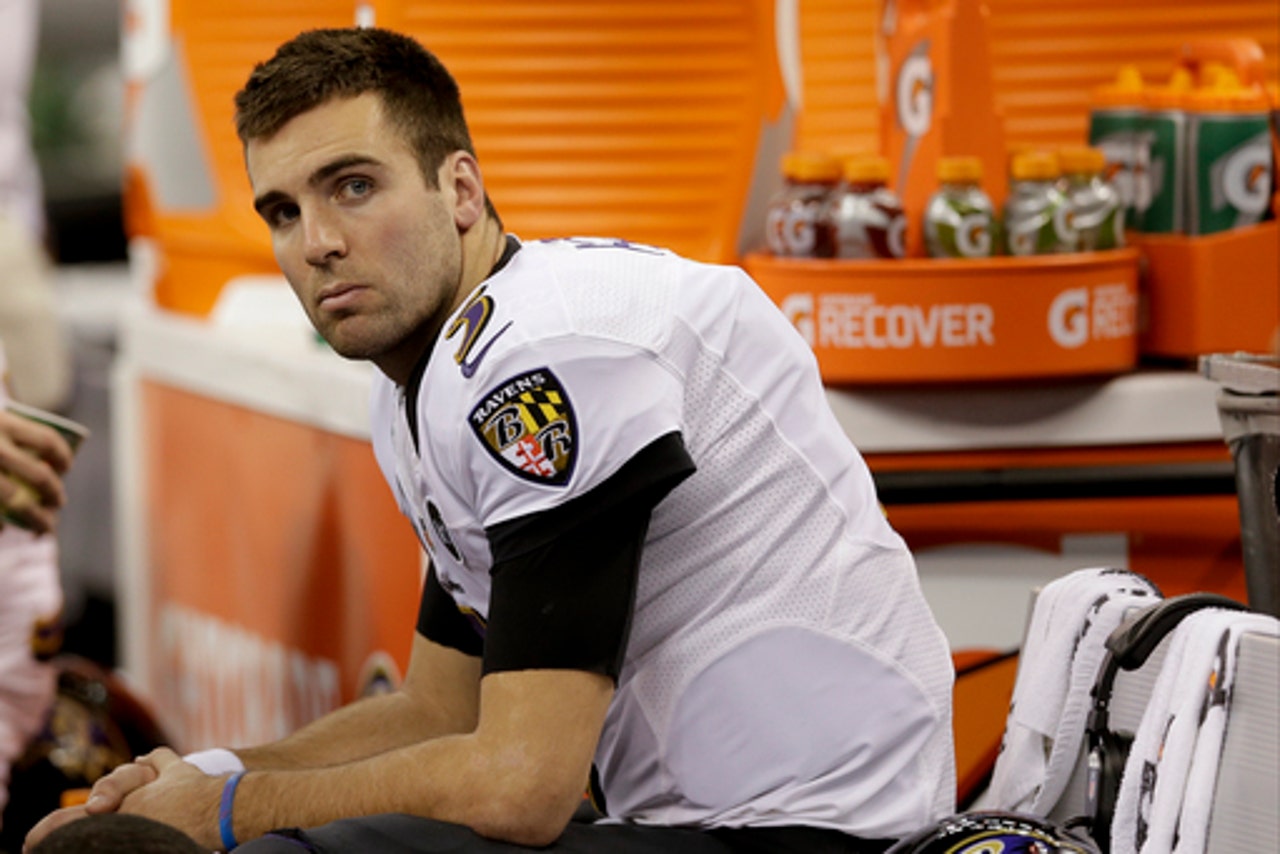 Joe Flacco has been doing all he can to physically recover from tearing his ACL, an injury that cut short his 2015 campaign. But the star Baltimore Ravens QB said that despite running and cutting on the knee, it's the mental aspect that continues to be his biggest hurdle.
"It's funny, when I'm out there running around and cutting on it and doing those things, there is no tentativeness, because I didn't hurt it that way," Flacco said, via the team's website. "I hurt it getting hit.
"I'm curious. It will probably be a little different the first time I take a couple drop-backs and feel a little bit of guys coming in my face. I'll have to step and throw still."
Flacco struggled before the season-ending injury last year, throwing for 2,791 yards with 14 touchdowns and 12 interceptions. The Ravens went 3-7 in his starts last season and finished a disappointing 5-11.
Flacco, who signed a three-year extension reportedly worth $66.4 million this offseason, said the only way he'll get over any doubt regarding his injury is to get back on the field and face live action.
"I don't expect to have those kinds of thoughts linger in my head," Flacco said. "But you never know until you get out there and do it again."
---
---