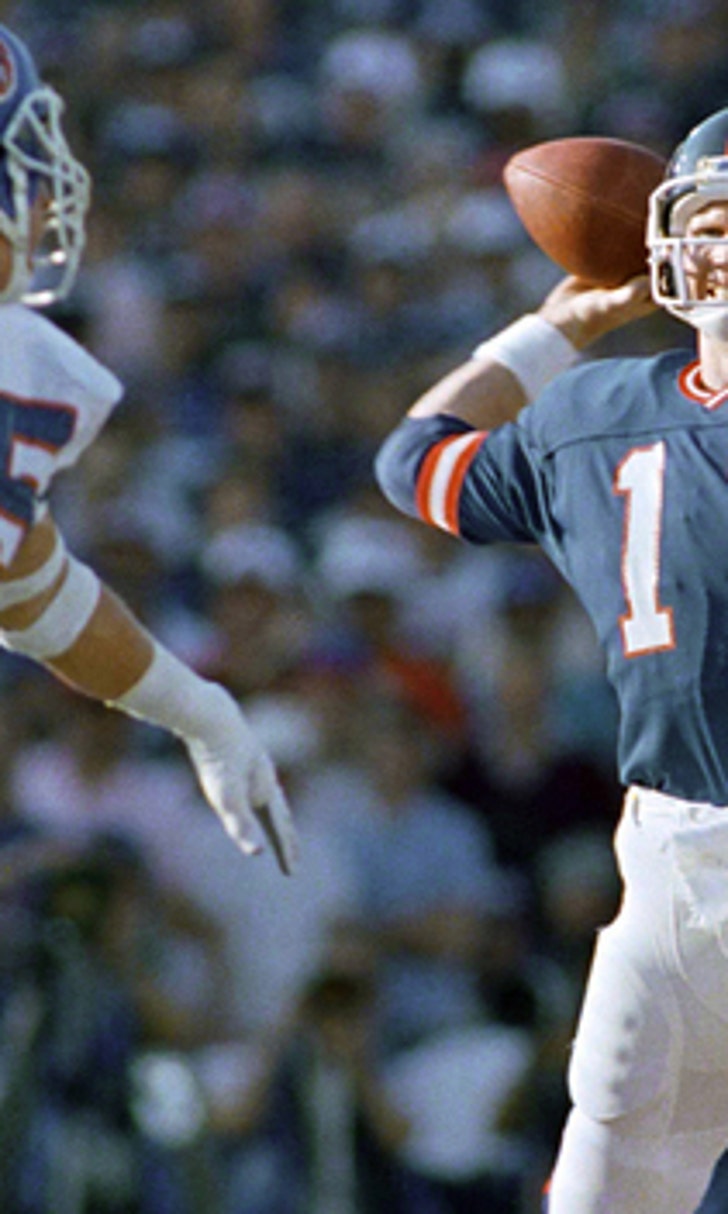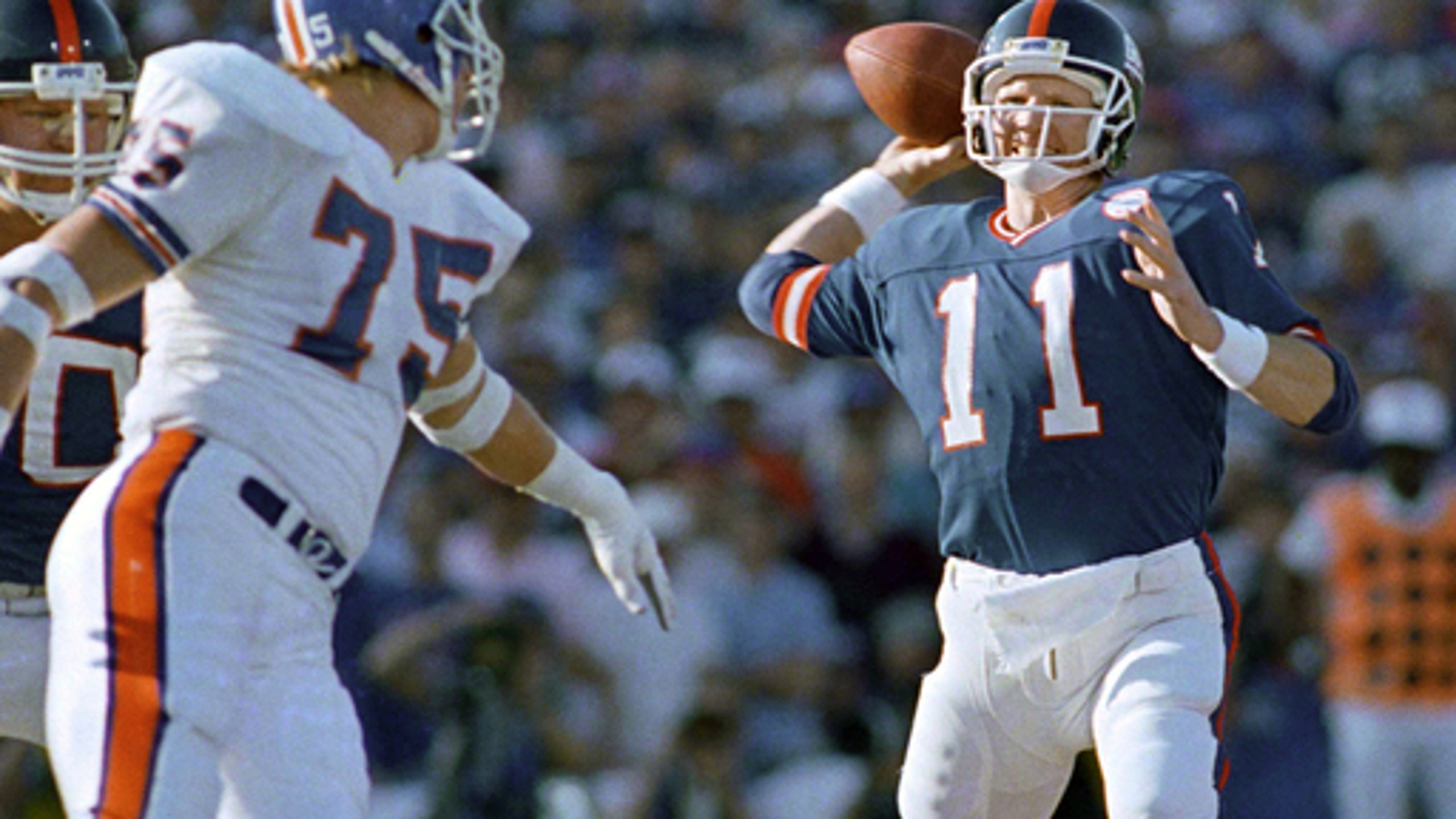 Joe Cool tops list of best Super Bowl passing performances
BY foxsports • February 5, 2016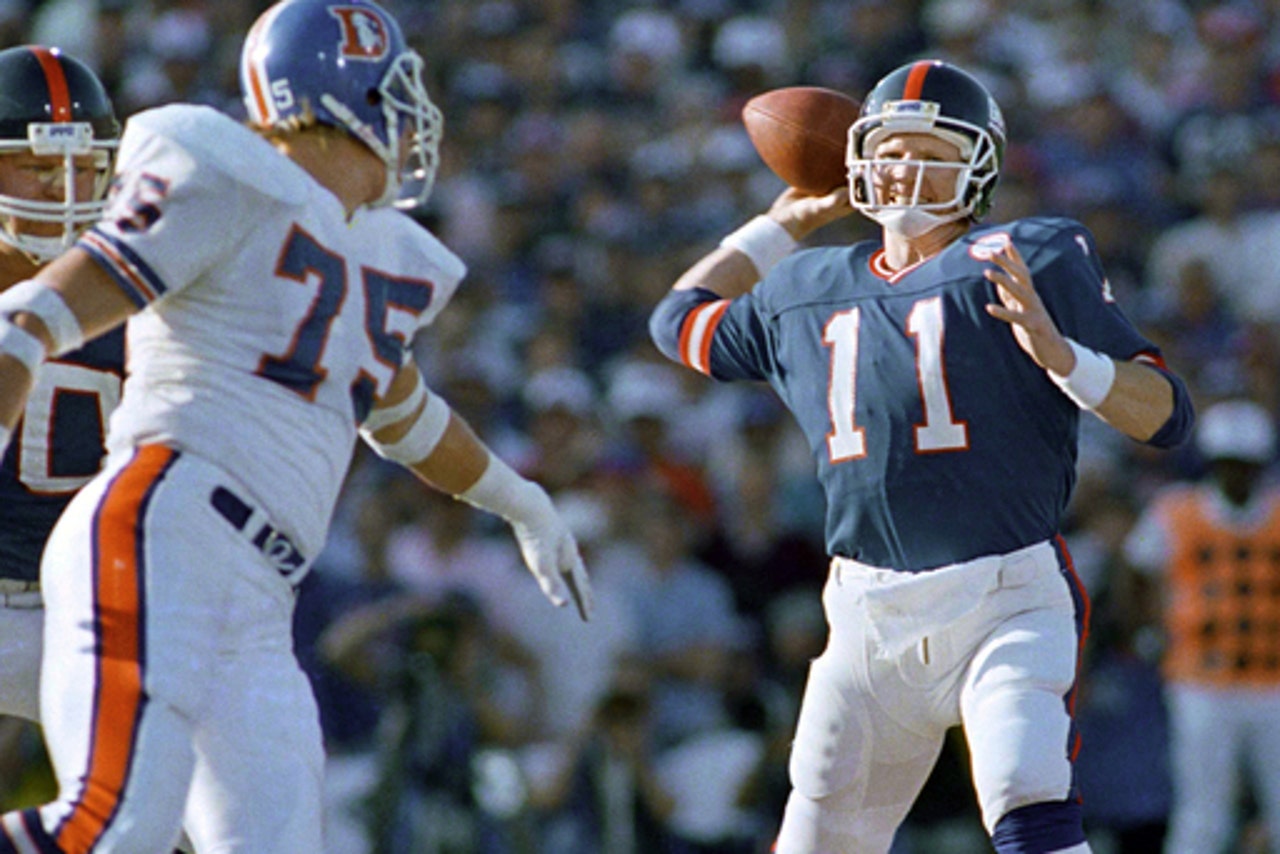 The face of most successful NFL teams nowadays is the quarterback, so it should come as no surprise that seven of the past eight league MVPs played that position.
Most people figure Carolina's Cam Newton will make that eight of the past nine on Sunday.
Similarly, seven of the past nine Super Bowl MVPs - and more than half ever, 27 of 49 - were QBs.
That is certainly part of the reason so much of the focus this week, as the 50th big game approaches, has been on Newton and Denver's Peyton Manning.
So any list of the most memorable individual showings on a Super Sunday must include some of the guys who excelled at chucking the football around.
Here is a look at three of the best passing performances in Super Bowl history:
JOE COOL: Joe Montana won four Super Bowls, collecting three MVP trophies along the way, so it's not easy to pick his top game, but the 1990 Super Bowl might very well be it. He threw a then-record five TD passes - three to another future Hall of Famer, Jerry Rice - and completed a then-record 13 consecutive passes, going 22 of 29 for 297 yards overall in the San Francisco 49ers' 55-10 victory over the Broncos. This one didn't have the late-game heroics that some of Joe Cool's other days did, but the sheer brilliance was something to behold, and the record for most points by one team in a Super Bowl still stands.
YOUNG'S SHOULDERS: Montana's backup seemingly forever, Steve Young finally got a chance to get the monkey off his back - a teammate pantomimed lifting a weight off the QB's shoulders on the sideline - by earning a championship with a Super Bowl-record six touchdown passes as San Francisco beat the San Diego Chargers 49-26 in 1995. In all, Young was 24 for 36 for 325 yards with no interceptions, and he ran for 49 yards on five carries, just for good measure. The MVP vote was decided early: Before 5 minutes were gone, Young had connected for TDs of 44 yards to Rice, then 51 yards to Ricky Watters.
ALMOST FLAWLESS PHIL: Phil Simms was about as close to perfect as a QB can be, going 22 of 25 for 268 yards, three TD passes and zero interceptions in the 1987 Super Bowl, leading the New York Giants past the Broncos 39-20 and earning MVP honors. The guy who'll be in the CBS broadcast booth for this Sunday's Broncos-Panthers matchup completed 10 passes in a row in one stretch and his 88 percent completion rate is still a record.
Honorable mention:
Terry Bradshaw, Pittsburgh Steelers, 1979 Super Bowl: 17 of 30 for 318 yards and four TDs.
Doug Williams, Washington Redskins, 1988 Super Bowl: 18 of 29 for 340 yards and four second-quarter TDs.
Tom Brady, New England Patriots, 2004 Super Bowl: 32 of 48 for 354 yards and three TDs.
Joe Flacco, Baltimore Ravens, 2013 Super Bowl: 22 of 33 for 287 yards and three TDs.
---
Follow Howard Fendrich on Twitter at http://twitter.com/HowardFendrich
---
Online:
AP NFL website: www.pro32.ap.org and AP NFL Twitter feed: http://twitter.com/AP-NFL
---
---