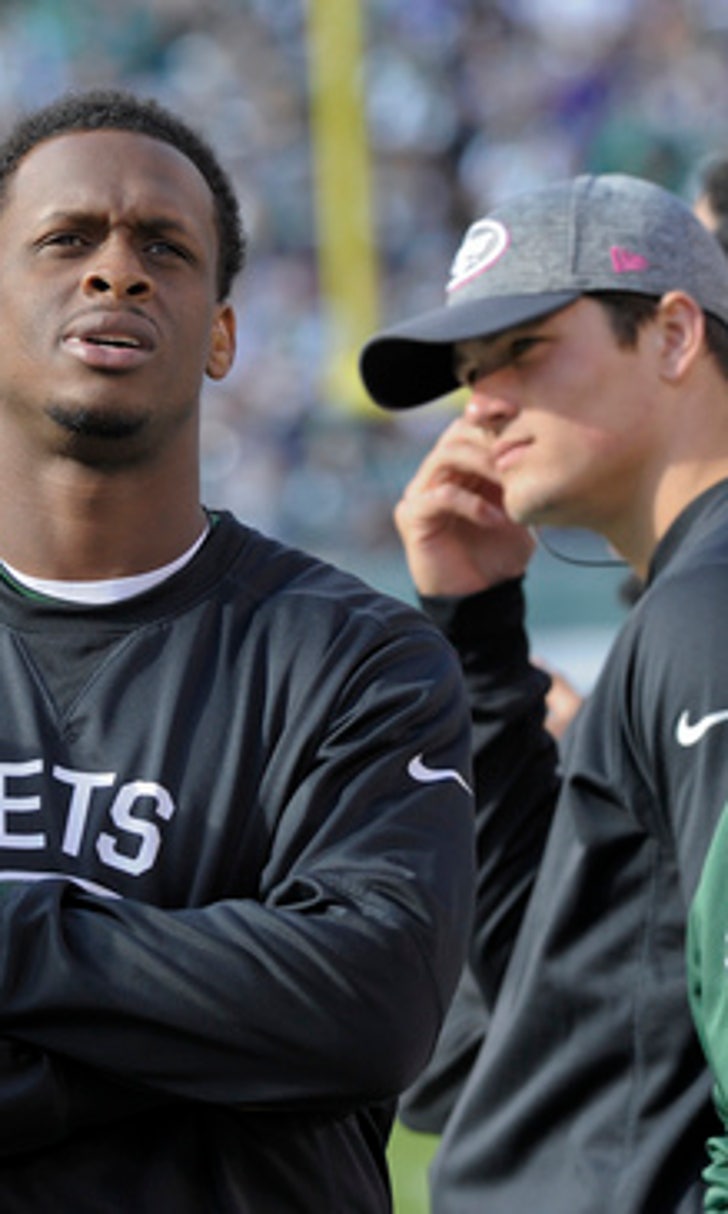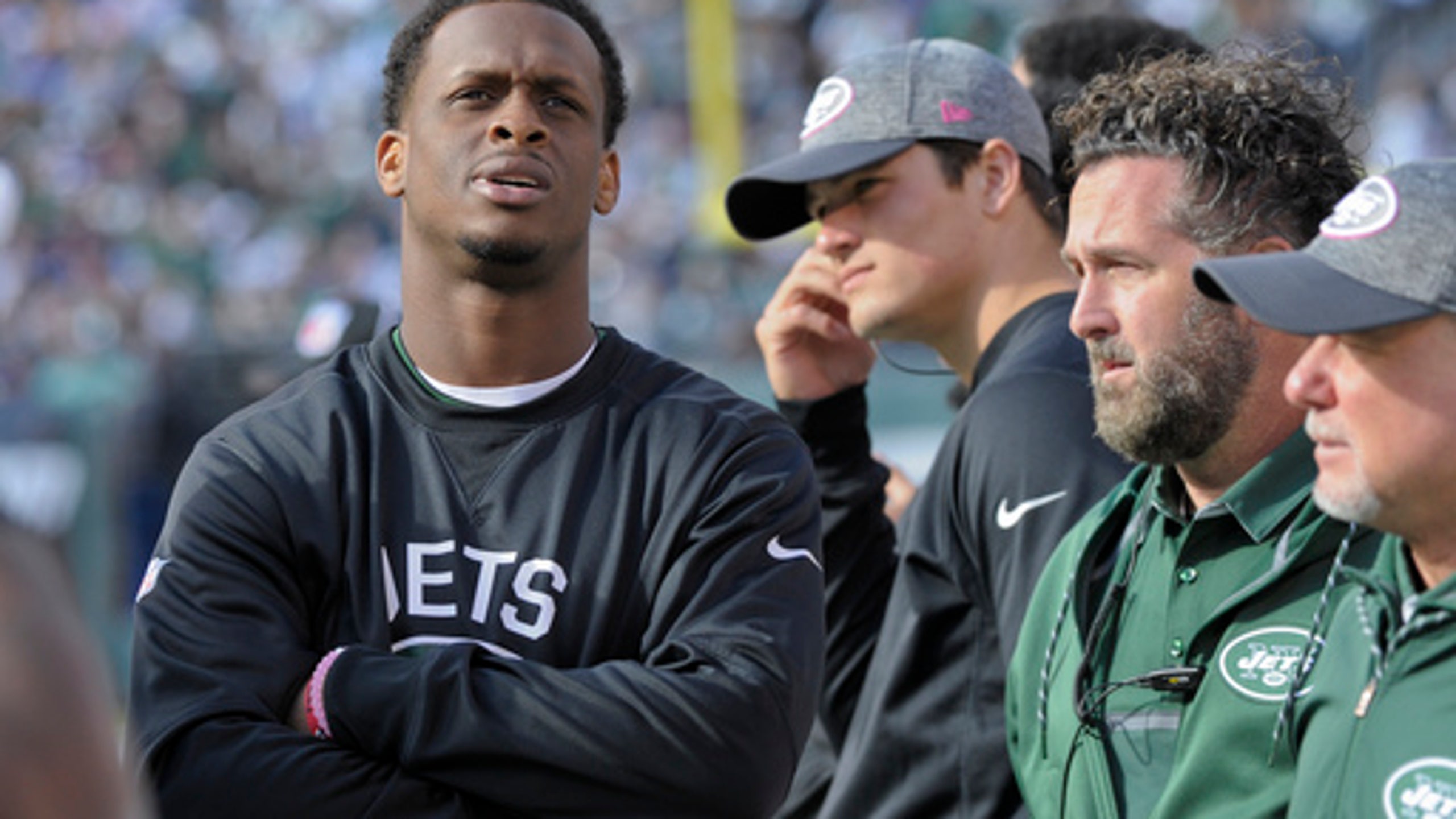 Jets' Smith has torn ACL in knee, Fitzpatrick back at QB
BY foxsports • October 24, 2016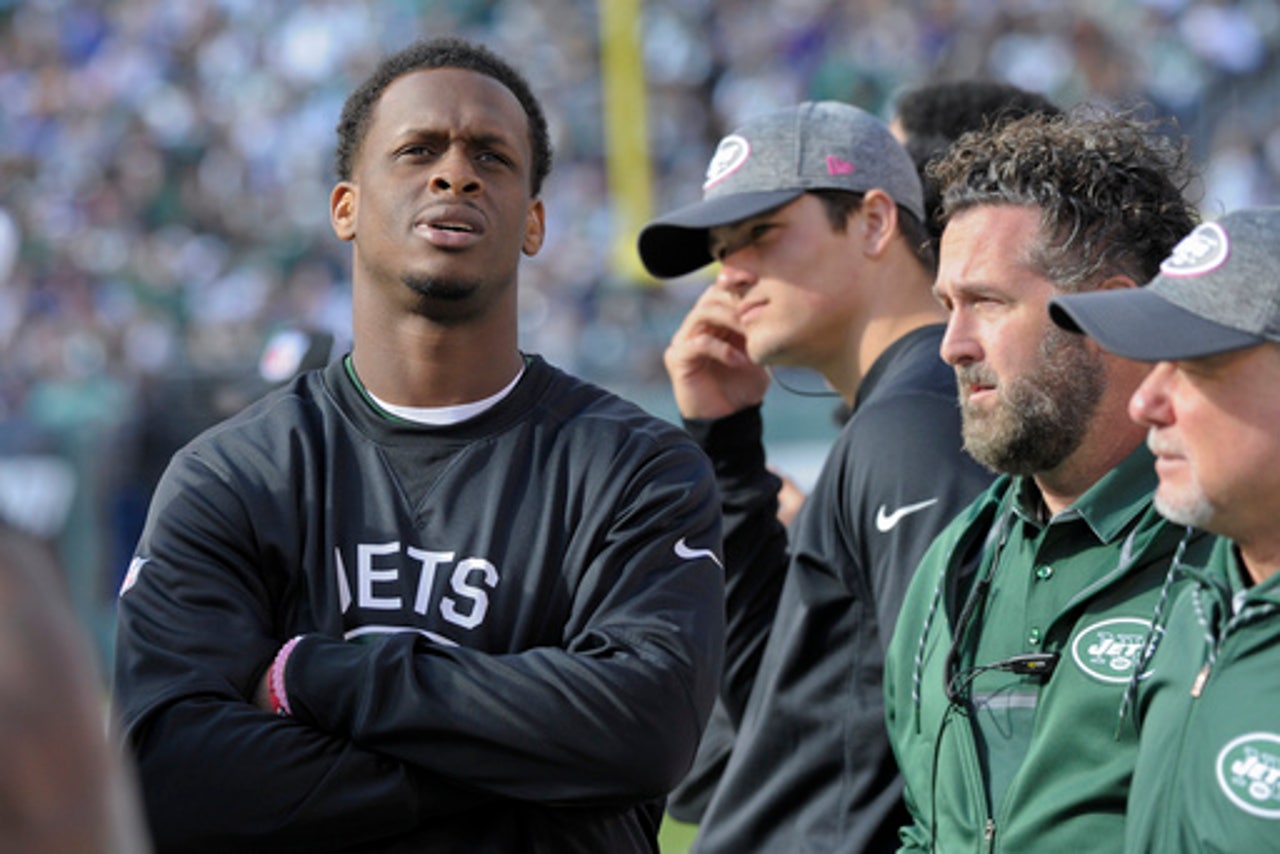 NEW YORK (AP) Geno Smith's second chance at starting appears to be over. His playing days with the New York Jets could be, too.
An MRI on Monday revealed that the maligned quarterback has a torn anterior cruciate ligament in his right knee, and Smith seeking a second opinion on the injury that would end his season. That means Ryan Fitzpatrick is back from the bench and will start Sunday for the Jets at Cleveland.
''When you hear that, that's tough luck for the kid,'' coach Todd Bowles said during a conference call. ''Fitzpatrick finished the game up, and we're going from there with Fitz.''
Smith, a second-round pick in 2013 who is scheduled to be a free agent after the season, injured his knee in his first start since 2014 while taking a sack from Baltimore's Matt Judon in the second quarter of the Jets' 24-16 win Sunday.
It's a stunning turn of events for Smith, who didn't initially believe the injury was serious.
''I don't feel like it hurts a ton,'' Smith said after the game. ''Honestly, I was begging to go back out there, but I understand they're doing their jobs, so we'll see how it goes (Monday) and move on from there.''
NFL Network first reported the severity of Smith's injury.
It's the latest bout with bad luck for Smith, who lost his starting job to Fitzpatrick last summer when his jaw was broken by a punch from then-teammate IK Enemkpali.
Until Sunday, Smith had appeared in just two mop-up roles since his last start in the 2014 season finale.
''He caught a bad break two years in a row,'' Bowles said. ''I'm sure he'll bounce back from it, but it's a tough part of the business.''
With Fitzpatrick struggling with 11 interceptions in New York's first six games, in which the Jets started 1-5, Bowles went with Smith as his starter against the Ravens.
Smith had a solid start to the game, going 4 of 8 for 95 yards, including a 69-yard touchdown to Quincy Enunwa. But he was hurt when he scrambled to his left and held onto the ball rather than throw it away on a third-down play, and took the sack.
He limped off the field and was checked by trainers on the sideline before being taken to the locker room. Smith spent the second half in sweats on the sideline as Fitzpatrick helped lead the Jets to a win.
''I think it's terrible,'' Enunwa said. ''For a guy to get his opportunity and only get a half to play, I feel bad for him.''
Smith drew some criticism from Hall of Fame quarterback Joe Namath, who wrote on Twitter : ''If you've got a right knee injury keeping you out of the game, why are you standing on the sideline the entire 2nd half? How bad can it be?''
Smith saw Namath's comments and responded on Twitter : ''Somebody tell Joe that the doctors have the final say on whether you can or cannot get back into the game ... and also that I love him!''
The Jets will now have to turn back to Fitzpatrick as their starting quarterback.
Bryce Petty, a fourth-rounder last year, and rookie Christian Hackenberg, a second-rounder, are also on the roster. Petty has been practicing for only two weeks after recovering from a preseason shoulder injury.
''Bryce has to get his reads and his timing and everything else back down,'' Bowles said. ''Fitz is our best option to go in and win this week.''
Bowles had not determined whether Petty or Hackenberg would be the No. 2 quarterback behind Fitzpatrick, saying he would see how practice went this week.
Fitzpatrick was candid after the game about how he felt owner Woody Johnson, general manager Mike Maccagnan and Bowles, among others, had lost faith in him.
''The biggest thing in this game, in order to last, is to have belief in yourself,'' Fitzpatrick said. ''Because when the owner stops believing in you, the GM stops believing in you and the coaches stop believing in you, sometimes all you have is yourself.
''So, that's kind of something I've had to deal with before, something I'm dealing with now.''
Fitzpatrick added that he has played ''better as an underdog, pissed off'' throughout his career, so that's what he anticipates doing, starting Sunday.
Bowles brushed off Fitzpatrick's comments, saying that they didn't take away from the victory and he got angry at coaches during his playing career, too. He also called the NFL a ''show-me game,'' meaning Fitzpatrick needs to look more like the guy who broke the franchise record with 31 touchdown passes last season than the interception machine from the first six starts this season.
''If pissed off is going to stop the turnovers,'' Bowles said, ''then I'm more than happy to have him pissed off the whole time.''
Wide receiver Brandon Marshall also had no problem with Fitzpatrick venting his frustration.
''Say whatever you want to say to win games,'' Marshall said. ''I'll take it however it comes at this point.''
NOTES: C Nick Mangold has a sprained ankle, and Bowles said the team will see how he feels as the week goes on. ... Bowles said LB Bruce Carter is day to day with a quadriceps injury.
---
AP NFL website: www.pro32.ap.org and www.twitter.com/AP-NFL
---
---