National Football League
National Football League
Jets' Sanchez using legs to help make plays lately
Published
Nov. 18, 2010 12:41 a.m. ET

Mark Sanchez has become quite the scramblin' man.
The New York Jets quarterback is using his legs a lot more this season to keep plays alive, giving his receivers more of a chance to get open and make big catches.
''When you look at it, Mark looks more comfortable when he's scrambling or doing something unorthodox,'' Braylon Edwards said Wednesday. ''That's interesting to say, but you watch him on film and he's having fun when he's doing that.''
Sanchez attributes a lot of his confidence to a new, batty drill introduced by backup quarterback Mark Brunell after the Jets' 9-0 loss to Green Bay three weeks ago. As Sanchez drops back to throw in practice, coaches or the other quarterbacks use foam-padded bats to take swipes at him, simulating the pressure he feels in the pocket.
''At the beginning, I thought it was just an excuse for them to hit me,'' a smiling Sanchez said. ''But now, I'm seeing the result of that kind of practice.''
Brunell, a mobile quarterback during the prime of his career, started using the bats while he was in New Orleans the past two seasons.
''Drew Brees liked the drill, so I bought a couple of them in the offseason for my camp for young quarterbacks to teach ball security,'' Brunell said. ''I thought, 'Shoot, maybe this would be good for Mark.'''
So, Brunell floated the idea to quarterbacks coach Matt Cavanaugh, a former NFL quarterback, and the team has been using the bats since.
''I think it's great because your eyes are downfield and you've got to be conscious of holding on to that ball because you certainly don't want to fumble it,'' Brunell said.
Sometimes it's Cavanaugh and other coaches taking whacks at Sanchez, and Brunell and backup Kellen Clemens getting their swings in at others.
''It's pretty realistic because guys swipe at the ball, they hit your arm a little bit and you've got to move,'' Sanchez said.
As a result of the drills, Sanchez is more comfortable moving vertically in the pocket instead of just side to side.
''A lot of times as a quarterback, you think, 'OK, somebody is grabbing me. I've got to go down,''' Sanchez said. ''You don't have to. You can kind of move a little bit.''
Sanchez by no means reminds anyone of Michael Vick, of course, but he's showing just enough elusiveness to keep opposing defenses guessing. Several times in the Jets' 26-20 overtime win at Cleveland last Sunday, Sanchez made plays out of what initially appeared to be nothing by scrambling.
''Mark has a rare ability to keep the play going with his legs, just keep on running,'' tight end Dustin Keller said. ''He also throws the ball really well on the run, so when he's doing that, I think the defense starts to panic and we can kind of play street ball a little bit.''
On one of last Sunday's most memorable plays - Jerricho Cotchery's diving catch moments after tearing his groin - Sanchez squirted past defenders to give his receiver an extra moment to get free.
''He's one of those guys, one of those quarterbacks that's learning that aspect of the game,'' Santonio Holmes said, ''which is to continue to keep making plays when everything else breaks down.''
The impressive thing against Cleveland was Sanchez was on the move even more after bruising his right calf in the third quarter.
''I think his adrenaline was just running and I don't even know if he knew the calf was an issue before the game was over,'' Keller said. ''He definitely kept a lot of plays going that most guys would've taken the sack.''
The calf shouldn't be an issue Sunday against Houston. Sanchez said it was just a bad bruise and he should be fine for the game - his first against the Texans since his regular-season debut last season.
''Brunell was laughing at the tape from the Houston game last year, just how jittery and everything I was,'' he said. ''I probably could've paid $1,000 in fines in that game just on film, let alone the TV copy. So, it's good to see that growth.''
Especially with all the tips Brunell - whom Sanchez has almost accidentally called coach Brunell a few times - provided him. Brunell also recently started a fine system to help Sanchez cut down on bad body language during practice.
''Everything he's done is good,'' Sanchez said. ''He's like an oracle.''
Notes: Jets K Nick Folk said he, punter Steve Weatherford and long snapper Tanner Purdum will spend part of Thursday's practice at the New Meadowlands Stadium to get better reads on the wind patterns there.
---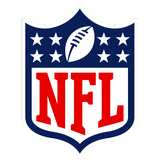 Get more from National Football League
Follow your favorites to get information about games, news and more
---