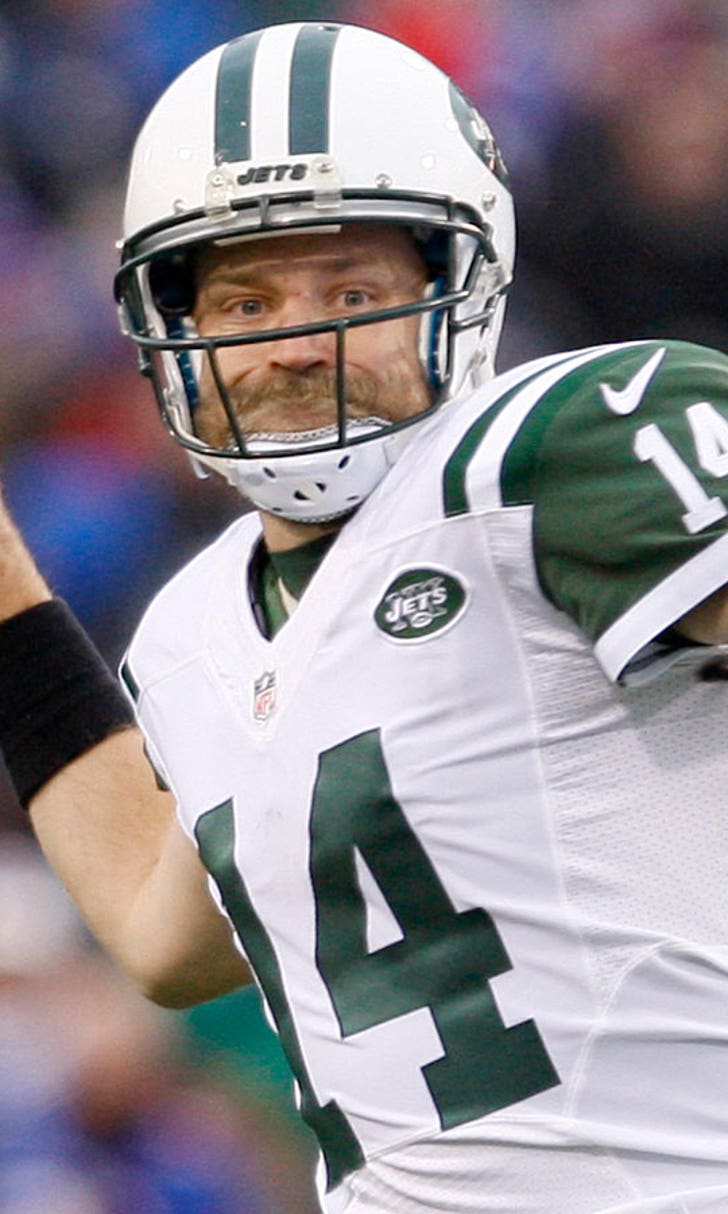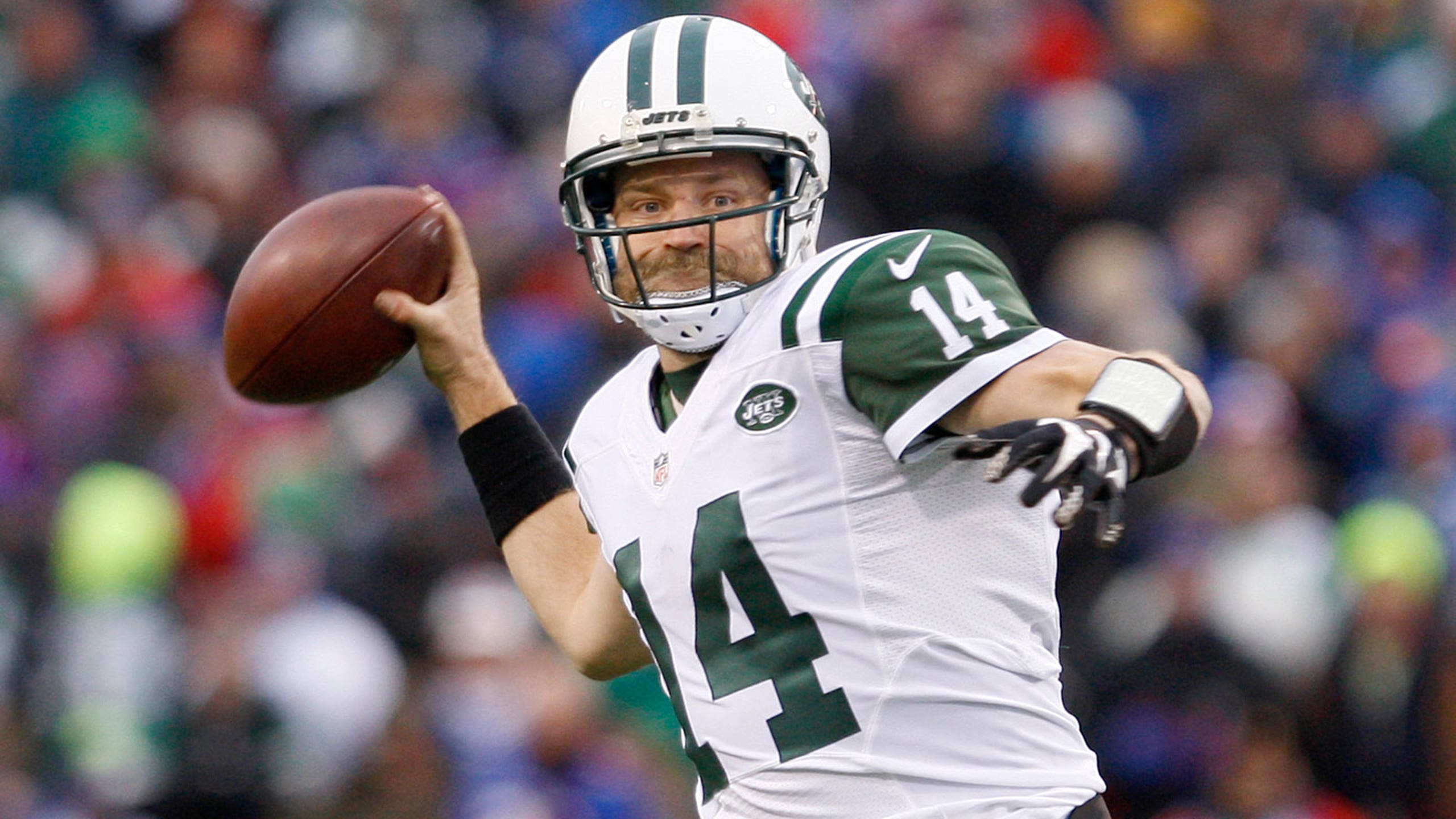 Jets GM noncommittal on possibly drafting QB, Geno Smith's future
BY Cameron DaSilva • January 15, 2016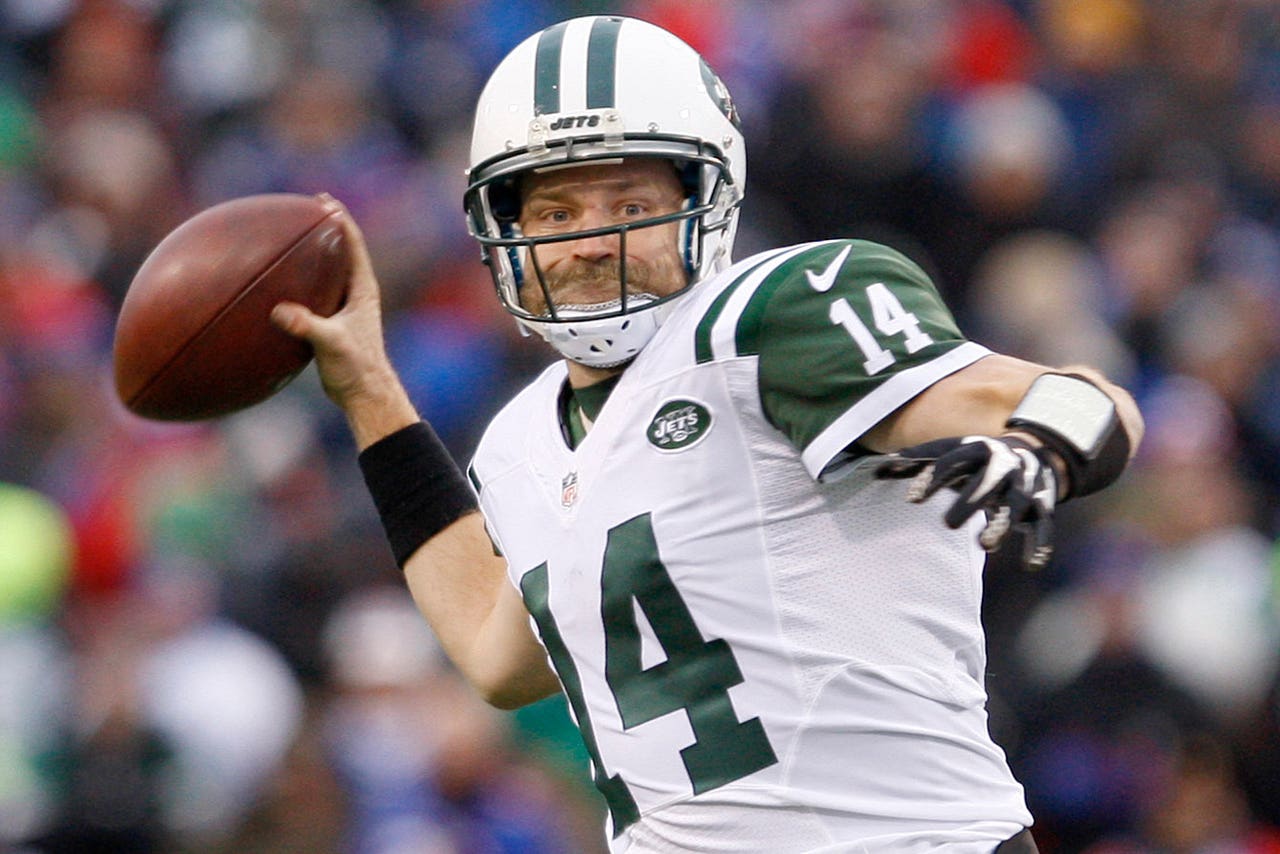 Geno Smith and Bryce Petty: Those are the two quarterbacks under contract for the New York Jets in 2016. Ryan Fitzpatrick, who set a franchise record with 31 touchdown passes this season, will be a free agent in March. The Jets will have to decide whether he can be as effective next season despite being 33 years old. 
General manager Mike Maccagnan and head coach Todd Bowles have publicly stated they would like to bring Fitzpatrick back, but money is always a factor when it comes to free agents. On Thursday, Maccagnan was somewhat mum on whether the Jets will be able to re-sign him.
Via NewYorkJets.com:
"We'd like very much to get him back, based on how he played this year," Maccagnan said. "But I don't really want to get into the speculation aspect of it. I would simply leave it at we'll see how this thing works out."
If the Jets don't bring back Fitzpatrick, it will leave them with two very questionable players in Smith and Petty. The former has seemingly had his time run out in New York, while the latter may not be ready to be a starter in the NFL.
Maccagnan likes the direction in which Petty is moving, but wasn't ready to say he's ready to take over as the No. 1 guy. And as for Smith, "he's under contract." It's safe to assume he doesn't have many coaches or front office members excited.
"Bryce has made a lot of progress and we're kind of excited to have another offseason with him. ... I would say with Geno, he's under contract, we like the progress he's made and how he even handled the situation in the summer. Right now, I would say going forward we're going to see how Geno and Bryce progress with the offseason and go from there, and that's assuming we're able to re-sign Ryan."
There are several directions the Jets can go in finding their next quarterback, with the draft being one of them. They hold the No. 20 overall pick, and while there most likely won't be an elite prospect at that spot, a starter can definitely be found in the middle of the first round. 
Drafting a quarterback would be the cheapest option, but it could set the Jets back a bit, given the chemistry Fitzpatrick, Brandon Marshall and Eric Decker had this season.
Maccagnan left the door open to possibly drafting a young signal caller but wouldn't say for sure they'll take one high.
"It's such an important position that I think every NFL team probably goes into the draft, with maybe a few exceptions of people who have really well established quarterbacks, of always looking at that position as a position of interest. We'll be no different than them. I don't want to sit there and say, 'With the 20th pick we're going to be targeting a quarterback.' Two things. One is you don't want to tell the 31 other teams what you're going to do. But I also think that's kind of a flawed approach to a certain degree."
---
---