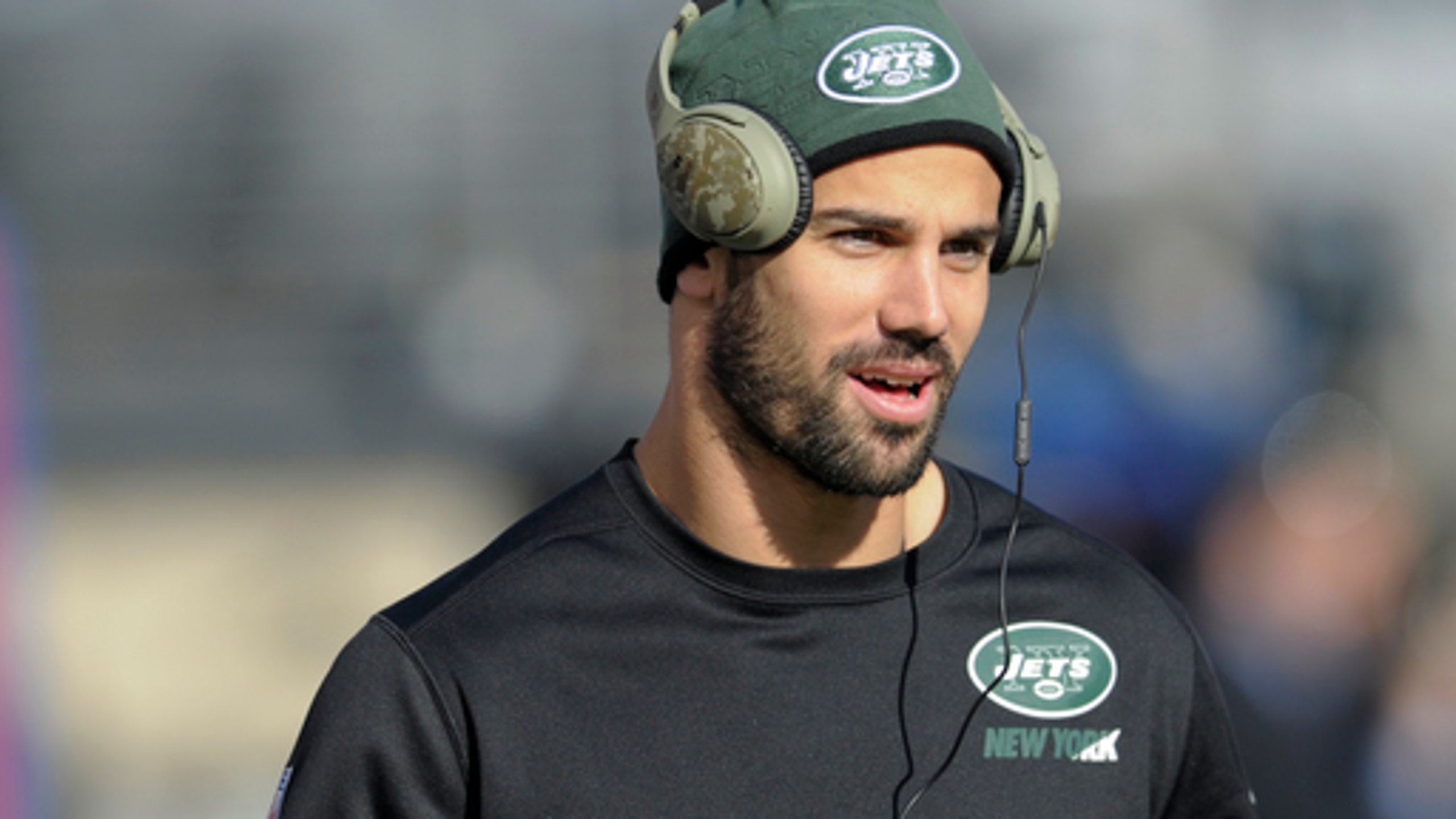 Jets' Decker 'week to week' with partially torn rotator cuff
BY foxsports • September 30, 2016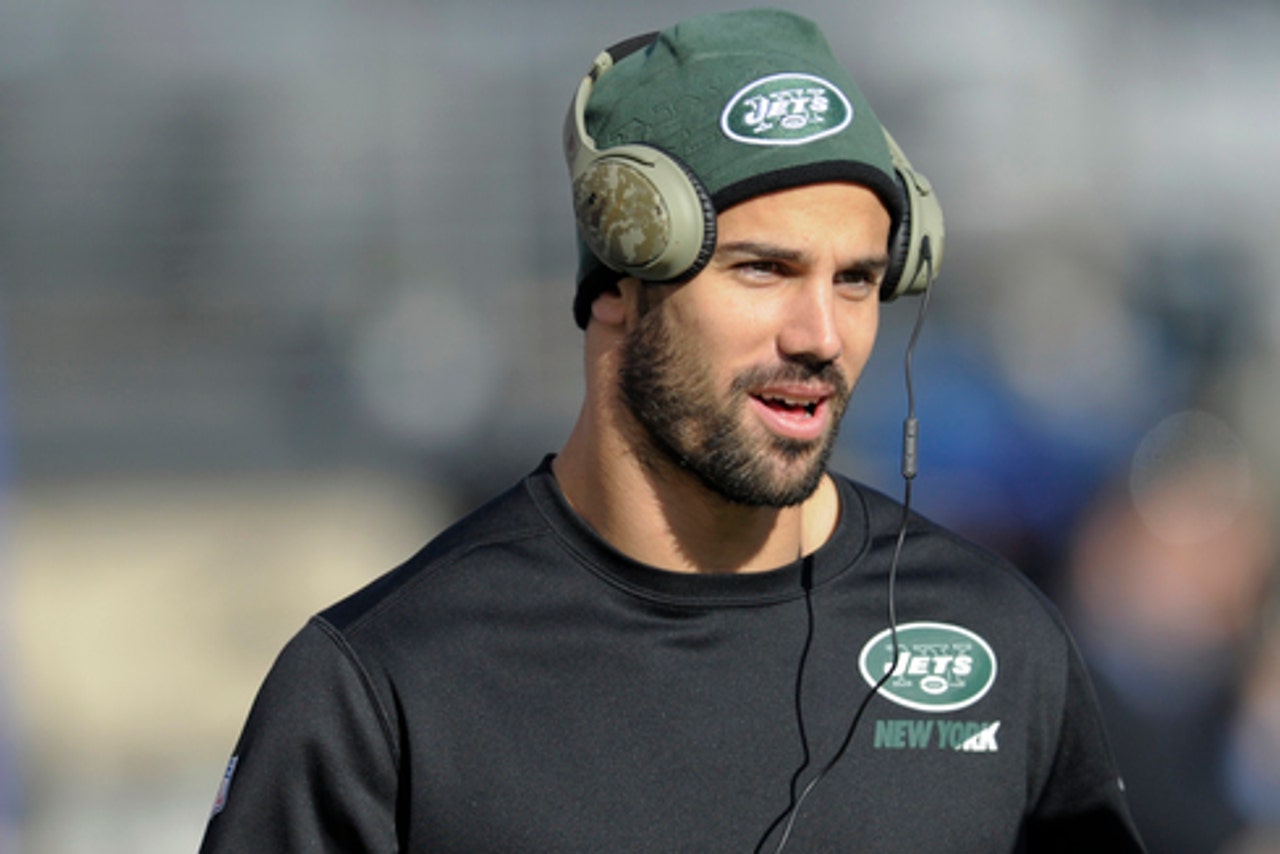 FLORHAM PARK, N.J. (AP) The New York Jets will be without Eric Decker this weekend - and maybe for a while longer.
The star wide receiver has a partially torn rotator cuff that will sideline him for at least Sunday's game against the Seattle Seahawks. Coach Todd Bowles announced Friday that Decker will be ''week to week'' with the right shoulder injury.
Decker was injured against Buffalo on Sept. 15, but the shoulder worsened last Sunday during the Jets' loss at Kansas City . He said after the game that the shoulder was sore, but an MRI revealed that it was worse than that.
''I fell on it the second game against Buffalo and I've had issues with my shoulder for a while now,'' Decker said in the Jets' locker room. ''It doesn't mean you can't play through it. You've just got to see what's going on and it's just something that, at this point, is kind of week to week and we'll see if I make some progression.''
Decker did not participate in practice all week. He didn't even take part in stretching with his teammates until Friday.
Decker, who has nine catches for a team-leading 194 yards and two touchdowns, said there was no precise moment he realized the injury had gotten worse against the Chiefs. He began to notice something was wrong when he was trying to push off or separate from defenders.
''I've had previous injuries to my shoulder,'' he said. ''When I fell, I thought it was my AC joint, but to get the diagnosis, it kind of is what it is and something that kind of (stinks) at this point because it's early in the season. I felt like this was going to be a year where I could avoid injuries, but that's something I've got to deal with.''
For now, Decker hopes to avoid surgery during the season.
''Yeah, for sure,'' he said. ''That's why, at this point, we'll see how much strength and range of motion I get back.''
The receiver is uncertain, however, whether the injury will eventually require surgery.
''That's something that, down the road, we'll have that discussion when needed,'' he said. ''Right now, my focus is to do what I can as far as rehab and see where I'm at.''
With Decker sidelined, the Jets' receiving corps is a bit banged up. Brandon Marshall is practicing and playing through knee and foot ailments, and rookie Jalin Marshall is out for a few weeks with a torn labrum.
Quincy Enunwa, who leads New York with 17 receptions, will likely see an increased role, as could undrafted rookie Robby Anderson, whose 264 yards receiving in the preseason was tops in the NFL.
Enunwa was a sixth-round draft pick in 2014 who has worked his way from the practice squad as a rookie to being the Jets' No. 3 receiver.
''I've been kind of blessed to get a few targets these past three weeks and I've handled them well,'' he said. ''If more targets come, then more targets come. I think with the work that I put in during the offseason, I'm prepared for whatever comes.''
Anderson starred at Temple and became one of the standouts of training camp this summer by consistently making plays.
''My mindset because I was undrafted, that put a chip on my shoulder,'' he said. ''I didn't come here to just say that I was a Jet. I came here to potentially become a starter and that's what I worked hard for over the summer.''
If he fills in at Decker's spot, he could see a lot of Seahawks cornerback Richard Sherman - a scenario that doesn't faze him.
''I mean, I go against (Darrelle) Revis every day, so I'm not really too worried,'' Anderson said. ''I have a lot of respect for (Sherman), but I'm not worried about who's in front of me. I'm out there to do my job.''
The Jets re-signed Jeremy Ross earlier this week, and they also have seventh-round draft pick Charone Peake as healthy receivers. Although New York tight ends have no receptions yet, the team could also quickly get Austin Seferian-Jenkins , who was claimed off waivers from Tampa Bay on Monday, involved in the passing game.
''Luckily, we have so many talented receivers behind me, Decker and B-Marsh that if somebody goes down, we still have guys that don't think the stage is too big for them,'' Enunwa said. ''I'm excited to see what they're capable of.''
NOTES: LT Ryan Clady is questionable with a shoulder ailment, but Bowles said he will play Sunday. ... LG James Carpenter was excused from practice for personal reasons. ... Bowles was asked if he has seen anything this week that makes him expect a rebound performance from Ryan Fitzpatrick, who threw six interceptions last week. ''Yeah, he can't play any worse,'' Bowles said. ''You can't coach it any worse. There's no way to go but up.''
---
AP NFL website: www.pro32.ap.org and www.twitter.com/AP-NFL
---
---