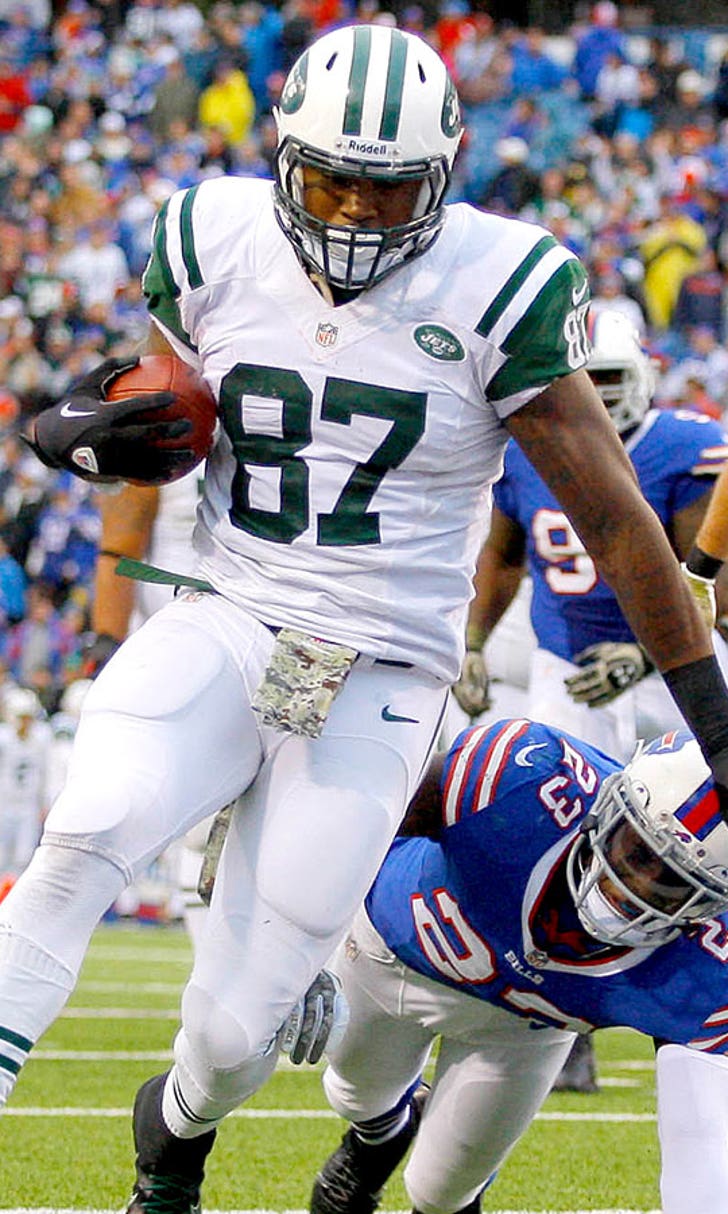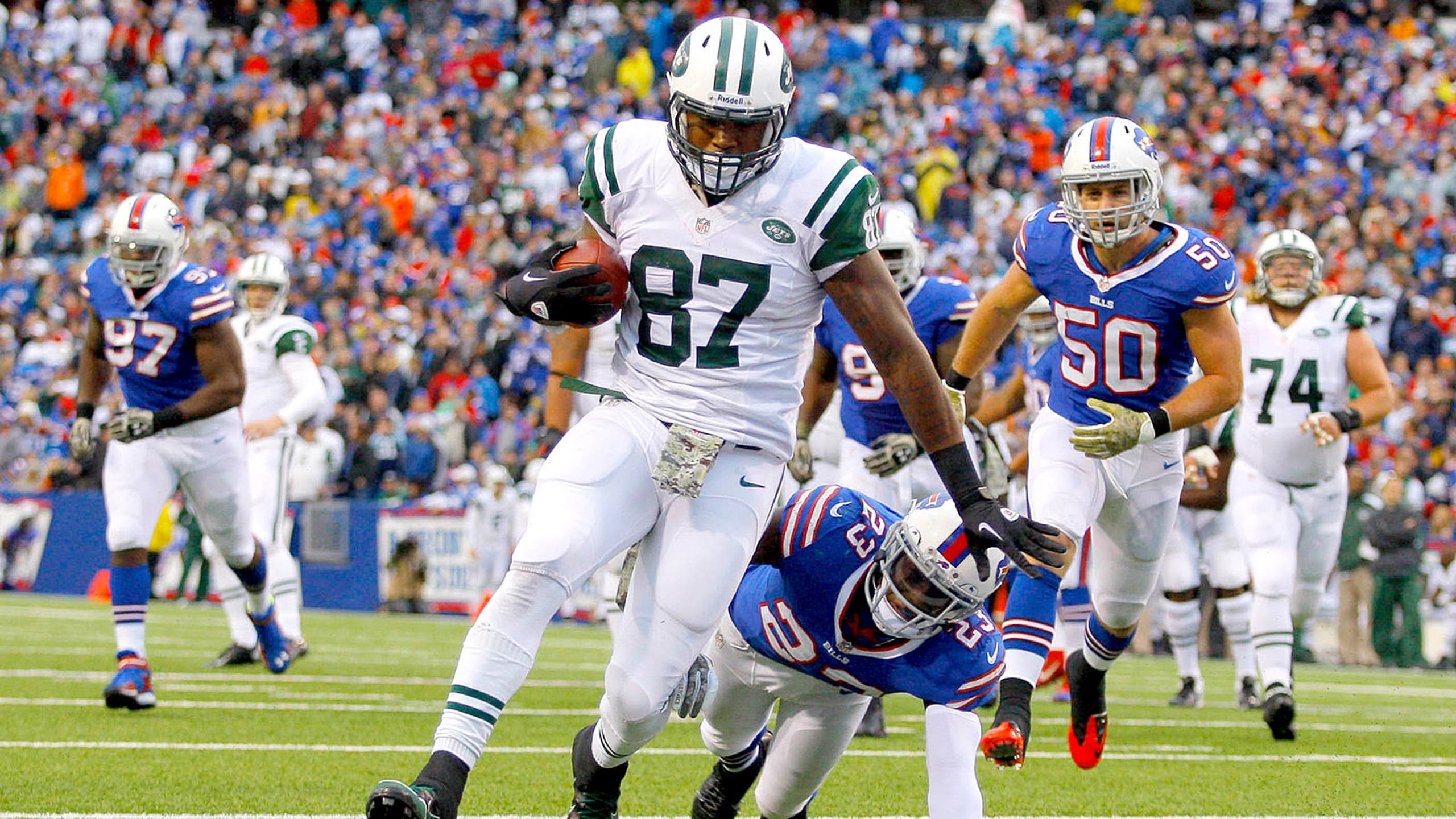 Jets DB Marcus Williams had more 'catches' than the team's top TE
BY Cameron DaSilva • January 13, 2016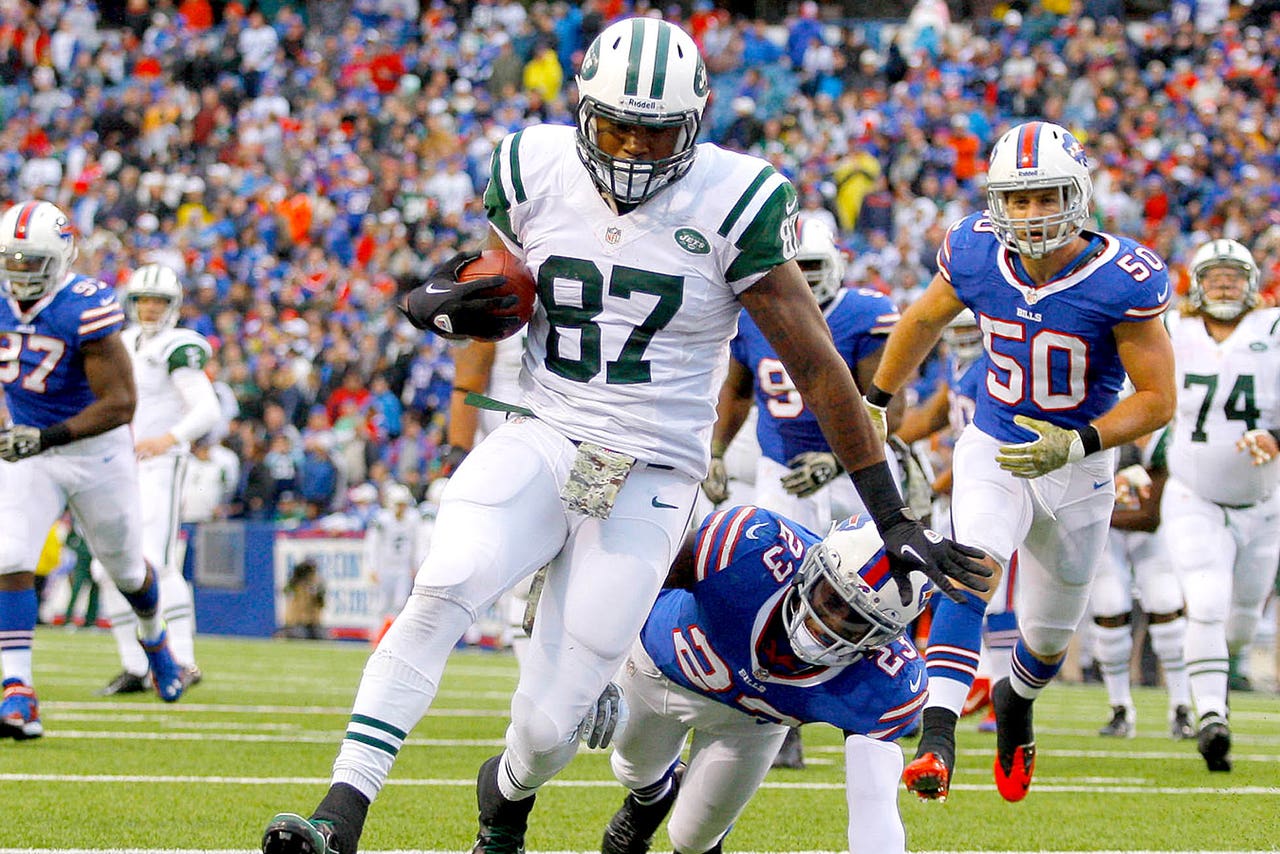 To say the New York Jets shied away from using a tight end in 2015 would be a massive understatement. In fact, tight ends were nearly non-existent in Chan Gailey's offense this season, and the numbers are there to back that up.
Jeff Cumberland, the team's top tight end, caught a grand total of five passes this season. The Jets' No. 2 tight end, Kellen Davis, caught three. That's it. Jets tight ends caught eight passes in 2015, making them just the fourth team since 2000 to have fewer than 10 catches from the tight end position, according to ESPN.
To put into perspective how rare that is, we turn to the defense. Defensive back Marcus Williams picked off six passes this season, giving him more "catches" than Cumberland (five), and any Jets tight end for that matter. That's unheard of, and should never happen.
The reason for the lack of production at tight end is because of the frequency in which the Jets went with three-wide receiver sets. Brandon Marshall, Eric Decker and Quincy Enunwa gave the Jets big wideouts on offense, all of whom can block, as well. That almost eliminated the need for a tight end like Cumberland.
Davis and Cumberland played just 39 and 23 snaps, respectively, in 2015 out of a possible 1,114. That translates to Davis being on the field 3.5 percent of the time, and two percent for Cumberland.
The Jets will undoubtedly need more production from the tight end position in 2016. Whether that comes from a draftee or a guy like Jace Amaro, the tight ends for New York have to improve next season.
---
---