National Football League
National Football League
Jets confident, comfortable with Clemens at QB
Published
Dec. 16, 2009 11:16 p.m. ET

Braylon Edwards' first encounter with Kellen Clemens didn't end so well for him.
It was six years ago, and the New York Jets wide receiver was a junior at Michigan, which was ranked No. 3 in the country. That is, before Clemens ran for a touchdown and helped lead 22nd-ranked Oregon to a 31-27 upset victory in front of thousands of yellow-clad Ducks fans.
``Yeah, I remember playing against him,'' Edwards recalled Friday, ``and he beat us that day.''
The two are now teammates, working together to try to beat the Tampa Bay Buccaneers and keep the Jets (6-6) in the AFC playoff mix.
``We feel good right now, we really do,'' Clemens said. ``We've had a chance to not only throw on the field to one another, but to visit about a lot of things.''
Clemens is making his first NFL start in nearly two years Sunday, filling in for the injured Mark Sanchez. Coach Rex Ryan decided earlier in the week to sit Sanchez while he recovers from a sprained posterior cruciate ligament in his right knee.
``He has a lot of experience with all of these guys for the most part, with the exception of me, and he's done a good job,'' Edwards said of Clemens. ``He's a seasoned veteran and he's a leader and we think we can accomplish some things this Sunday.''
A major part of that will be the chemistry the two were able to develop during a full week of practice. Edwards was acquired from Cleveland earlier this season, long after Sanchez won the starting quarterback job, so he hadn't caught any passes from Clemens until Monday.
``We've spent time watching film both after practice and before and we've made a lot of progress,'' Clemens said. ``It's not going to look like we've been playing together for years, but we've definitely made a lot of progress and are on the same page in a lot of areas.''
Edwards compares Clemens' arm strength and humble approach to that of Derek Anderson, one of the quarterbacks he played with the last few seasons in Cleveland. Edwards also pretended he was catching passes from Anderson again to get in better sync with Clemens.
``Over the course of my years, I've played with a lot of different quarterbacks,'' Edwards said. ``I've been able to adapt and not get used to one guy, so it definitely helps when things get switched like this.''
Clemens was shaky in his limited action last Thursday when he came in against Buffalo, going 1 for 2 for 14 yards and nearly losing a fumble near the goal line. The Jets are confident that working with the first-team offense will get Clemens comfortable again - even if it's for just one start.
``He's got a great grasp of our system,'' Ryan said. ``He knows the system as well as anybody, and it shows. He has great poise and ownership right now. The guys believe in him, just like they believe in Mark.''
Clemens has worked under offensive coordinator Brian Schottenheimer since being a second-round pick in 2006.
``I think most backup quarterbacks probably don't have the system down as much as Kellen does,'' Ryan said. ``Kellen knows it inside and out. We're very confident in how he's going to play this week.''
The game plan is expected to feature lots of handoffs to Thomas Jones, with the Jets ranked No. 1 overall in rushing offense. That could take pressure off Clemens, who was mediocre in his last stint as a starter in 2007. Clemens threw five touchdown passes in eight games, but also had 10 interceptions while showing spotty pocket presence.
``He was playing a lot and getting hit a lot, quite honestly,'' Schottenheimer said. ``It's something he's worked really hard on.''
Clemens was sacked 27 times two years ago behind a makeshift offensive line that included players such as Anthony Clement and Adrien Clarke, who were since replaced by Damien Woody and Alan Faneca, respectively.
``There are a lot of reasons that we feel he will perform better,'' Schottenheimer said. ``The cast around him is very strong. I think he realizes he doesn't have to do it by himself. I also think he is more prepared for this opportunity than he was in 2007.''
Tight end Dustin Keller believes the fact they got so much work in with Clemens in the offseason will help.
``We had the whole entire summer and OTAs before Mark got here, so we have a good feel for Kellen,'' Keller said. ``Obviously, 12 weeks into a season, you're going to lose some of that chemistry, but I think we've regained a lot of it this past week.''
Either way, the Jets know they've got to keep winning regardless of who's under center.
``Nobody's going to feel sorry for us because our quarterback's hurt,'' Woody said. ``The train's got to keep moving. When somebody goes down, the next man's got to step up. In this case, Kellen's going to step up. The team's got complete faith in him.''
---
---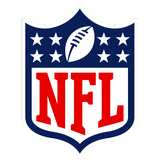 Get more from National Football League
Follow your favorites to get information about games, news and more
---