National Football League
National Football League
Jets' Brandon Marshall: man for all occasions
Published
Jun. 11, 2015 2:32 a.m. ET

FLORHAM PARK, N.J. (AP) Brandon Marshall, wide receiver, has made a move of convenience for Brandon Marshall, media mogul.
When Marshall was traded by the Bears to the Jets during the NFL draft in May, it created a logistical solution for his budding career in front of the TV camera.
Marshall is a regular on ''Inside The NFL,'' which is taped Tuesdays in New York. He commuted from Chicago for the gig, which in November and December can be a difficult trek.
Now? It's a snap.
''It's pretty much a local show now,'' Marshall said Wednesday at Jets minicamp. ''Last year, I took a chance and traveled a little on my off day. Now it's easy, it's 10 minutes from my house.''
Marshall is a natural on the tube, and when things are going well in his other job - the one involving catching footballs - he holds court in the locker room, too. Things have gone pretty well for him in general, particularly since he was diagnosed with borderline personality disorder in 2011 and has gotten control of the medical issue. Before that, Marshall was twice arrested on domestic violence allegations, but acquitted in one case and never charged in the other. He was suspended by the NFL for three games in 2008 for personal conduct violations.
The 6-foot-4, 230-pound wideout often is among the most targeted players in the league; he has had an average of more than 9 per game in the last eight seasons, with highs of 192 in Chicago and 181 in Denver. He's averaged 94 catches a season since becoming a regular in 2007, even though he's never played with a championship-quality quarterback.
Marshall also has never been to the playoffs; his 136 games without doing so are the most for any current player who has not been in the postseason.
How to fix that? Marshall thinks he knows.
''Chemistry,'' he said. ''You've just got to have it. Be selfless.
''When you're on a team with selfish guys, they won't run through a wall for you.''
The Jets could have a dynamic receiving corps with Marshall, Eric Decker, slot man Jeremy Kerley and touted rookie Devin Smith. That, of course, depends on the progress of third-year quarterback Geno Smith, who has proven little thus far in the NFL.
Marshall believes Smith has the arm strength to succeed in the NFL, and simply must make progress in all other areas required of a starting QB. He recognizes that Smith is learning and growing, and that highly sought chemistry is why he and Smith are organizing a get-together with the receivers before training camp opens in late July. They will meet in Chicago.
Soon after becoming teammates, Smith and Marshall started working out together, bonding quickly in Florida.
''I am the host, Geno is the leader,'' Marshall said. ''For me, I just had some babies, and it's tough for me to get to Florida right now. My wife feels more comfortable in Chicago, so I just asked the guys if they were comfortable coming there, and they said yes.''
Marshall is projected as the Jets' big-play receiver, just as he was in his previous three NFL stops. He likes New York's blend of veterans, all of them younger than the 31-year-old Marshall, and newcomers.
''We talk all the time, but these guys are a great group,'' Marshall said. ''It's what I love about this locker room, we have a great mixture of young guys, talented guys that really don't know what's going on, and you need that. It keeps the ph level great. Then you have some veterans that are just awesome, great leaders, humble guys that are not really superstars. It's good. I'm looking forward to seeing how this thing continues to come together.''
---
AP NFL websites: http://www.pro32.ap.org and http://www.twitter.com/AP-NFL
---
---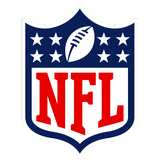 Get more from National Football League
Follow your favorites to get information about games, news and more
---