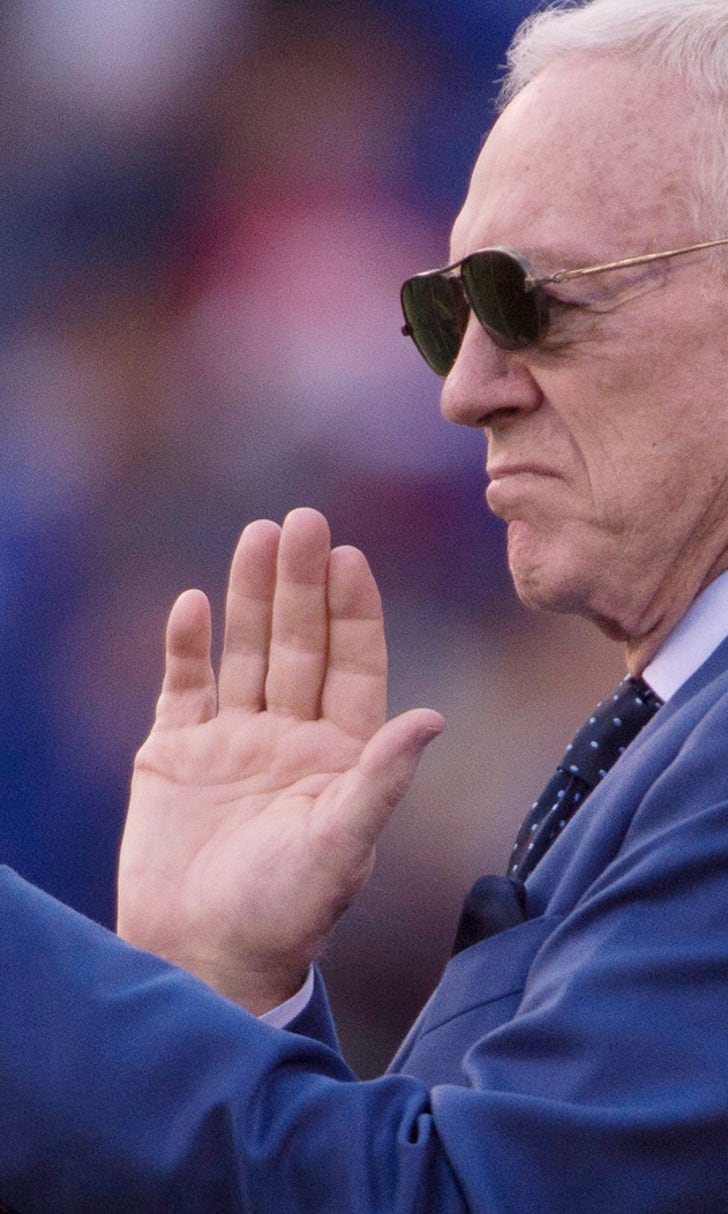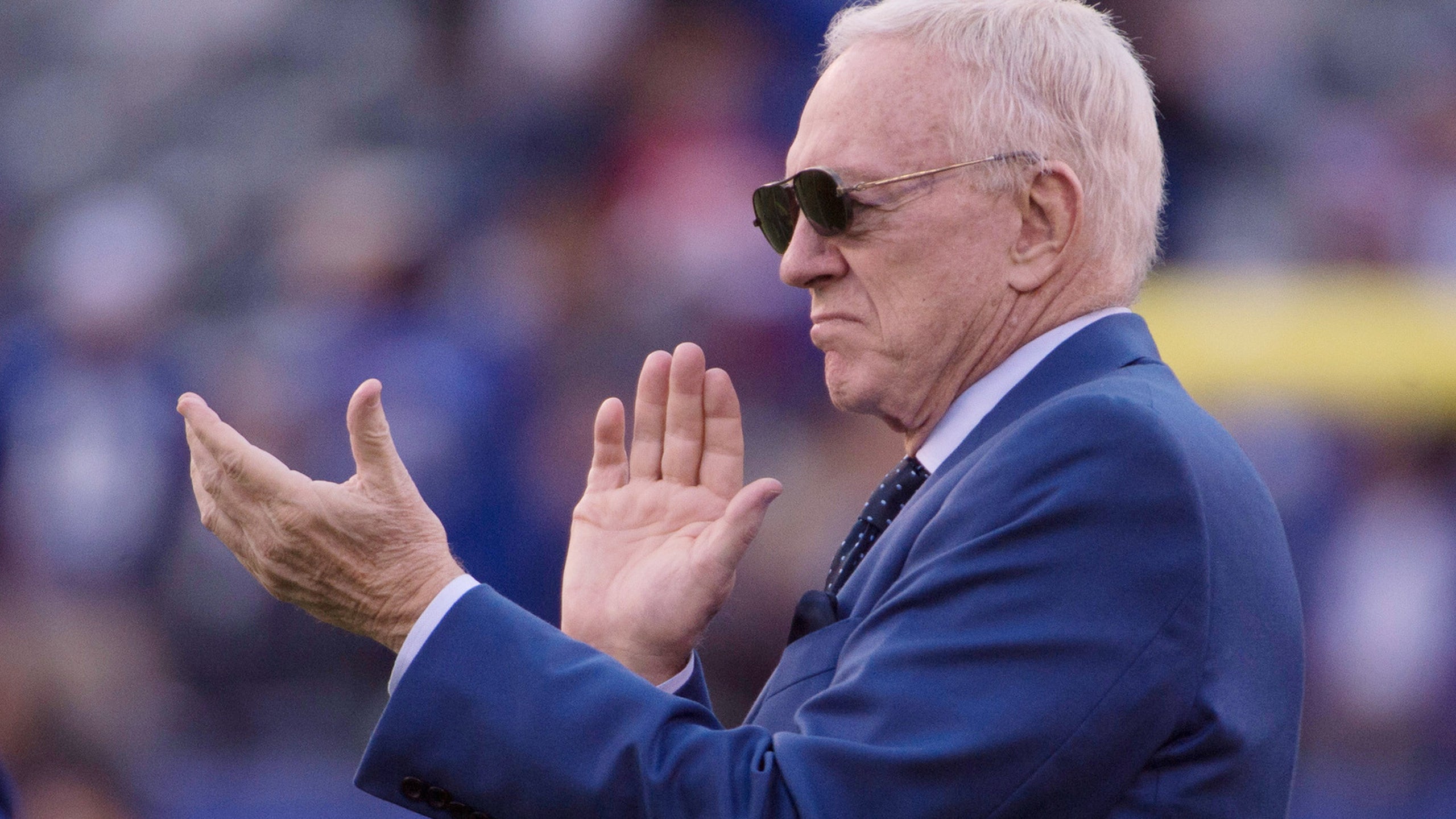 Jerry Jones is apparently a huge fan of Atlanta's new stadium
BY foxsports • January 29, 2016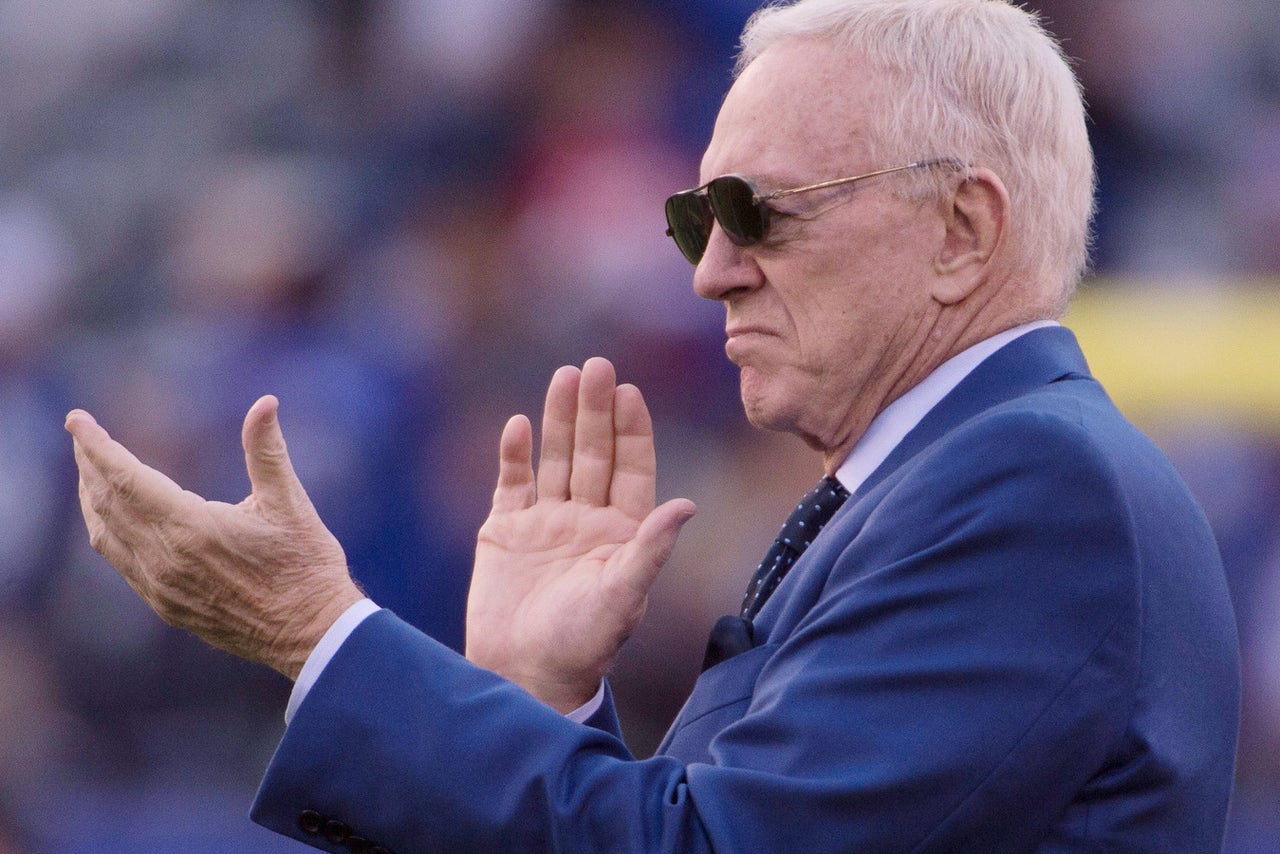 The Atlanta Falcons are set to open the doors to the Mercedes-Benz Stadium in 2017 if all goes according to plan. As we've heard over the past year or so, this stadium is supposed to be on another level, which is something that Dallas Cowboys owner Jerry Jones knows a bit about.
After opening the stadium called "Jerry's World" back in 2009, which is now known as AT&T Stadium, it took the sports world by storm. Now, Jones has decided to take a few trips to check out the $1.4 billion stadium being built in Atlanta.
Apparently, Jones really, really likes what he's seen thus far, even going as far as stating that this stadium has "Super Bowl written all over it."
"Well, that stadium has Super Bowl written all over it," Jones told ESPN.com following practice at the Senior Bowl. "It is nothing short of magnificent, and I'm not exaggerating. With the entire franchise, (Blank) has put his heart and soul into it. He'll do anything to win. And he hasn't spared the rod on that stadium. He has, just every step of the way, expanded the scope of it by making it just as good as good can be.

"I'm very proud to have him as an owner in the league. And I'm very proud of that stadium not only for the Atlanta fans, the Falcons fans, but also for the league. It's going to be one of our great assets. It's certainly going to be a great place to play a Super Bowl."
As McClure points out, the Falcons are looking to make their pitch for the 2019 Super Bowl, and once the stadium is officially open, it may be hard to turn it down.
Jeff Smith writes about the NFL for FOX Sports. You can find him on Twitter @JSM8ith.
---
---