National Football League
National Football League
Jenkins admitted disposing of box
Published
Oct. 15, 2013 1:00 a.m. ET

The fiancée of former football star Aaron Hernandez admitted before a grand jury that she removed a box from their home the day after Odin Lloyd was killed — a box that prosecutors believe contained the murder weapon — and tossed it into a dumpster.
But although Shayanna Jenkins admitted that Hernandez had instructed her to get rid of the box, she declined repeatedly to tell grand jurors exactly where she took it when questioned about the location of the dumpster — and, therefore, committed perjury, a prosecutor asserted Tuesday at her arraignment.
"She was asked what she did to the item that Mr. Hernandez instructed her to get rid of; she repeatedly told the grand jury that she couldn't remember, she didn't know, she'd thrown it in a dumpster, and she couldn't tell anybody where it was," Assistant District Attorney Patrick Bomberg said at Jenkins' arraignment as he argued that she should be jailed and forced to post a $5,000 bail.
But Jenkins's attorney, Janice Bassil, accused prosecutors of overly aggressive tactics and said that she testified truthfully about some details that she honestly could not recall.
"It seems to me that this is overreaching," Bassil said. "The indictment is overreaching. The statement by Mr. Bomberg is overreaching. And the request for bail is overreaching."
Superior Court Judge Thomas F. McGuire Jr. agreed, denying the prosecution's request for bail, allowing Jenkins to remain free and ordering her to appear at her next hearing Nov. 6.
Jenkins is the fifth person so far to face criminal charges in the June 17 killing of Lloyd, a semi-professional football player who was dating her sister and was an associate of Hernandez.
Hernandez, the former New England Patriots tight end, has been indicted on murder and weapons charges. Two men allegedly with him at the time of the killing, Ernest Wallace Jr., 41, and Carlos Ortiz, 27, have been indicted as accessories after the fact of murder. And Hernandez's cousin, Tanya Singleton, 37, has been indicted on a contempt charge for refusing to testify before a grand jury and for conspiracy to commit accessory after the fact of murder.
Prosecutors allege that Hernandez lured Lloyd into a car with him, Wallace and Ortiz, then drove him to a secluded area in North Attleboro, Mass., and killed him. The alleged motive: Lloyd had talked with people at a nightclub the week before with whom Hernandez had problems.
The Patriots cut Hernandez just hours after his arrest June 26.
At Tuesday's hearing, Jenkins pleaded not guilty to the perjury charge but otherwise did not speak.
In arguing for bail, Bomberg laid out a detailed account of some of Jenkins' alleged actions in the wake of Lloyd's murder – making it clear that prosecutors have zeroed in on her first conversations with police officers and with her whereabouts during a 36-minute span on the day after the killing when police suspect she secreted the murder weapon out of the mansion she shared with Hernandez and their infant daughter.
Prosecutors had previously asserted in court papers that Jenkins, 24, was not truthful with officers in their first encounter with her – and that she made "overt attempts" to get rid of evidence in the case and tried to "hinder and mislead" the investigation.
Tuesday, Bomberg focused on June 18, the day after Lloyd's bullet-riddled body was found by a jogger.
Around 1 p.m. that day, he said, Jenkins was watching television with her sister and an uncle when Hernandez called her.
"He asked her to do something that he said was important to him – to go down to the basement and remove a box that was located in the storage room in the basement and get rid of it," Bomberg said.
Video surveillance images from the couple's home show that over the next 20 minutes "Miss Jenkins was constantly in motion making efforts to get rid of this particular item."
Bomberg charged that she put the box in a black trash bag, covered it with baby clothes, and then asked to borrow her sister's car.
Previously released documents cite surveillance images that show her leaving the home in her sister's car at 1:24 p.m. that day and returning 36 minutes later.
"She told the grand jurors she didn't know where she went," Bomberg said. "She was repeatedly asked – what happened, where did she go? She said she couldn't remember … "
Even after being shown bank surveillance images that placed her at an ATM in a nearby town, he said, she said she could not remember where she'd thrown the box away.
Bomberg also took aim at her initial statements about Lloyd.
According to previously released documents, investigators first spoke with Jenkins just hours after Lloyd's body was discovered. According to the affidavit filed with Hernandez's arrest warrant, investigators noted that Jenkins described Lloyd as smoking and selling marijuana, asserting that he was often on the phone consummating drug deals. At the same time, the affidavit said, "investigators have spoken with more than two dozen individuals who knew Odin Lloyd and have not located any other witness who described Odin Lloyd as a large-scale drug dealer."
Bomberg said she changed her story before the grand jury – and suggested she had a reason to make her initial statement.
"The only rational reason she possibly have had to have said that about a man who, it's important to note, was dating her sister, and about whom purportedly she had just learned had been killed, and the body recovered in North Attleboro, was that there was some motive for her to suggest that he had engaged in untoward conduct," Bomberg said. "But in fact, that was never true."
Bomberg also said she acknowledged conversations with Hernandez on a number of other fronts – but repeatedly said she could not remember the details when she was questioned before the grand jury.
Bassil, however, portrayed Jenkins as a victim of overzealous prosecutors who honestly could not remember details of conversations, or which of several stores she might have driven to the day she tossed the box into the dumpster. As for her initial statement about Lloyd, she corrected herself before the grand jury, Bassil said, and testified that while she knew Lloyd provided marijuana to Hernandez she was mistaken to portray him as a drug dealer.
And, she said, there was much about Hernandez's business that Jenkins chose not to know.
"Their relationship in many ways had elements of what I would refer to as don't ask don't tell," Bassil said. "And it goes along the lines, frankly, with women who are involved with people who are artists, who are entertainers, who are sports figures. She could spend her life tracking him down and asking him where he was every single minute, or she could choose to say what you do on your own time, is your own time, if you didn't do this, you didn't do this – I don't need to know any more details. And that was the sum and substance of how she explained things to the district attorney."
---
---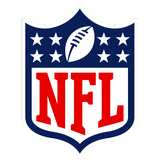 Get more from National Football League
Follow your favorites to get information about games, news and more
---