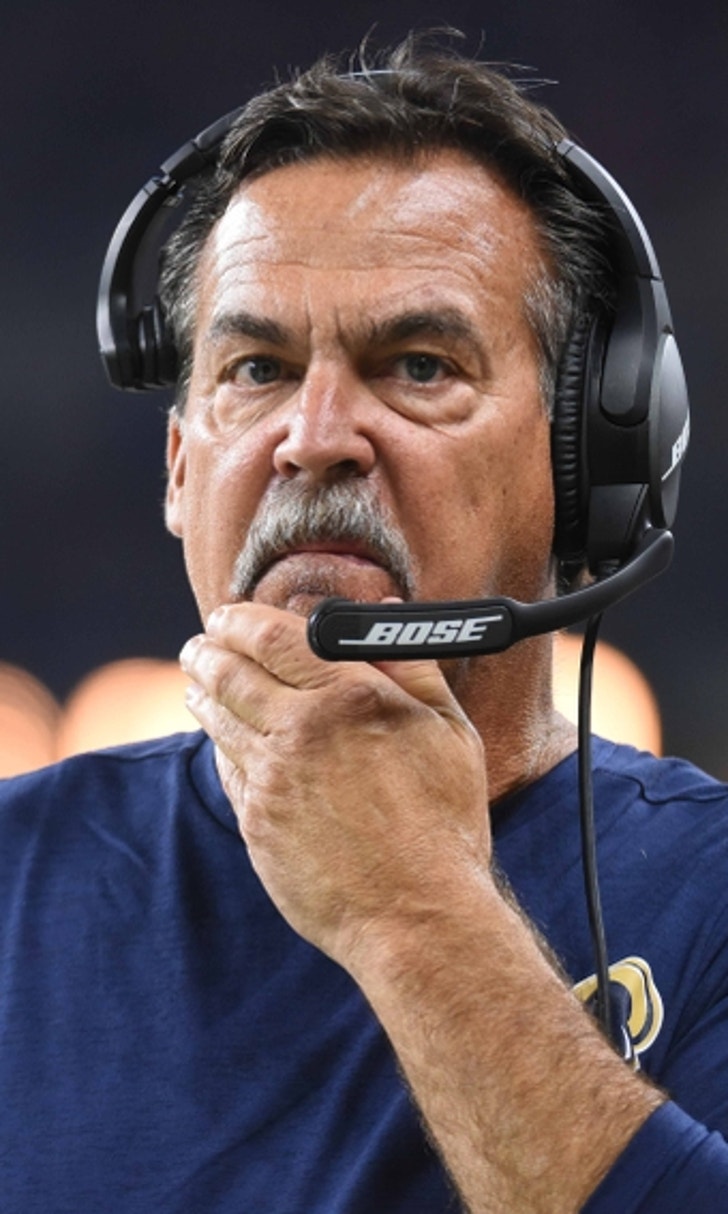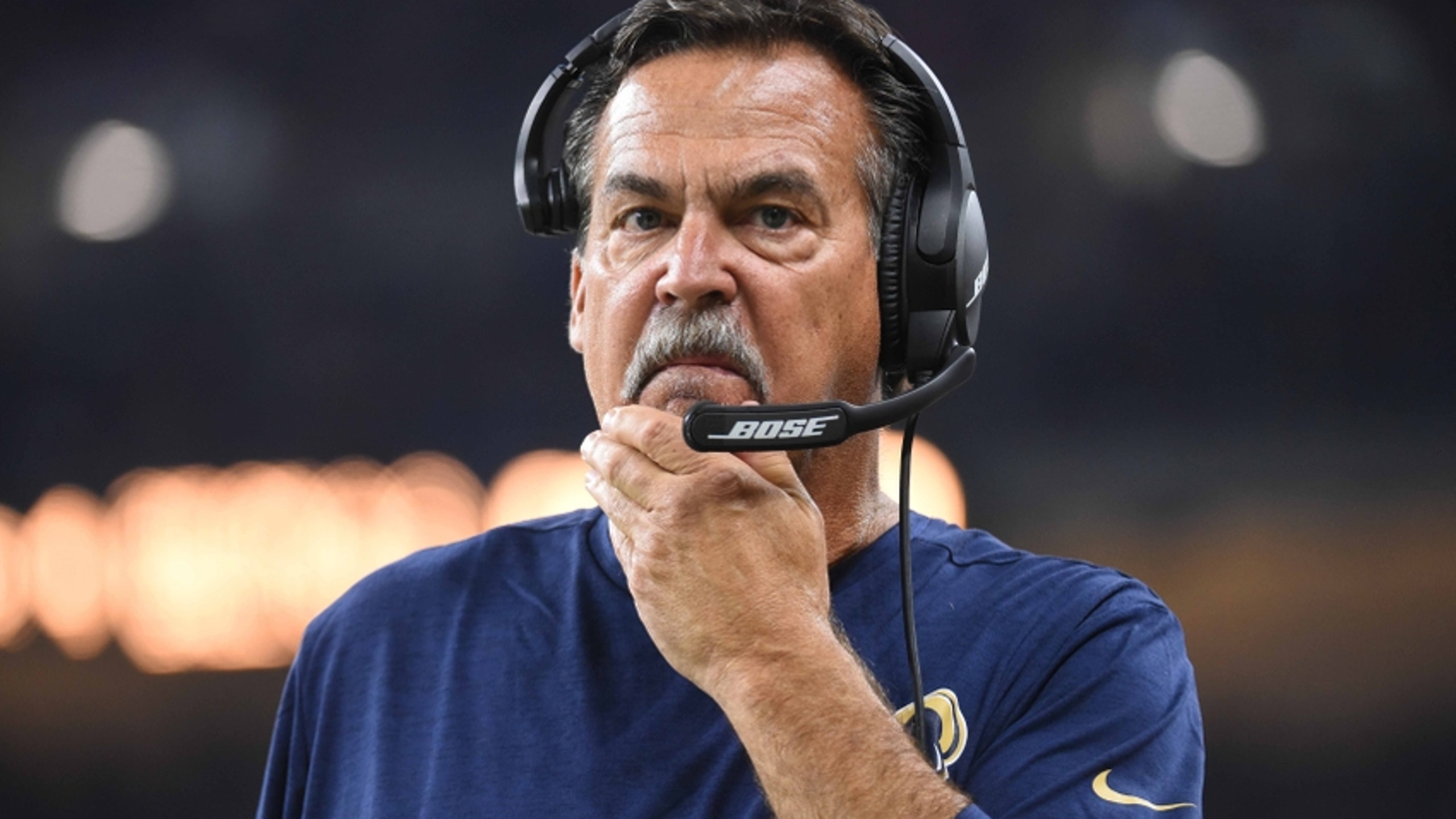 Jeff Fisher says he wants to coach against Rams in next job
BY Fansided and Jason Parker/Fansided • December 16, 2016
After being fired earlier in the week, Jeff Fisher is coming out swinging against the Los Angeles Rams in an interview with FOX Sports.
Less than two weeks after getting a contract extension from the team, Jeff Fisher found himself being shown the door by the Los Angeles Rams. Following last weekend's loss to the Atlanta Falcons that dropped the Rams to 4-9, Fisher found himself unemployed and tied for the most losses in a career by an NFL coach all-time.
Now, Fisher is coming out and sounding like a bitter man upset at his former employer. During an interview that will air Sunday on FOX, Fisher was asked what his dream scenario was for another coaching job (assuming he gets one) and he dropped this eight word gem:
"I want a chance to play the Rams."
Fisher would go on to say that he thinks the team never had him in their plans for the future, saying he was never meant to see the team play at their new Inglewood stadium set to open in the 2019 season.
I think Jeff Fisher might be forgetting the fact he went just 31-45-1 as the head coach of the Rams over the last 5 and 3/4 seasons — that might have a lot to do with the fact he was shown the door as the team is trying to attract fans now it's back in its new/old home city.
Of course, judging by the God awful way the Rams played Thursday night in their 24-3 loss to the Seattle Seahawks, it wasn't all on Fisher — maybe they just aren't a good team at all.
Fisher is going to end up getting a job somewhere else in the NFL. There will be another team that will look at what he did in Tennessee and what he had to deal with as the Rams coach and give him millions to be a 7-9 coach at best with their team.
It would be ironic if that team was the San Diego Chargers, who reportedly are looking at a move to Los Angeles and joining the Rams in that new facility.
More from FanSided
This article originally appeared on
---
---