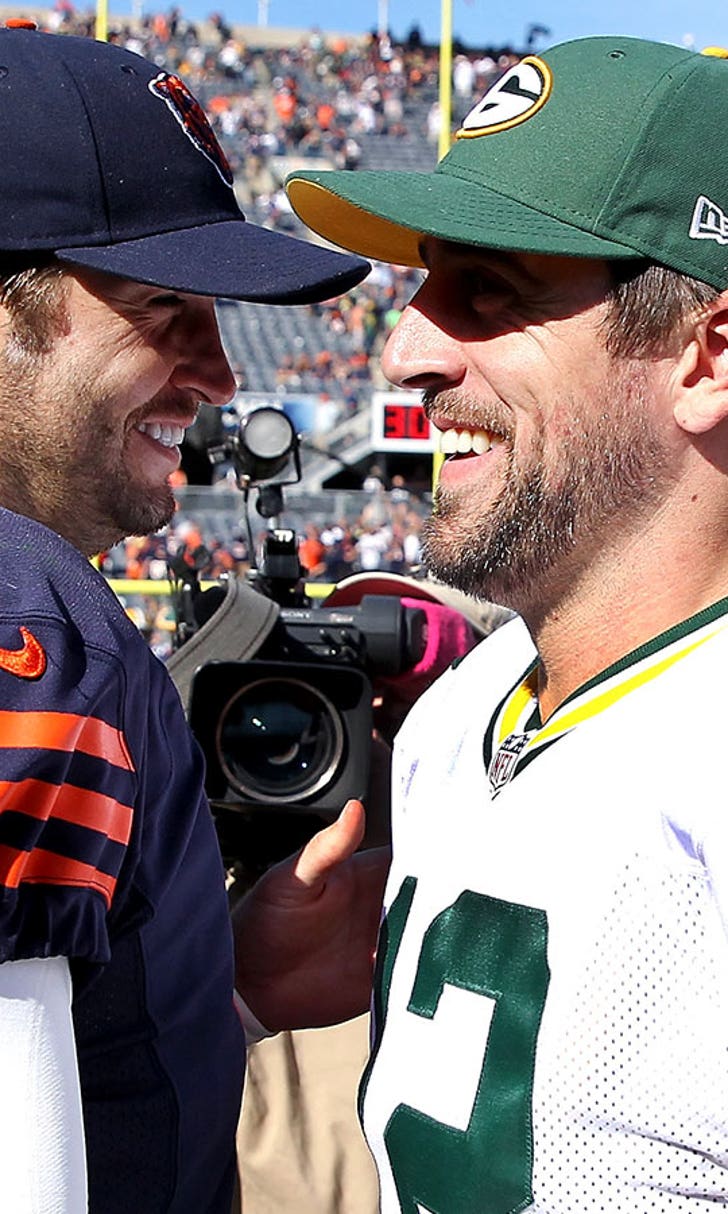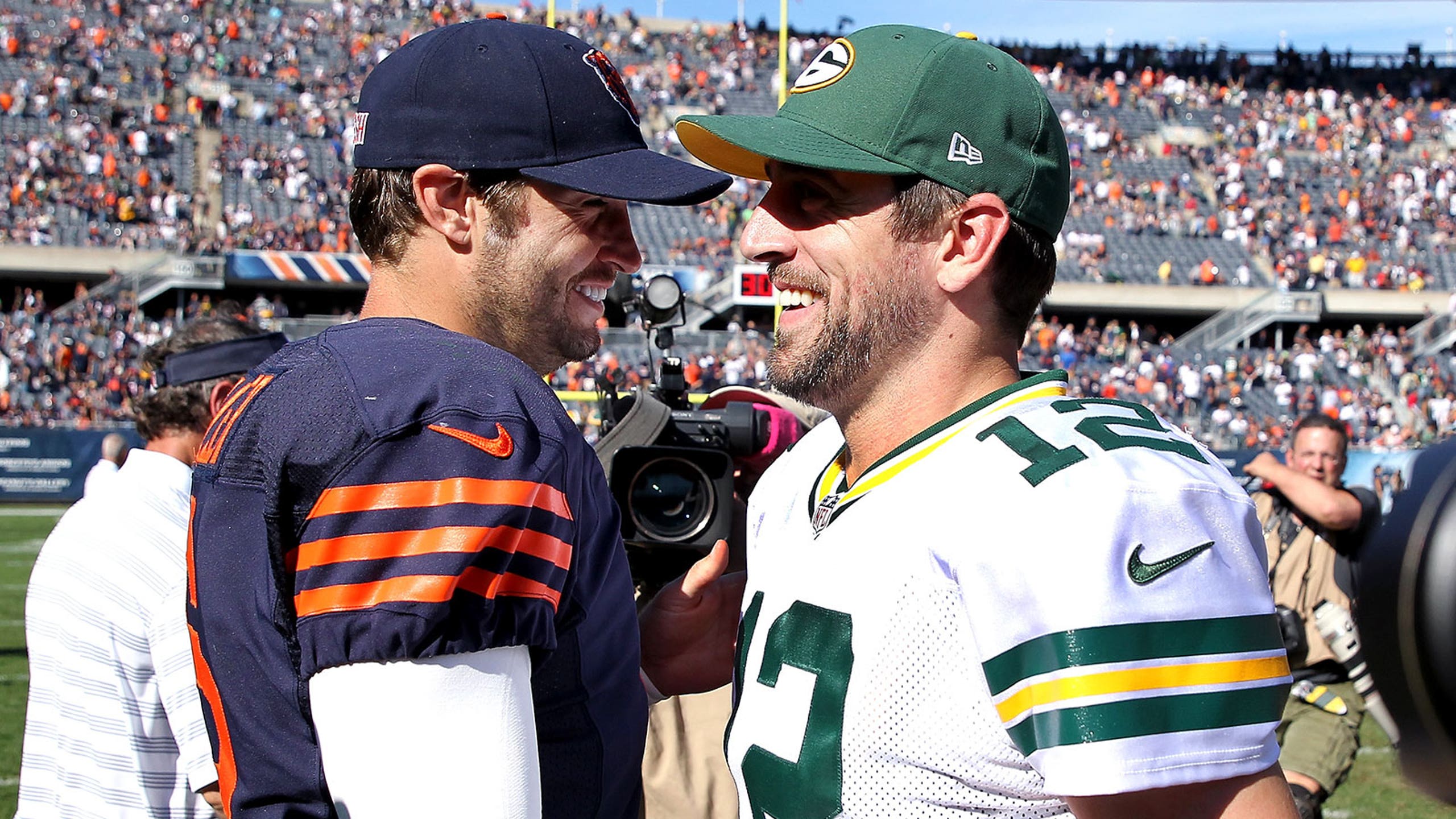 Jay Cutler has an unlikely supporter in Aaron Rodgers
BY James Parziale • December 17, 2014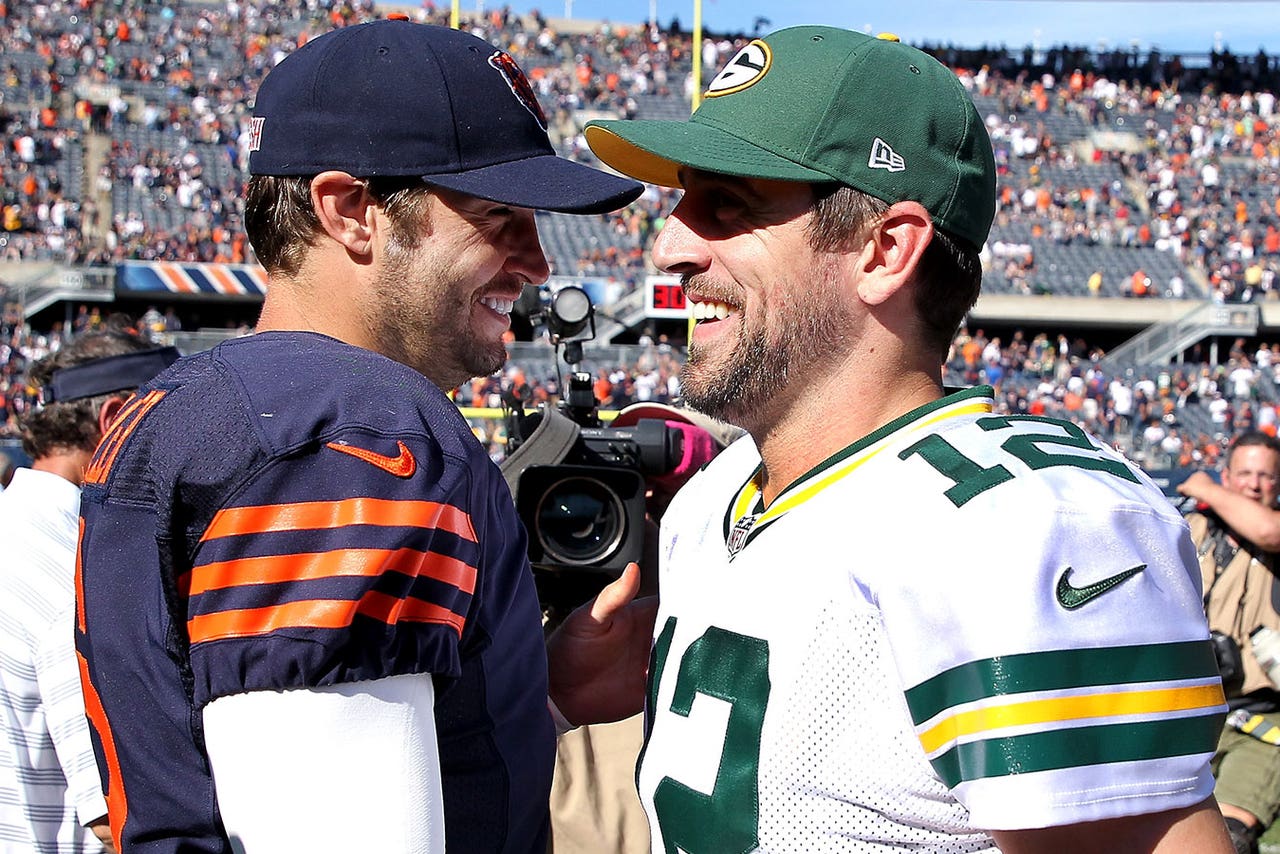 Jay Cutler doesn't have many supporters these days.
The struggling Bears quarterback is being booed by fans, ripped by assistant coaches and not playing up to his seven-year, $126 million deal. Even his buddy, wide receiver Brandon Marshall, said he'd understand if the Bears had buyer's remorse with Cutler, and the team.
Yikes. The gloves are off in Chicago, especially after offensive coordinator Aaron Kromer ripped Cutler off the record, then tearfully apologized for it.
You get the theme here. That $54M guaranteed isn't exactly going to good use in the eyes of the fans and even some coaches.
But even in this time of crisis, Cutler does have one supporter, albeit an odd one: Aaron Rodgers.
The Packers quarterback and main rival defended Cutler on Wednesday, via NFL.com:
"...I was baffled by that. And (if a coach did that to me), we'd have some problems."
"I felt for Jay that he was having to deal with that," Rodgers said. "And I was surprised that the coach came out and admitted that it was him. I think, in general, unnamed sources are pretty gutless. But then he comes out and admits it was him. I don't think he deserves any credit for that, but it was interesting that he did."
The Packers have beaten the Bears twice this season, and while Rodgers is an MVP candidate, Cutler's future with his team is cloudy. Still, Rodgers understands the nature of the position.
"I think anybody that plays the position, you can't help but empathize with Jay for that situation," he said.
---
---