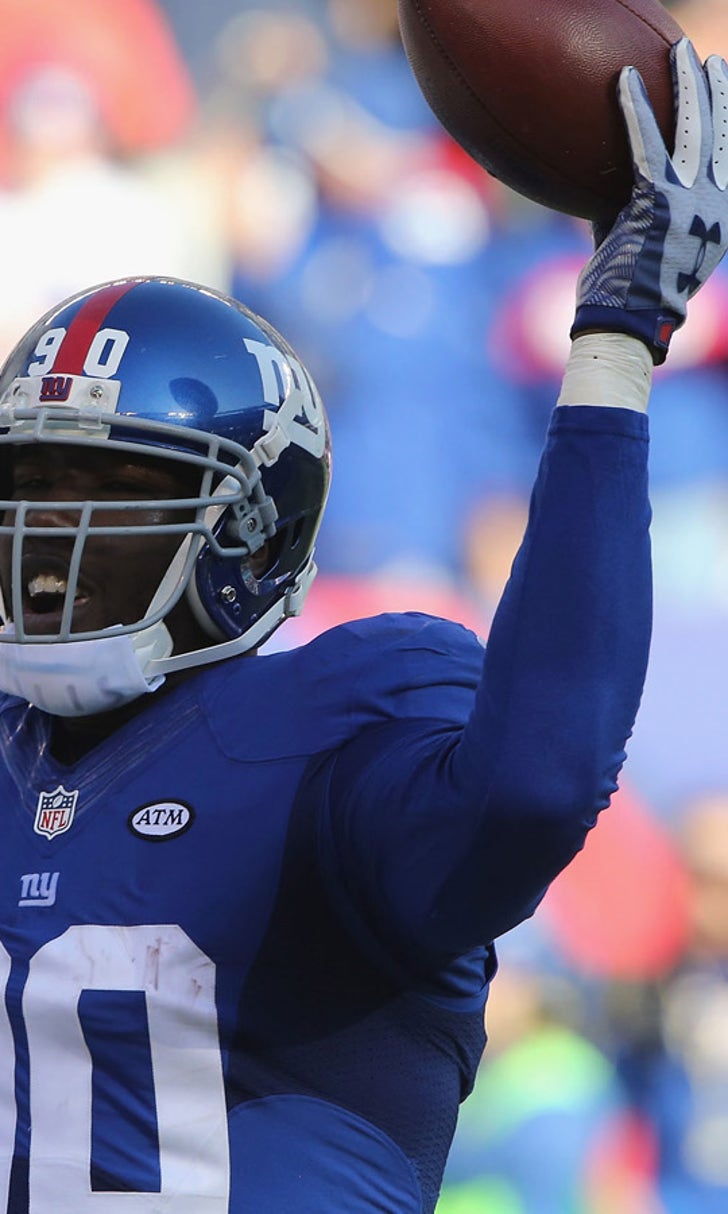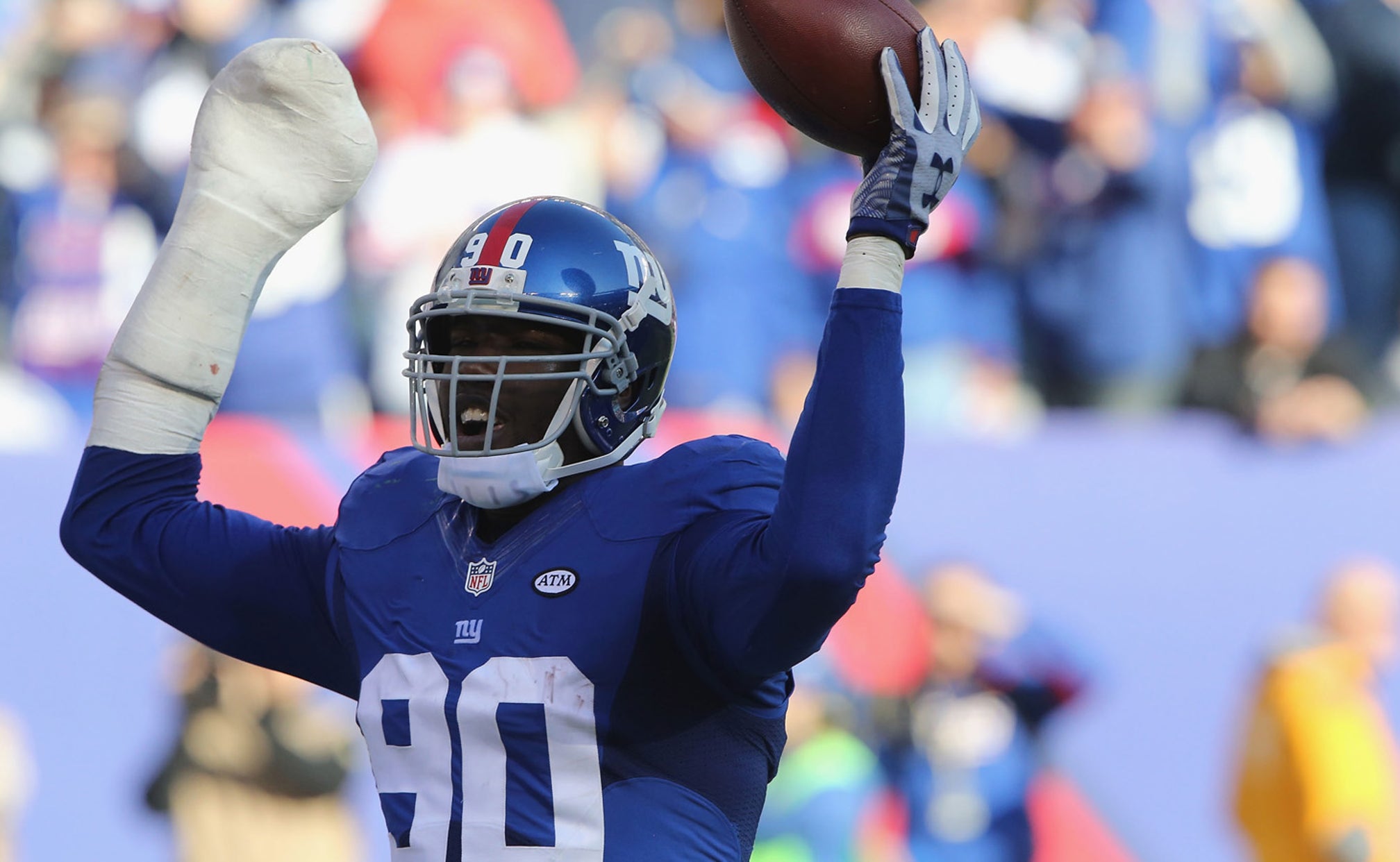 Jason Pierre-Paul proves he can grip a football again with his injured hand
BY foxsports • May 26, 2016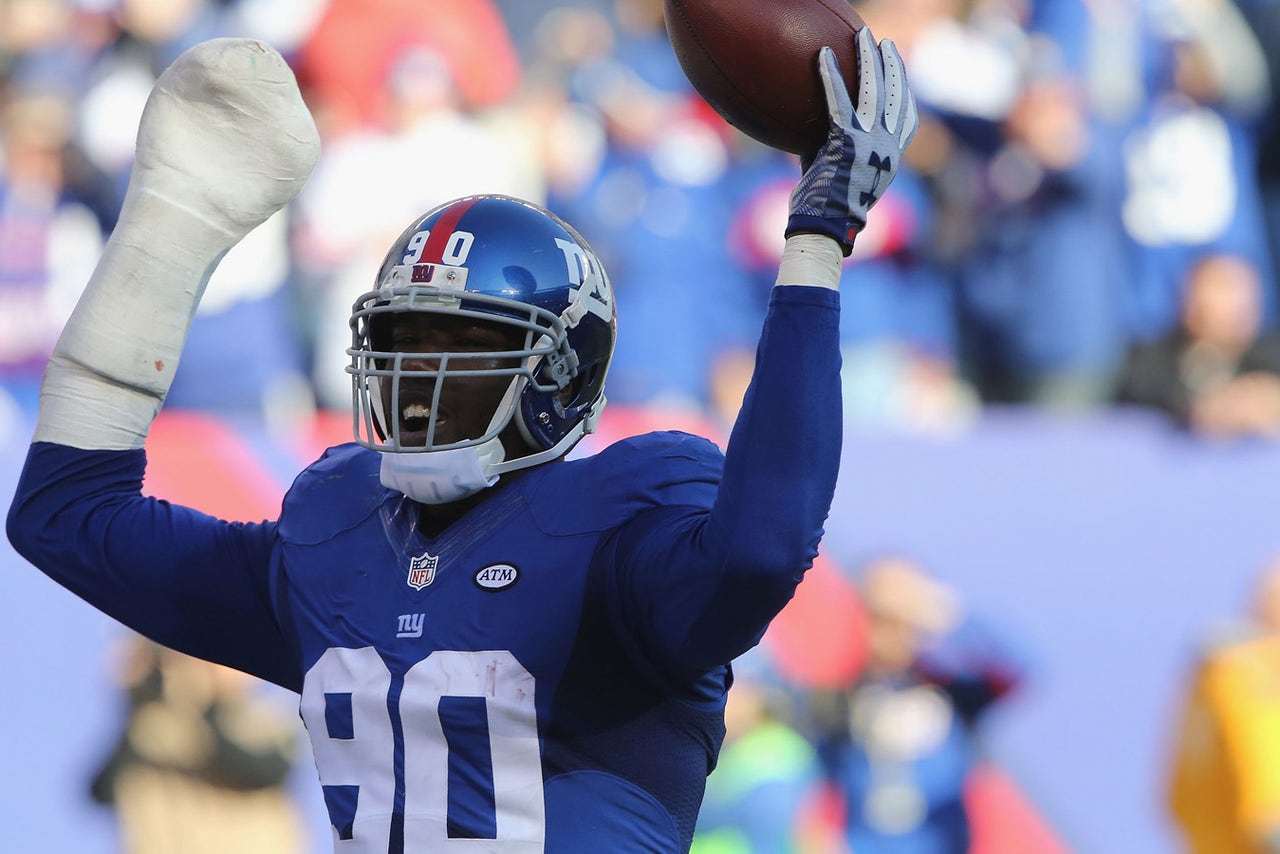 Jason Pierre-Paul's hand was badly mangled in a fireworks accident last July 4, but despite losing his right index finger as well as parts of his thumb and middle finger, Pierre-Paul proved he can grip a football again in a video he posted to Instagram Thursday.
Pierre-Paul's pride was evident in the caption "Still got that grip tho."
The New York Giants' defensive end was able to return to the football field in Week 9 of the 2015 season, although he had to play with his right hand wrapped so heavily in bandages that it was virtually a club. He had more surgery done this offseason to help improve function in his hand. Per his Instagram video, it looks like Pierre-Paul might now play with just a glove instead of a club of bandages.
That improvement will surely help him become more effective this season for the Giants, who went 2-6 after his return last season.
---
---