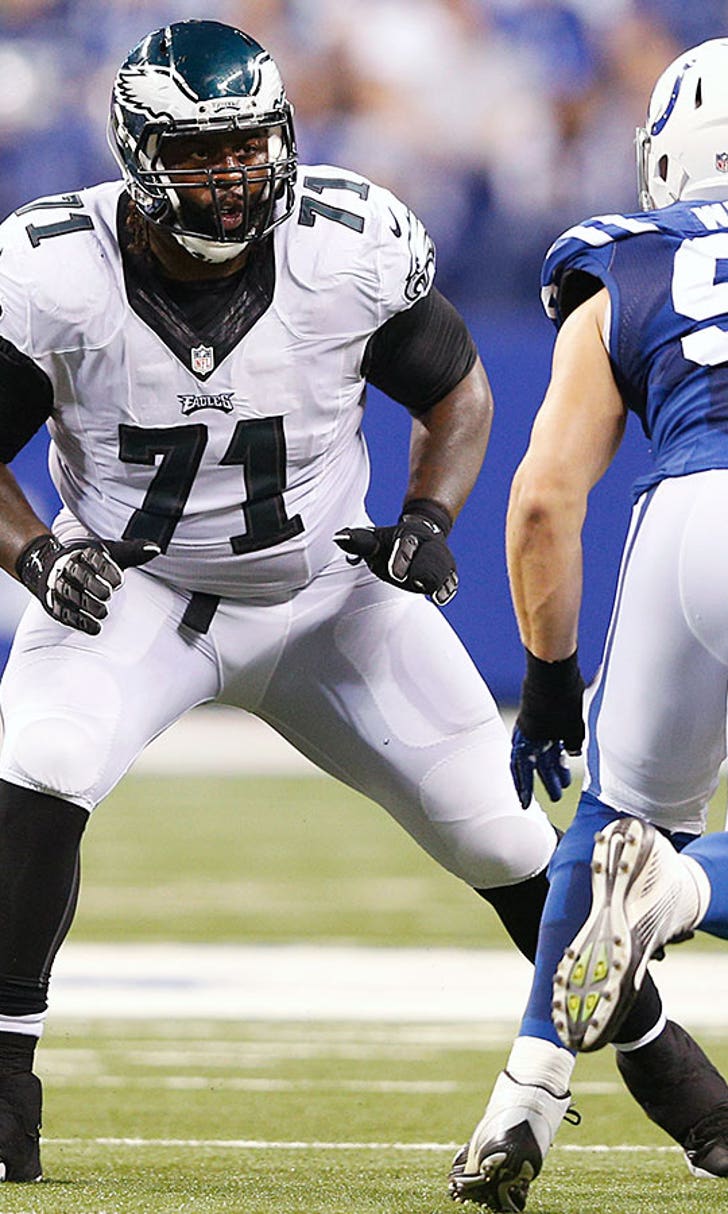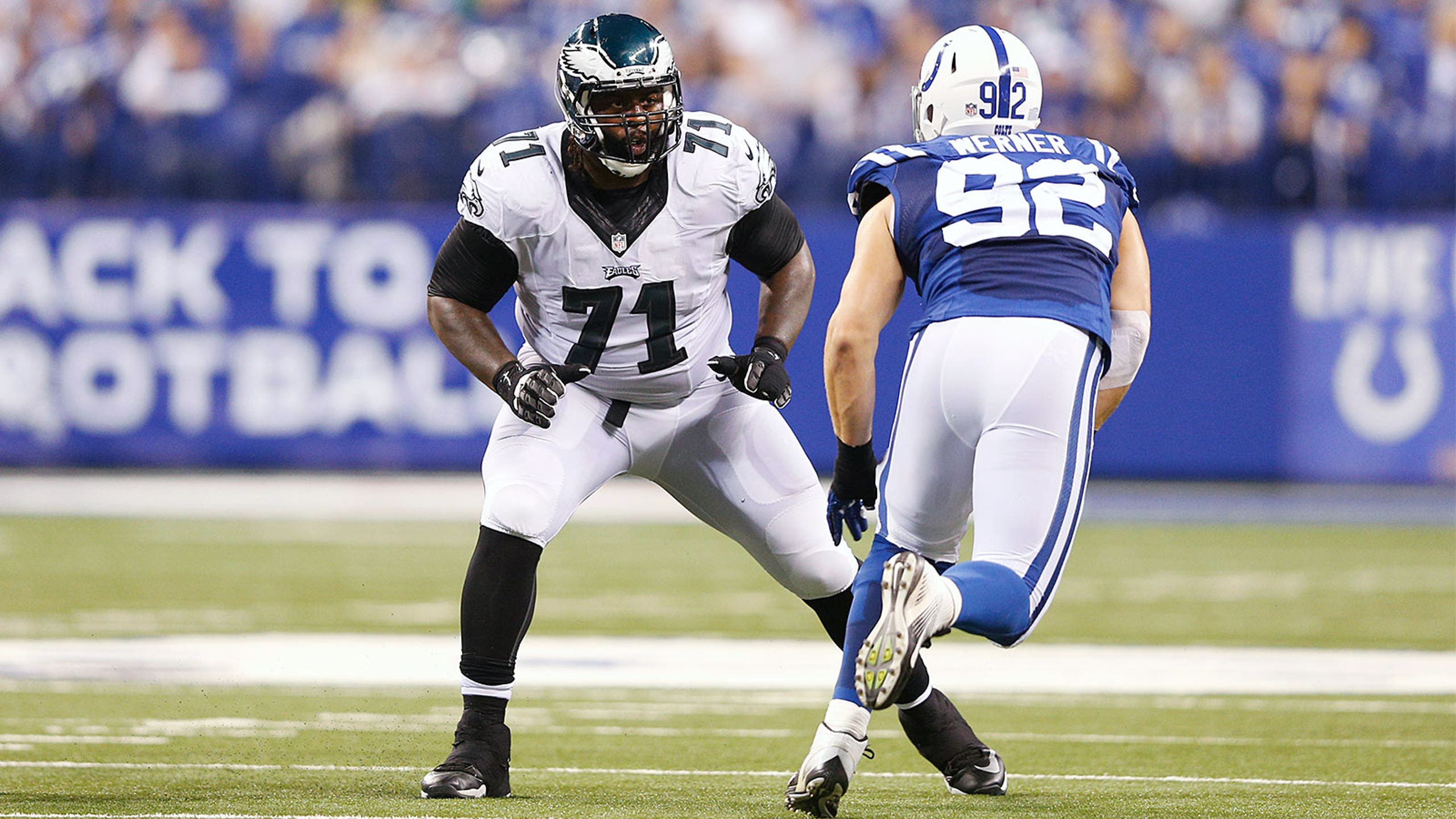 Jason Peters wants Jerry Jones to understand how much he hates the Cowboys
BY foxsports • June 15, 2015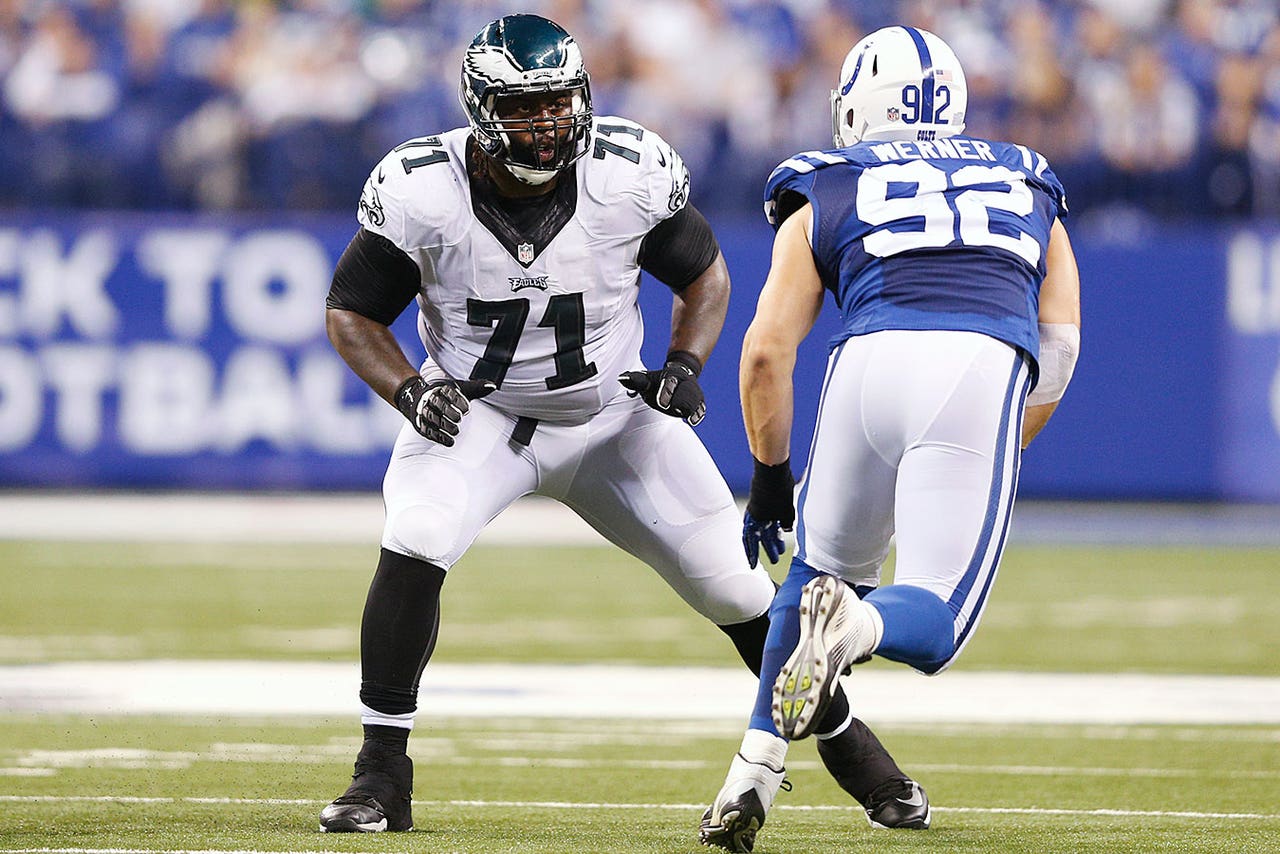 Left tackle Jason Peters has been a member of the Philadelphia Eagles for five seasons now, but the Texas native can't seem to shake his ties to the Dallas Cowboys. Peters was born in Queens City, Texas, and he is a part of an all-Cowboys fans family. When the Cowboys took on the Packers in the Divisional Playoff Round in 2014, Peters found himself in a family room down in Texas rooting against the Cowboys--the rest of his family ignored his rooting interests. Peters has had conversations with Cowboys owner Jerry Jones before, and he wants Jones to understand a message he hopes to convey--he hates the Cowboys.
"I don't think he does," Peters said when asked if Jones understands his stance on the team, per Philly. "He should. When we play on Sunday, I'm not trying to be nice to him."
Peters was asked about his comments from earlier this month. To recap, Peters said that the Cowboys' offensive line was simply overhyped and not as strong as the Eagles' line. When given another opportunity, he didn't back off his claim.
"They're the Cowboys," Peters said. "Everything they do is pumped up. It's America's Team. Everything they do is overemphasized. When Shady [LeSean McCoy] was the leading rusher, they weren't saying we were the best offensive line. Don't get me wrong, they're a good, solid offensive line. But guy for guy, they can't touch us."
For the forseeable future, Peters will remain at a disadvantage when watching football with his family if the Cowboys are on the screen.
"All my family is Cowboys fans. They're always rooting for them and I'm the only one rooting against them."
After the Eagles released all-pro left guard Evan Mathis last week, most would disagree with Peters' assessment of the two offensive lines. However, it would be difficult to argue that Peters is not the single best lineman in the group of the 10 total starters between the two teams. Peters finished as Pro Football Focus' top rated offensive lineman in 2014. He allowed just four sacks all season, and he was dominant as a blocker in the running game.
(h/t Philly)
Photo Credit: Joe Robbins/Getty Images
---
---