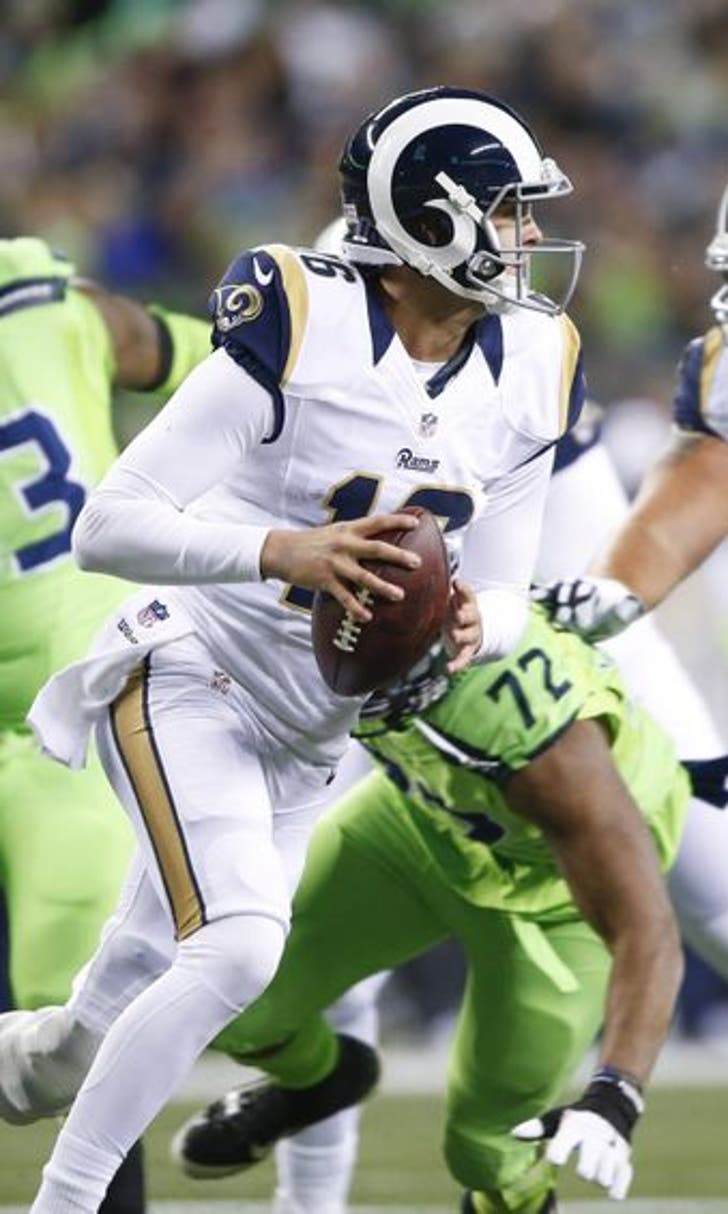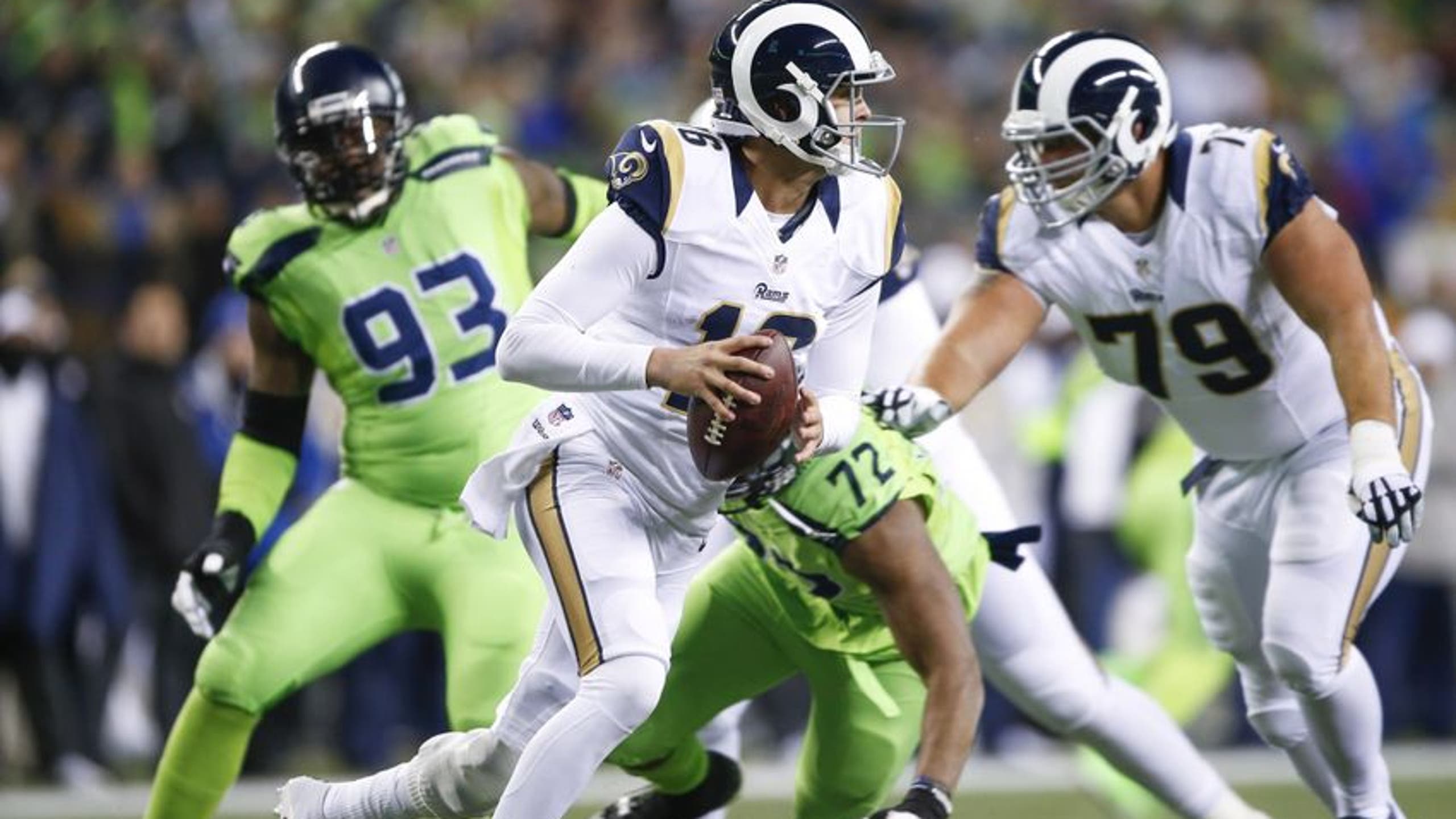 Jared Goff in concussion protocol after hard hit from Richard Sherman
BY Kerouac Smith • December 16, 2016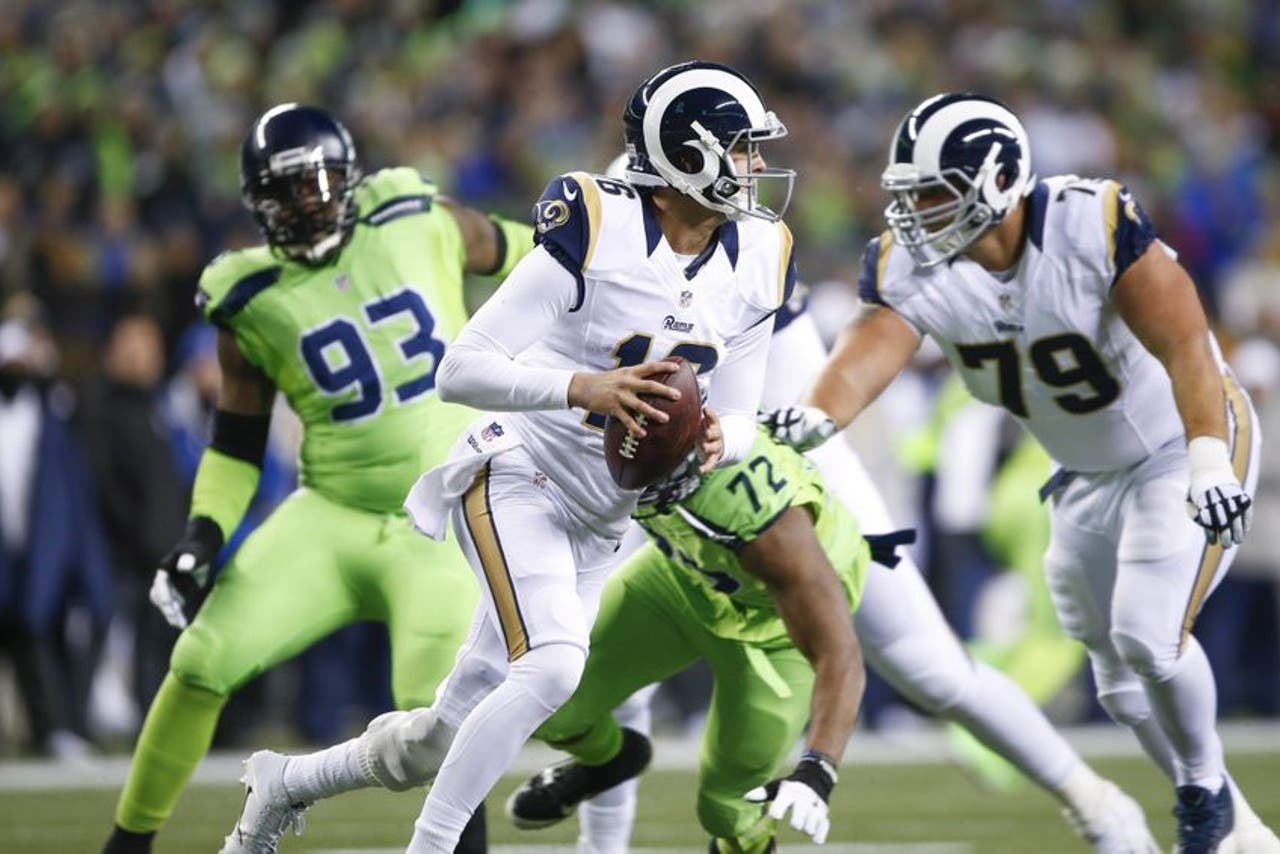 Los Angeles Rams QB Jared Goff was knocked out of Thursday night's game and into the concussion protocol after a brutal hit from Seattle Seahawks corner Richard Sherman in the fourth quarter.

With the Rams trailing 24-3, Goff, the No. 1 overall pick in the 2016 NFL Draft, rolled out and scrambled toward the sideline, but instead of heading safely out of bounds, he set his sights for the end zone.

Sherman took exception to the rookie's brash move and made a beeline for him, leveling Goff at the 3-yard line and sending the ball flying.

https://twitter.com/RyanDivish/status/809632624662585344

Sherman said Goff showed "a little disrespect in his running style, he was acting like he was getting a freebie to the end zone," on the NFL Network's postgame show.

Interim Rams head coach Jim Fassel said Goff was in the concussion protocol and weighed in on the play afterward.

"He will be OK but it's probably not going to happen again. He seemed OK, but he's maybe tough enough to disguise (his condition)."


---
---