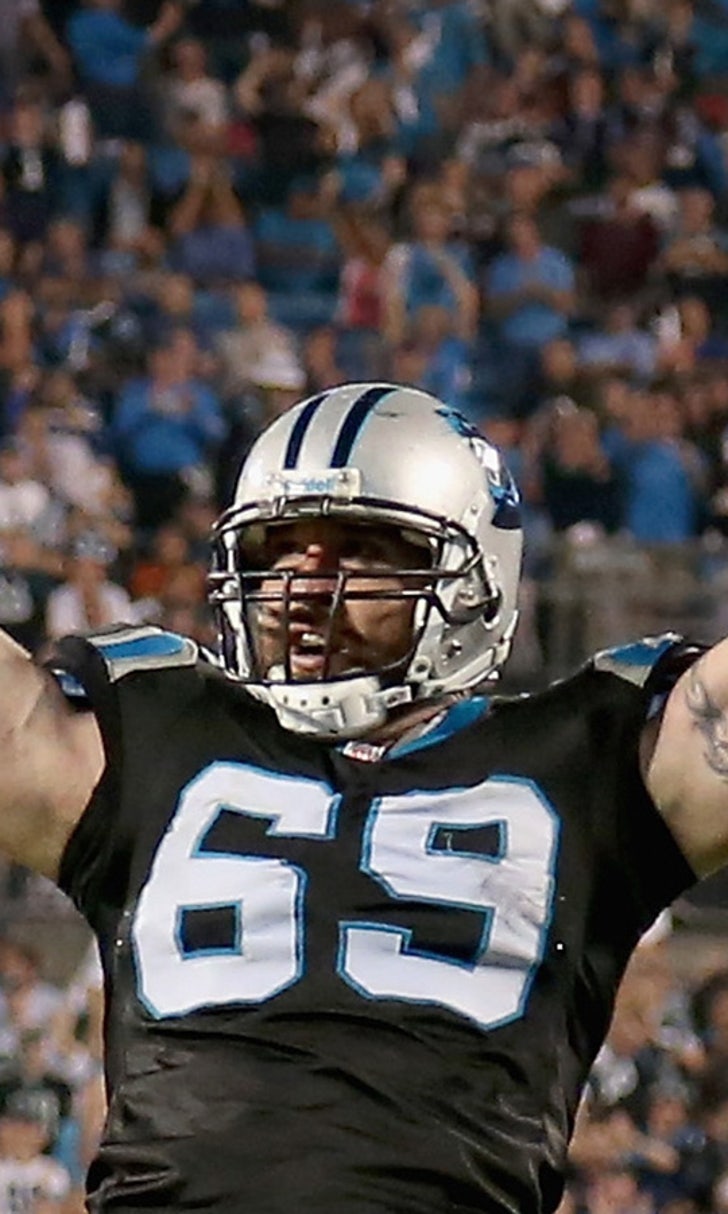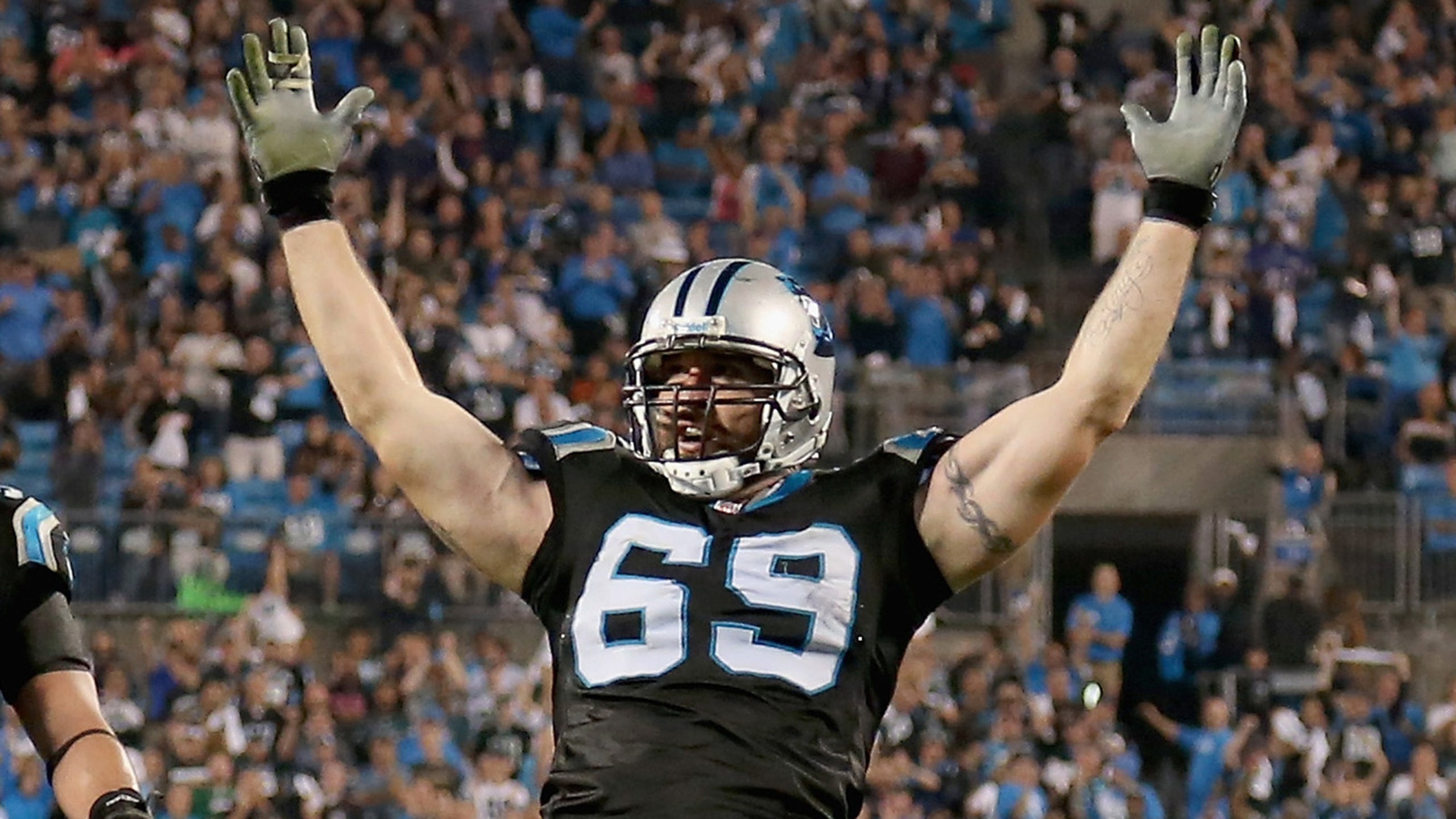 Jared Allen, Charles Johnson ready to end their sack droughts
BY foxsports • January 14, 2016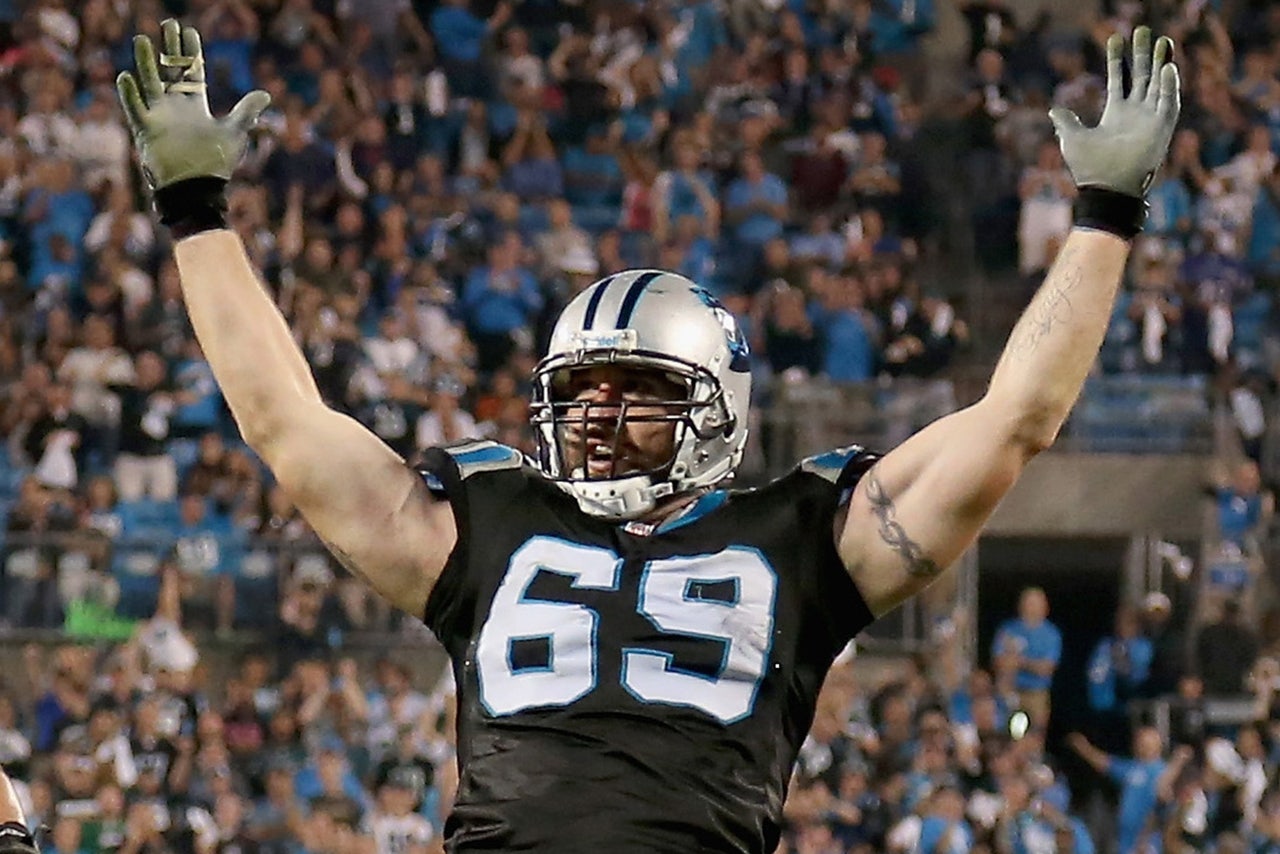 For the defensive ends of the Carolina Panthers, they haven't exactly had a sack party over the past month or two. It's actually been just the opposite.
Both Jared Allen and Charles Johnson are in the midst of a cold spell in terms of sacks. For Allen, he hasn't managed to bring down a quarterback since the first week of November, while Johnson hasn't had one since returning from short-term injured reserve.
Fortunately, neither player is focused on that, and instead are feeling confident heading into the postseason.
Via Joseph Person of The Charlotte Observer:
"It's playoffs now. The regular season's the regular season," Allen said. "Yeah, I wish I had 20 (sacks) again, 22. It didn't happen. I never make excuses. I'm just going to work.

"Now the whole slate's clear and whatever I've got to do to help our team win, that's all I care about."

"I feel like I'm close to exploding," Johnson said Wednesday.
Obviously the Panthers are hoping both players are able to break out in a big way and do what many teams have struggled to do in recent weeks, bring down Russell Wilson.
Jeff Smith writes about the NFL for FOX Sports. You can find him on Twitter @JSM8ith.
---
---