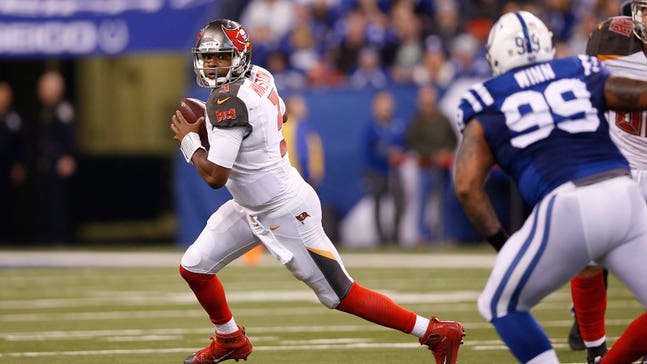 Jameis Winston: 'The season is not over, we've got to keep playing'
Published
Dec. 1, 2015 1:38 a.m. ET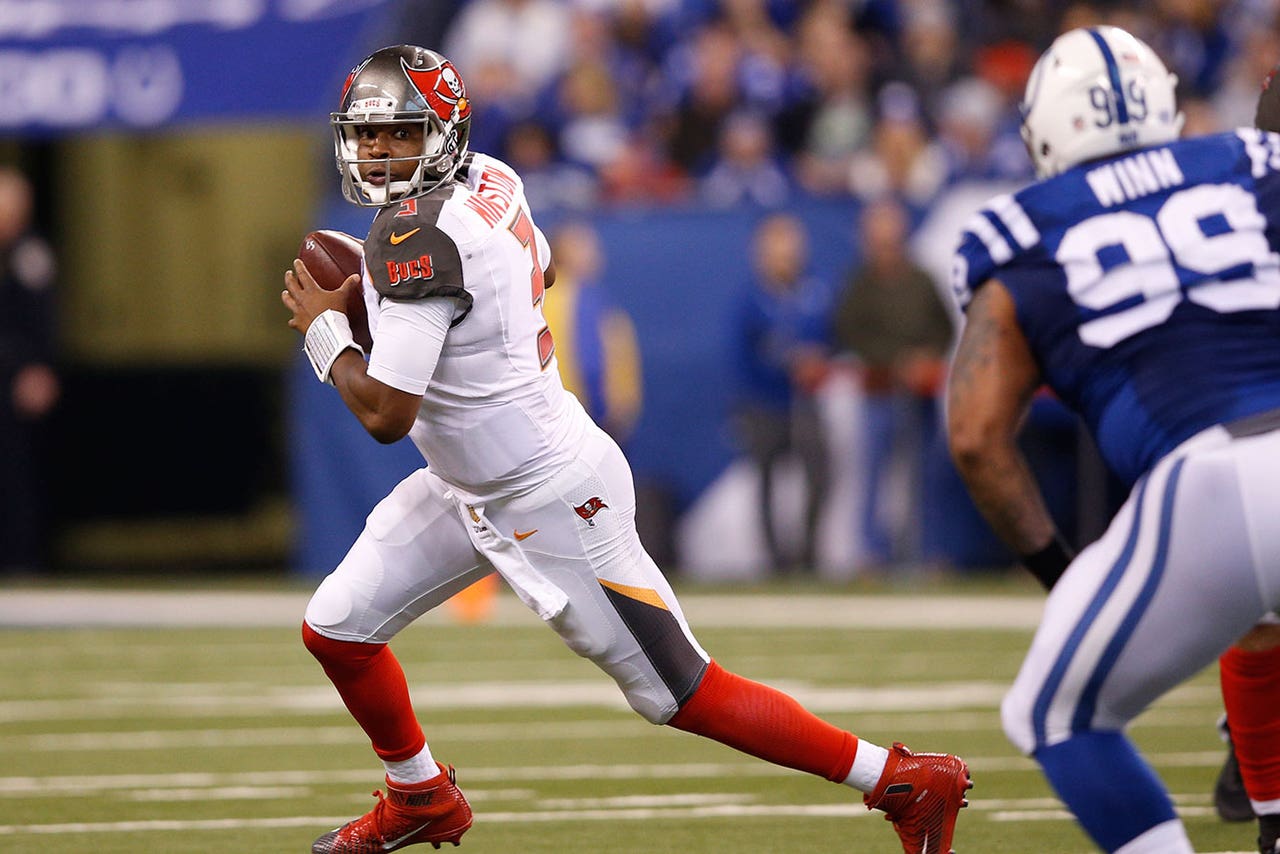 The Tampa Bay Buccaneers want to get back into the postseason, that goes without saying at this point. What is worth noting, is that no one in the locker room seems to think that this team is out of it, not by a long shot.
When speaking after 25-12 loss to the Indianapolis Colts in Week 12, Mark Montieth of ESPN reports that head coach Lovie Smith believes this team will come back strong against the Atlanta Falcons.
"Today we didn't play well, but everything we have, all of our goals, are still in front of us," head coach Lovie Smith told ESPN. "There's no room for error now with six losses, but we are going to come back against Atlanta and [this loss] is going to be a distant memory for us."
Then came the newest leader of the Buccaneers, Jameis Winston. As for his comments, he just wants his teammates to understand that this season is far from over.
"When I talk to the guys, I can't stress enough, we have been here before," said rookie Jameis Winston. "The season is not over. We've got to keep playing."
Obviously, when speaking about "before" Winston is talking about other moments during the 2015 season. Regardless, he's ready to help lead Tampa Bay back to the promised land, but the question is, can they grab a Wild Card spot this season?
---
---