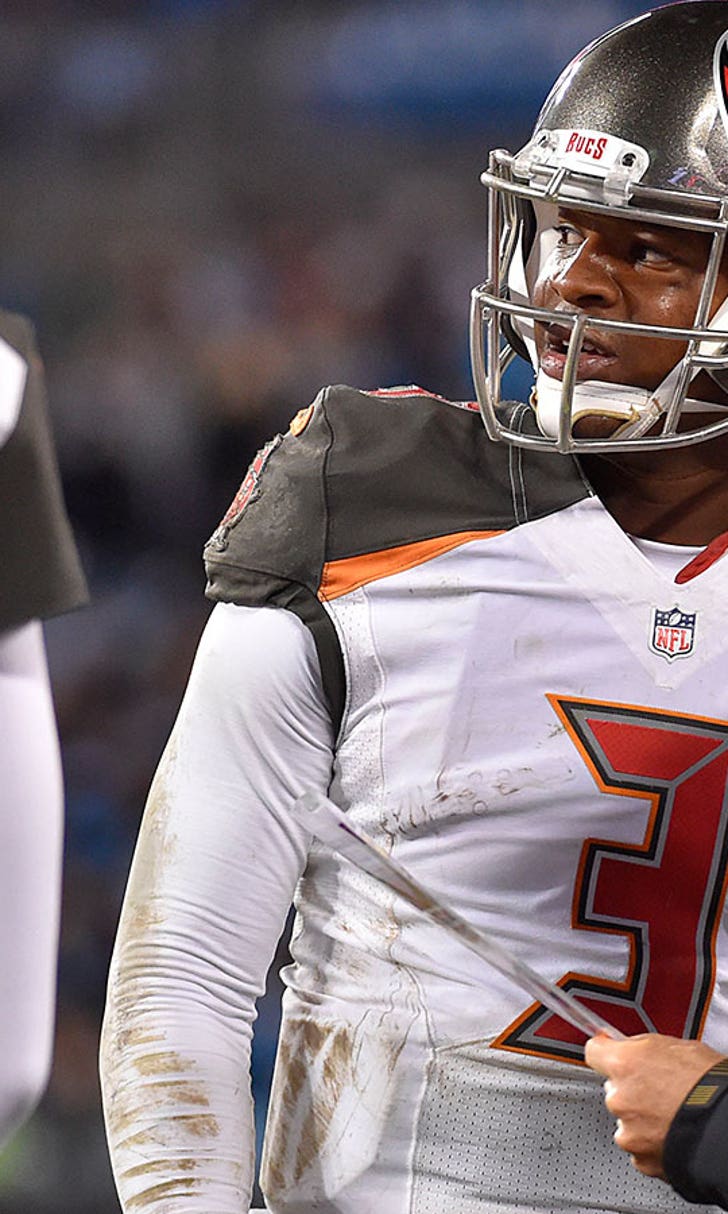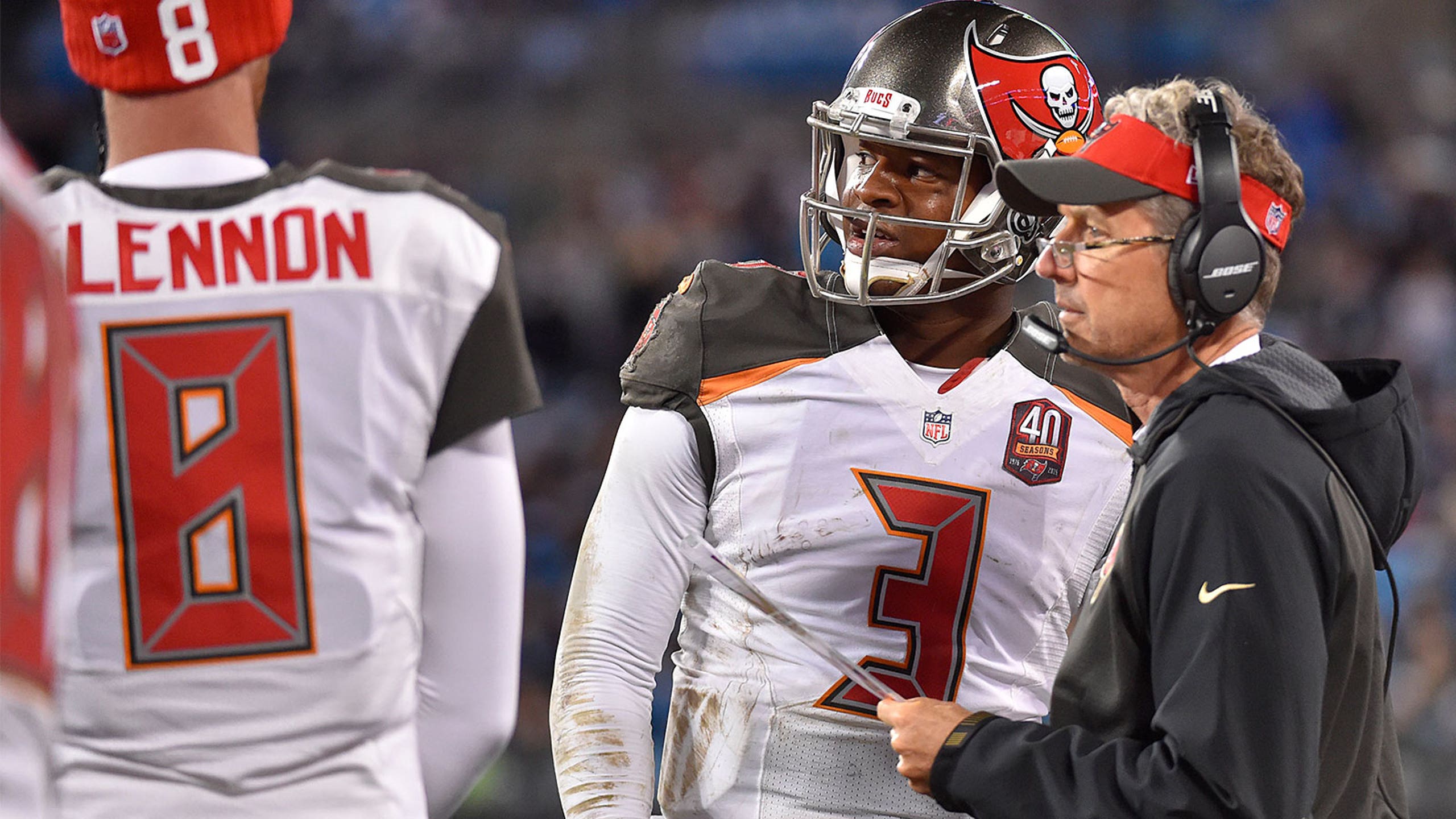 Jameis Winston on personal achievements: 'I just want to win'
BY foxsports • January 4, 2016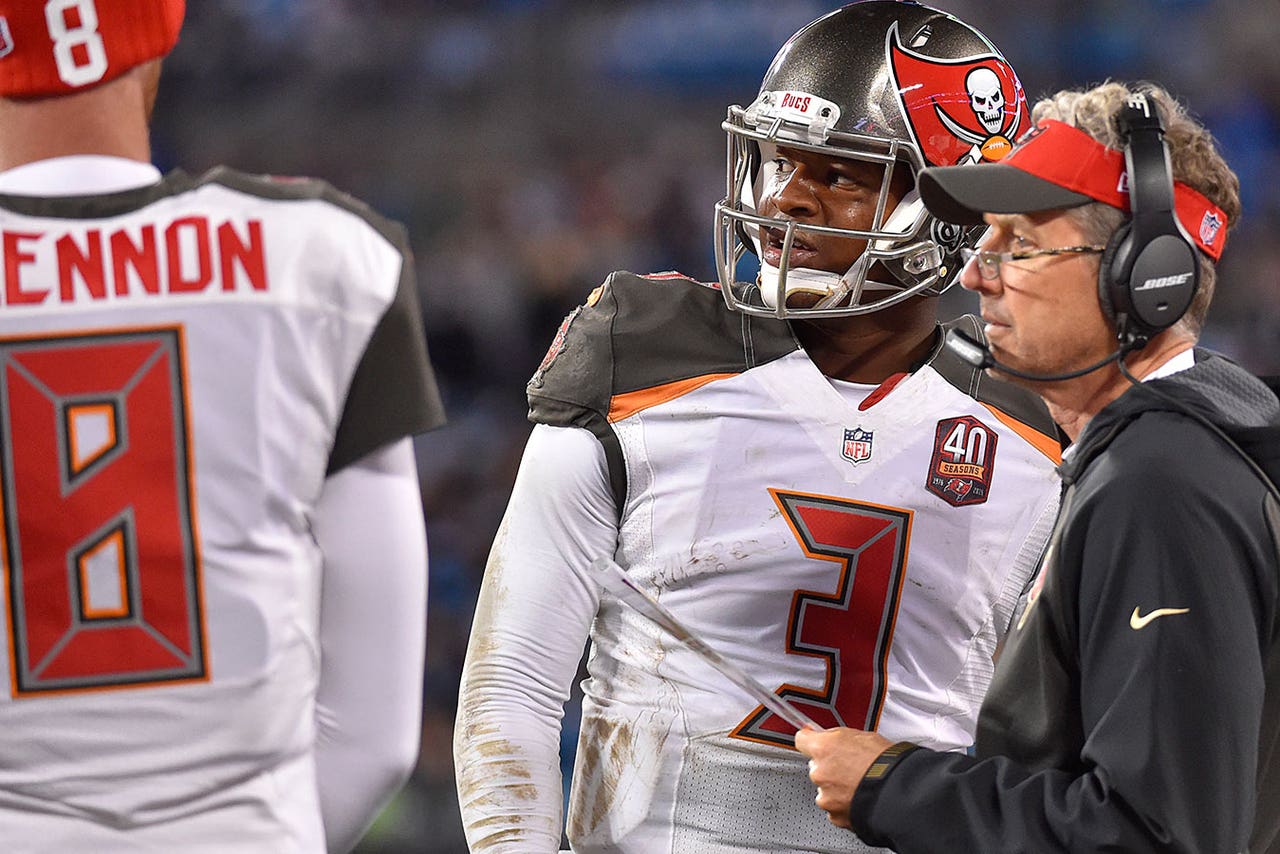 The Tampa Bay Buccaneers didn't wrap up the 2015 season on a high note, going 0-4 down the home stretch. While there were many players who were likely frustrated with the finish that left them 6-10 and in last place in the NFC South, no one sounded more frustrated than rookie quarterback Jameis Winston.
When speaking after Tampa Bay's 38-10 loss to the Carolina Panthers, Winston had pretty much no interest in talking about anything relating to himself, including the fact that he threw for 4,000-plus yards.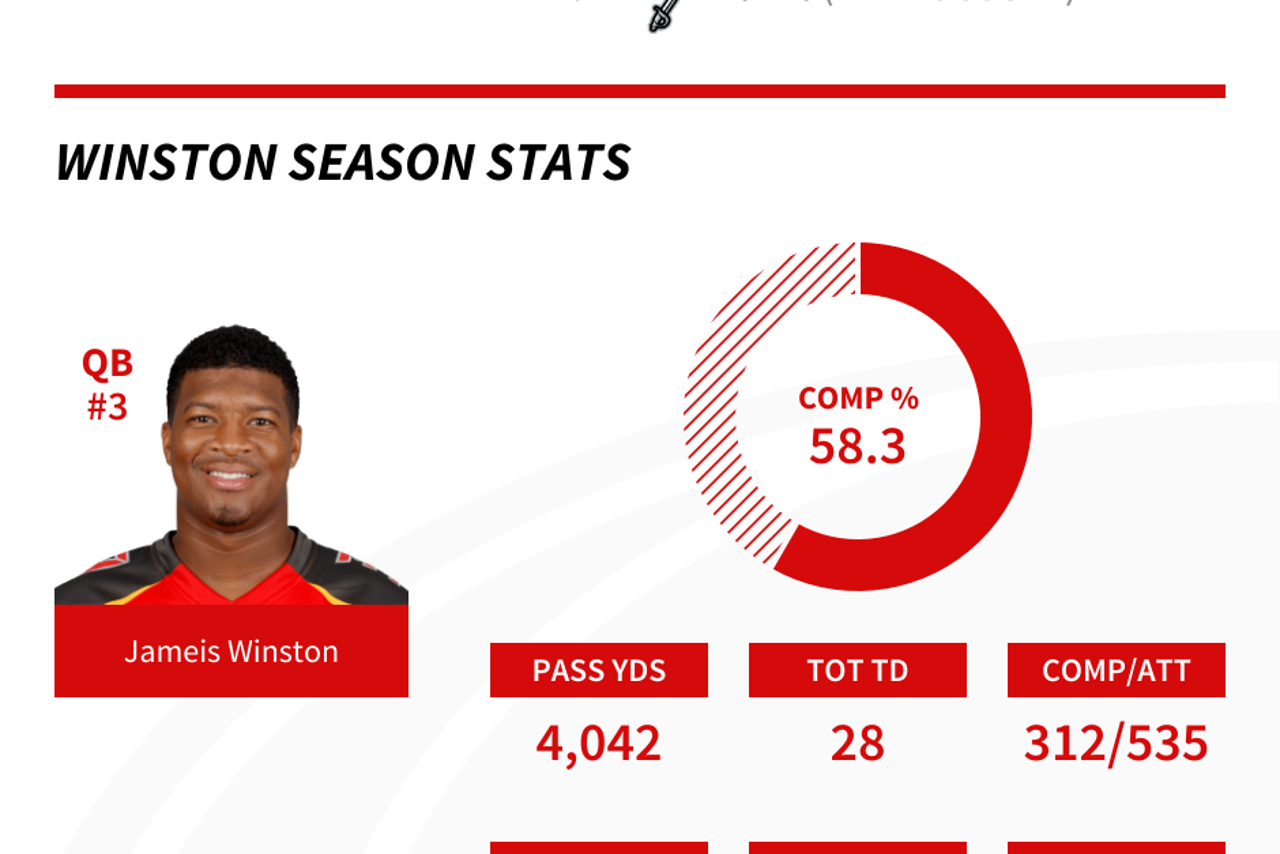 Via Scott Smith of Buccaneers.com:
It's not a huge surprise to see Winston shift the attention away from his own personal accolades and on to how the team is doing on the field. Since the day Winston showed up in Tampa Bay, he's made it known that his focus is on winning, and nothing outside of that.
The good news for Buccaneers fans is that they've found their franchise quarterback, as well as a true locker room leader.
---
---