National Football League
National Football League
Jaguars rookie Myles Jack gets 1st taste of heat, humidity
Updated
Mar. 4, 2020 2:22 p.m. ET

JACKSONVILLE, Fla. (AP) Forget the playbook or the practice tempo. Jacksonville Jaguars rookie linebacker Myles Jack learned quickly Tuesday that the most important thing for him right now is getting acclimated to Florida's sweltering heat and humidity.
Jack practiced with the team for the first time since being the 36th overall pick in the NFL draft. It was a draining experience - literally.
Jack was completely soaked in sweat after just a few minutes on the field. It got so uncomfortable - the heat index was 102 degrees - that he pulled off his No. 44 jersey and removed his long-sleeved undershirt.
''I was trying to be like the other linebackers, and I learned you have to work your way up to that,'' he said. ''I learned as soon as I came on the field. I took the sleeves off. I'm going to be a sleeveless guy so I can get acclimated.''
All eyes were on Jack as the Jaguars opened their mandatory, three-day minicamp Tuesday. General manager Dave Caldwell traded up two posts to grab the former UCLA linebacker after he slipped to the second round because of uncertainty about his right knee.
Jack tore the meniscus in his knee on Sept. 23 and missed the remainder of his junior season. He left school in early October to rehab in Phoenix. The Jaguars checked his knee three times and felt comfortable enough to make a move for him when he starting falling.
His knee held up just fine during the two-hour practice Tuesday. His conditioning was another story.
''It was fun. I had a blast. I definitely need to get in shape and just get more reps, but it was fun playing football again,'' Jack said. ''I really enjoyed it. I definitely made a lot of mistakes and I will learn from it, but it was good being with the team and just getting acclimated.''
Jack attended Jacksonville's rookie orientation in early May - players did little on-field work - but NFL rules regarding college graduations prevented Jack from practicing with the Jaguars during the 10 organized team activities that were spread over the previous three weeks.
So he clearly is behind, at least for now.
''There's nothing like a real, live rep,'' linebackers coach Robert Saleh said. ''It's one thing to be in the meeting room and think about your call as we went through it and as we quizzed them, but when you've got 10 seconds to get the call in, set the formation, make a check, identify the formation that you're dealing with, get aligned and the whole process that they go through - that's hard. That's hard in a 10-second period, and the only way you can get used to it is through real, live reps.''
Jack spent the past month working out in Arizona. Before that, he was in California. It was warm in both places, but there was little, if any, humidity.
''It's no comparison,'' Jack said. ''This is something different. This humidity is something else.''
Jack will remain in Jacksonville after the minicamp, working out at the facility through the summer, so he should be fine by the time training camp begins in late July.
In the meantime, he has a lot of catching up to do - mostly from a conditioning standpoint.
''A lot of people don't understand that Florida heat is serious, but you've just got to get in it,'' fellow linebacker Telvin Smith said. ''Everything just takes time. Playing on the field, making plays takes time and adjusting takes time, so he'll be fine.''
---
AP NFL website: www.pro32.ap.org and www.twitter.com/AP-NFL
---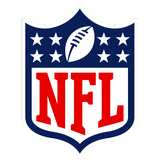 Get more from National Football League
Follow your favorites to get information about games, news and more
---