National Football League
National Football League
Jaguars passing on the rush with rookie QB Bortles
Published
Aug. 13, 2014 10:13 a.m. ET

JACKSONVILLE -- Usually, the first quarterback taken in the draft is the one who receives the most preseason attention.
Not this year.
That distinction goes to Cleveland's Johnny Manziel for both his on- and off-field celebrity.
It's also something that Blake Bortles isn't complaining about.
"I guess Johnny's taken all the heat," Bortles said with a wide grin on his face.
Bortles, though, is quickly re-entering the spotlight – for the right reasons.
A strong debut in Jacksonville's preseason opener against Tampa Bay has raised speculation about just how long incumbent Chad Henne will be able to stave off the No. 3 overall pick in 2014 from claiming the starting spot. Henne himself admits that Bortles "is the future. I understand that."
But the future is just that – the future. When asked Monday whether the first-string spot is open or Henne will be the one under center entering the regular-season opener at Philadelphia, Jaguars head coach Gus Bradley told me, "It's still Chad Henne."
"Chad has done a nice job," Bradley continued. "I know that Chad has a body of work that he can really rely on. We've seen really good progress as far as his mentality and mindset from OTAs. We think that coupled with his experience and the way he's performed to this point really puts him in that position.
"Blake has done some good things, but he's missing kind of that body of work. We're in the process of building that."
Bortles had a better outing than Henne against the Buccaneers, completing seven of 11 passes for 117 yards while with the second-team offense. But as Bradley points out, there were mitigating factors. Bortles was working against Bucs second-stringers and reserves using a straight four-man rush and basic cover-two looks sans any of the defensive wrinkles that he would face during the regular season.
"Now he'll get more reps and probably face more pressure," Bradley said. "That will add to his body of work. We're excited about the progress he's made. But we just really believe in Chad that this year he has the chance to put it together and we'll see where it takes us."
There are other factors that explain why Jacksonville isn't in a hurry to rush Bortles into action. The Jaguars did just that with Blaine Gabbert during his 2011 rookie campaign, with disastrous results. Gabbert never recovered from his inauspicious first season and was traded to San Francisco this offseason for a late-round pick.
Bradley and general manager David Caldwell are determined not to make the same mistake as their predecessors.
"He was a junior and he didn't come out in the most conventional pro-style offense (at Central Florida)," Caldwell said of Bortles. "There are a lot of nuances with the quarterback position that it's going to take him a little while before we can really hone in those skills to where they're second nature for him."
As with Gabbert, the Jaguars would potentially be doing Bortles a disservice by not having him surrounded with a strong supporting cast. The wide receiver position is especially problematic this preseason because of youth, injuries and player suspensions.
Henne has experience weathering difficult circumstances from his six previous NFL seasons, which helps account partially for his 18-32 career record. However, Henne did earn the respect of his teammates by helping keep the 2013 Jaguars together following an 0-8 start with a 4-4 record in the second half of the season.
Henne now feels far more comfortable with a second year in offensive coordinator Jedd Fisch's scheme, especially calling audibles, after having to learn three different playbooks in his three previous seasons with Jacksonville and Miami. Even knowing the Jaguars were likely to draft a quarterback early, Henne said it was system familiarity combined with the chance to compete for a starting spot that enticed him to re-sign rather than test the free-agent market.
"My job is to keep my job, first of all, and play well," said Henne, who received a two-year, $8 million contract in March. "But at the same time, why not develop another guy? I think that's what this league is."
Henne said he hit it off with Bortles during the latter's pre-draft visit. The two often have dinner and play golf together (With a 12 handicap, Bortles admits he needs plenty of work on the links as well.)
"He's been unbelievable," Bortles said of Henne.
One football tip that Henne shared has already proven useful for Bortles. Unlike in college where he was reticent to speak up, Bortles already is comfortable telling Fisch what plays he prefers running and which should be removed from the game plan.
"I'm going to give everything I have to Blake," said Henne, whose mentorship style was shaped by the time he learned under Chad Pennington as a Dolphins rookie in 2008. "I'm not going to put my ego out and say, 'I'm the starter and you're the (backup).'"
At some point, those roles will be reversed. The temptation to play Bortles will grow greater as he continues to develop.
"He's had some good days and bad days," Caldwell said. "We're looking for him to start stacking the good days where we have consistency with him. I think that will come because it's important to him."
Just as it's important the torch is passed at the right time to ensure Bortles' long-term success.
Jaguars interviews were conducted by Alex Marvez and co-host Bill Polian on SiriusXM NFL Radio.
---
---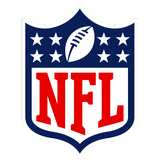 Get more from National Football League
Follow your favorites to get information about games, news and more
---