Jacksonville Jaguars
Jacksonville Jaguars
Jaguars looking to bounce back vs. Colts (Dec 03, 2017)
Published
Nov. 29, 2017 6:49 p.m. ET

JACKSONVILLE, Fla. -- Indianapolis hasn't taken many beatings at Lucas Oil Stadium like the one Jacksonville gave it on Oct. 22.
The Jaguars blanked the Colts 27-0, tying a franchise record with 10 sacks while producing 518 yards of offense. That was without running back Leonard Fournette, center Brandon Linder and receiver Dede Westbrook, who have all returned from injury.
Still, the Colts will try to spoil Jacksonville's playoff push in the rematch Sunday at EverBank Field.
The Jaguars (7-4) start a three-game homestand tied atop the AFC South with Tennessee.
Indianapolis (3-8) lost two in a row and five of its last six during a season in which star quarterback Andrew Luck has missed the entire year with a shoulder injury. Still, Indianapolis coach Chuck Pagano believes his team has improved from the first meeting.
"We're a totally different team," Pagano said. "I told them (Wednesday) morning that we didn't play well, didn't do much of anything really good in that first ballgame against these guys. Credit Jacksonville, they played well and got the win. Didn't make it much of a game, we understand that, but we're a totally different team. ... We've gotten better."
The Jaguars will be ready to return to the field as well after suffering a disappointing 27-24 loss Sunday at Arizona. The Cardinals kicked a 57-yard field goal with one second left, allowing former Jacksonville quarterback Blaine Gabbert to get a win. The loss snapped a four-game winning streak that started in Indianapolis.
The Jaguars have yet to lose consecutive games this season under first-year coach Doug Marrone after a 3-13 season last year.
"In the beginning, it was win-loss-win-loss and then we hit a streak of four," Marrone said. "Now, you hit another one. Now, it's time you have to bounce back and go. You want to see how the team responds. I know that I spoke to a lot of players and I don't feel that this team is not going to be able to respond."
There's one elite unit in this game and that's the Jaguars defense. Jacksonville ranks first in the following categories: total defense, scoring defense, passing defense and sacks. The Jaguars have also forced 25 takeaways to rank second in the NFL.
Defensive ends Calais Campbell and Yannick Ngakoue are the only tandem in the NFL to each have 10 sacks this season. Campbell has 11 1/2, while Ngakoue has 10. Ngakoue, in his second year, also leads the NFL in forced fumbles with six.
The two combined to sack Colts quarterback Jacoby Brissett 4 1/2 times in the first meeting. Indianapolis hasn't solved the problem either, giving up eight sacks last week in a 20-16 loss to visiting Tennessee.
Pagano addressed the issue this week.
"Second-and-17, I've got no plays," Pagano said. "Chud (offensive coordinator Rob Chudzinski) has got no plays on there if you're looking for the second-and-17 call. There's not a second-and-17 call on there. It's a get back on track down. So, what's a get back on track play? Screen, draw, check down, three-quick game."
The Jaguars' offense is struggling of late but met little resistance in the first meeting. Quarterback Blake Bortles threw for 330 yards and the Jaguars scored on their first four possessions (two touchdowns, two field goals).
"I don't know about changing a whole lot," Bortles said. "I don't think anyone likes to get beat like that, so anytime you get an opportunity to play a team that that was how it went the first round, I think they're going to bring a little extra juice. They have been playing pretty well since we played them. The defense has been playing pretty well."
The trick for Marrone will be walking the line of keeping with what worked while knowing Pagano will have made adjustments.
"Whatever has worked well, they're probably going to say, 'OK, we're going to make sure that they don't get this again on us,'" Marrone said. "Well, wait a minute, they got you out the first time and you didn't do anything the second time. So, it's things like that and then you're challenged because it worked and how do you get it to work and not look the same. So, it's a back and forth situation."
Indianapolis could have success finding tight end Jack Doyle (59 catches for 544 yards and two touchdowns this season) on Sunday. Connecting with him late in the game would be big for the Colts, who have been outscored 117-28 in the fourth quarter this season.
"If I knew, we'd fix it," Doyle said. "It's just something we've got to work through. Something we'll continue to work because we have the right guys that will work through it, and we'll get better."
---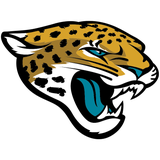 Get more from Jacksonville Jaguars
Follow your favorites to get information about games, news and more
---