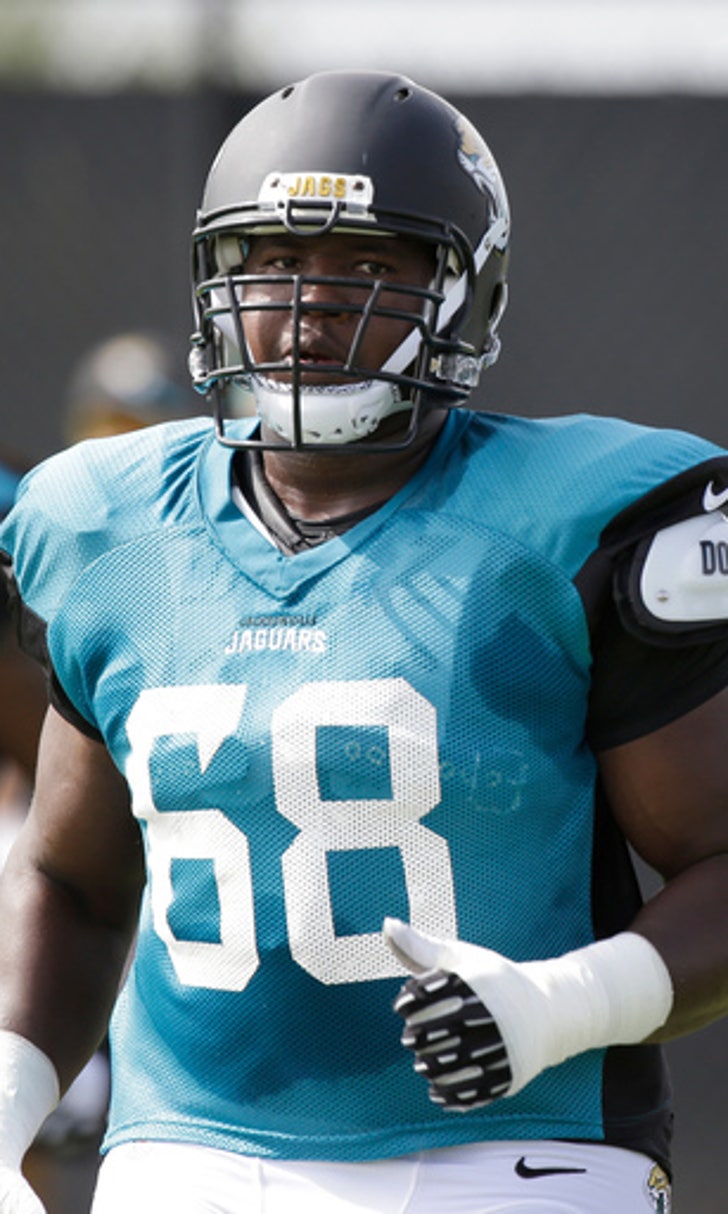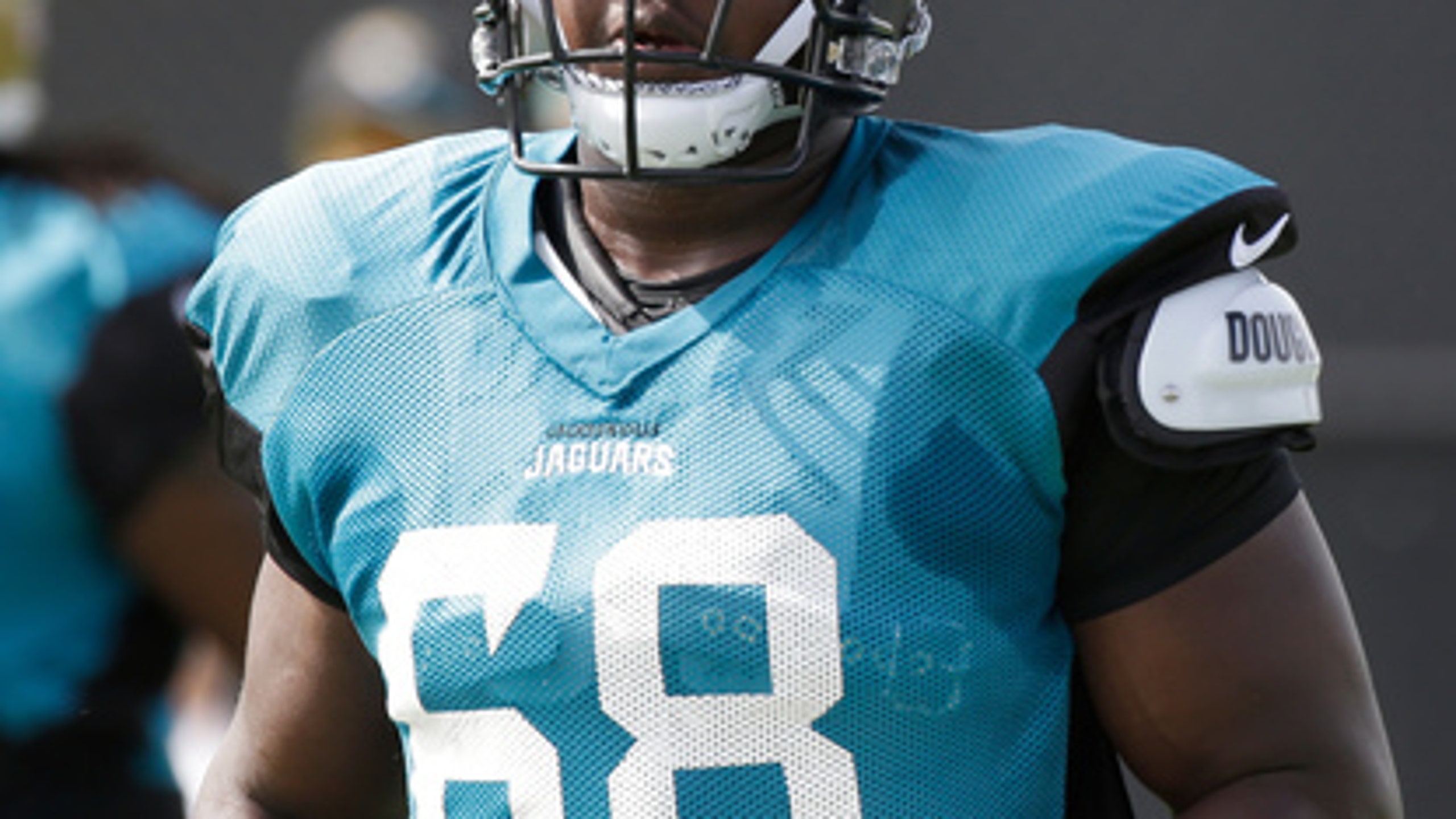 Jaguars' Beachum 'can see the light' as he nears full return
BY foxsports • August 25, 2016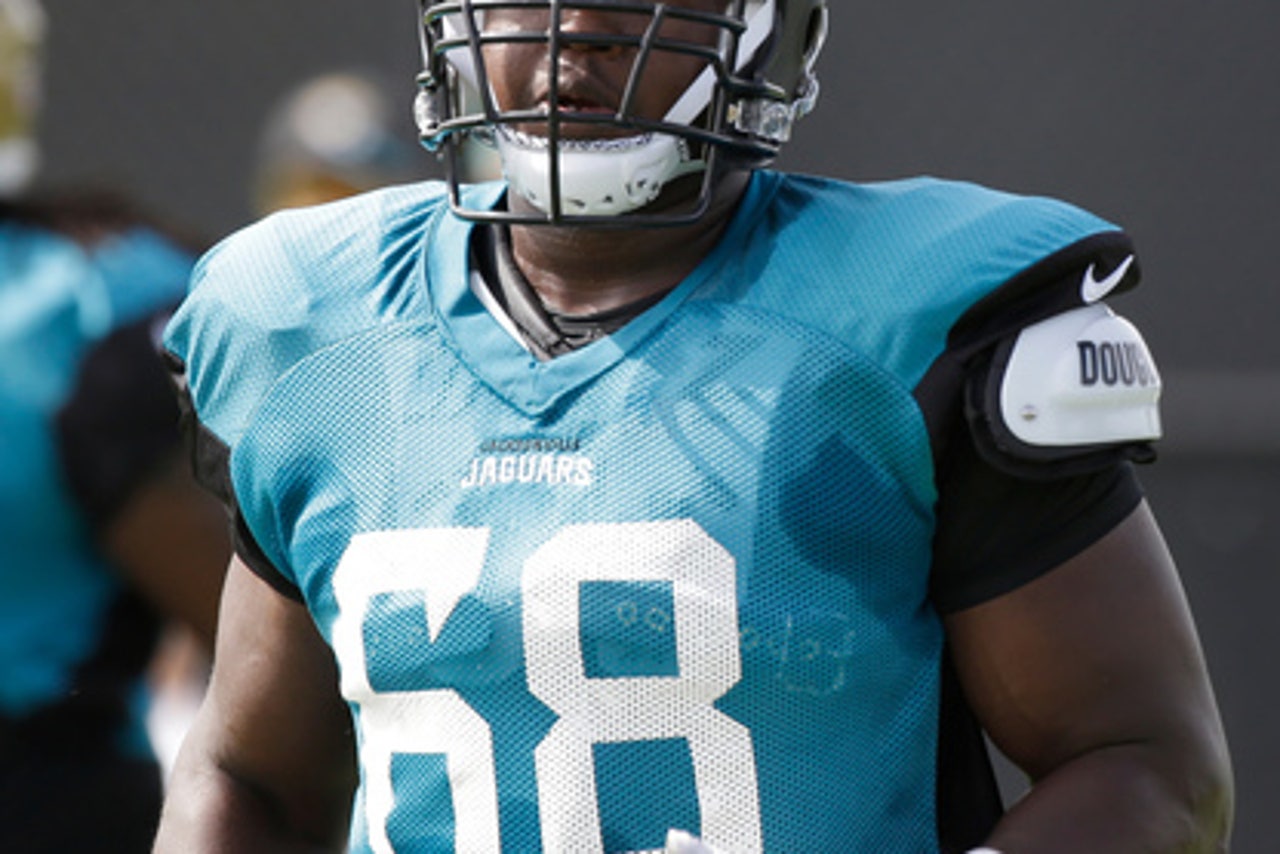 JACKSONVILLE, Fla. (AP) Jacksonville Jaguars offensive lineman Kelvin Beachum is so close to returning from knee surgery that he ''can see the light.''
Beachum will make his Jaguars debut Sunday night against Cincinnati, starting at left tackle. It will be his first game action since the former Pittsburgh Steelers starter tore the anterior cruciate ligament in his left knee against Arizona on Oct. 18.
''I don't know how close, but I really feel close to being similar to myself,'' said Beachum, who started 39 games in four seasons with the Steelers. ''And that's a good thing right now.''
After signing a five-year, $45 million contract with Jacksonville in free agency, Beachum sat out the team's entire offseason program while recovering from reconstructive surgery. He returned sooner than expected, getting back on the field during the first week of training camp, but then was shut down as a precaution. The brief stint on the field gave Beachum a chance to evaluate where he was at physically and mentally, and allowed him get a better feel for how far he had to go to get back to 100 percent.
He missed Jacksonville's first two preseason games, but returned to full practice this week in anticipation of playing against the Bengals.
''I've had to have some conversations with a number of my colleagues and people that I'm close to about this process, which has been a little rough at times,'' Beachum said. ''But, like I said, it's closer than it was a month ago. It's closer than it was last week. Just taking it a day at a time and making sure that I'm being patient, and that's hard to do at this point.''
Especially with the opener against Green Bay a little more than two weeks away.
Beachum feels like he won't be fully back until he plays an entire game. He won't do that in the preseason, so his first chance will come Sept. 11 against the Packers.
In the meantime, he needs to get as acclimated as possible to new teammates as well as playing full speed with a knee brace. And he needs to finalize where he's going to line up.
Beachum and Luke Joeckel, the second overall pick in the 2013 draft, shared repetitions at left tackle and left guard early in camp. With Beachum out, Joeckel started two preseason games at left tackle and played well.
So coach Gus Bradley has to decide whether to keep Joeckel there and move Beachum inside. Or slide Joeckel over and put Beachum at the position he primarily played in four seasons with the Steelers.
''His attitude is great about it,'' Bradley said. ''He's gaining confidence every day. ... Whatever he's going through, it's great to work through it. I think that builds great mental toughness, great confidence in what he can do, and you just see him every day progressing. That part is good. I'm very pleased that we didn't (bring him back) too fast.''
Solidifying the line is one of Jacksonville's top priorities heading into the season. Blake Bortles was sacked 106 times in two seasons, an NFL record for quarterbacks in their first two years.
Having center Brandon Linder healthy after missing all of last season with a shoulder injury should be part of the solution. Getting Beachum back is a key, too.
''I pushed the needle and kind of pressed the envelope to try to get out there and get rolling,'' Beachum said. ''But I think they did a great job of managing the situation at the time. Feeling good right now. ... I can see the light.''
---
AP NFL website: www.pro32.ap.org and AP NFL Twitter feed: http://twitter.com/AP-NFL
---
---