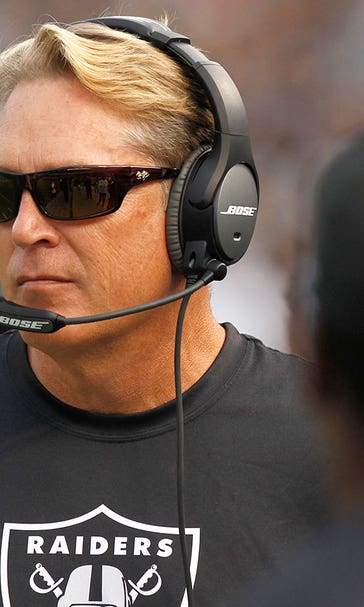 Jack Del Rio will not entertain silly Raiders-related overconfidence questions
November 3, 2015

Jack Del Rio's team would be playoff-bound if the season ended right now.
That makes the Raiders a confident bunch, but not overconfident. Their head coach ensures it.
"These kinds of questions are kind of silly to me," Del Rio told Jerry McDonald of the Oakland Tribune. "Those kinds of thoughts are the furthest thing from my mind."
They're on the mind on every Raiders fan, though. Quarterback Derek Carr is fifth in the NFL in touchdown passes (15). Receiver Amari Cooper and defensive end Khalil Mack are both blossoming stars, too.
It remains to be seen if those young forces can continue a playoff push. Until they prove it, Del Rio can't count on it.
Said Del Rio: "We're a 4-3 team. There are talented people all across the league playing and coaching."
---
---