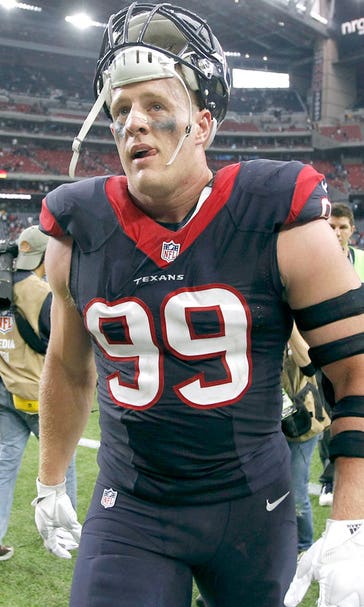 J.J. Watt on second half of season: Everything is in front of us
November 3, 2015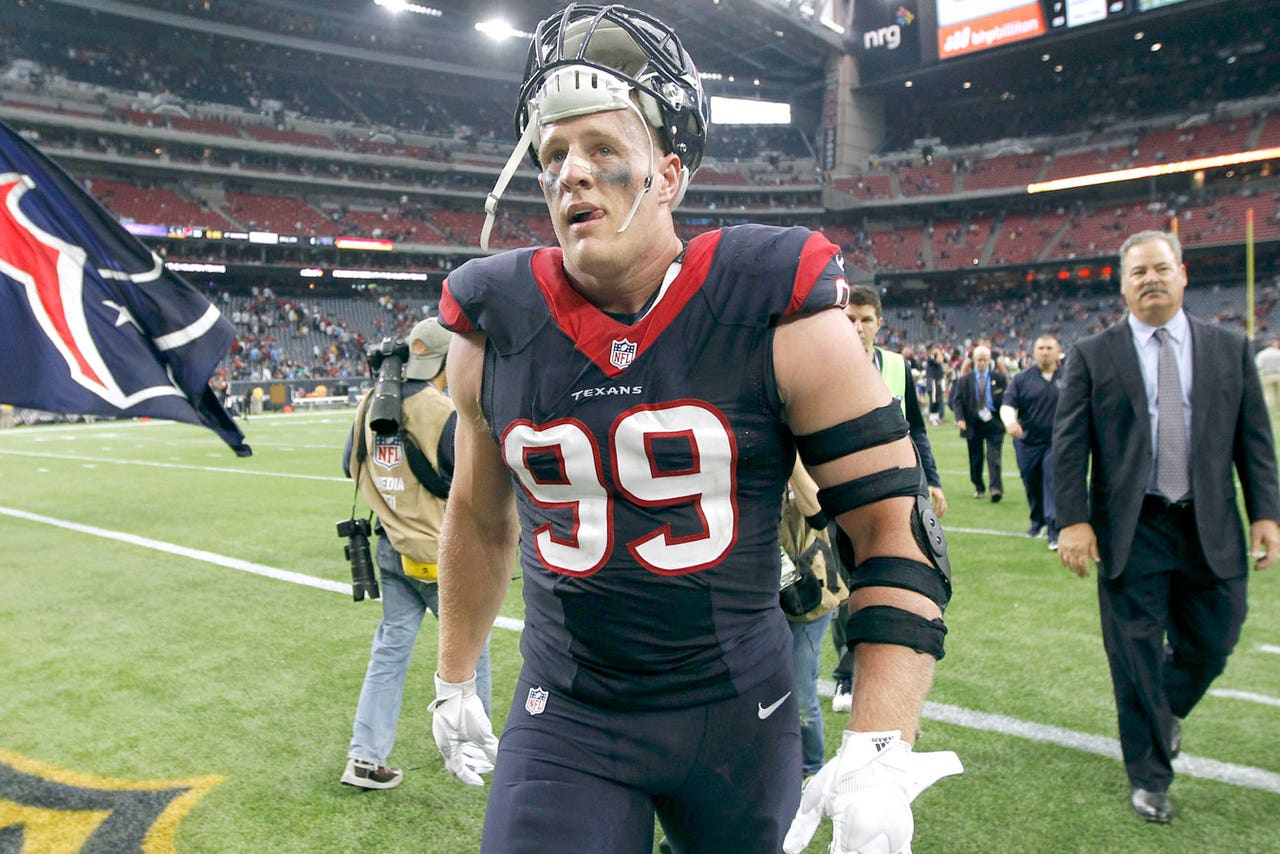 At 3-5, the Texans find themselves in an unusual position heading into the bye.
The team has been hit by injuries and inconsistent play at quarterback through the first half. Yet after eight games, Houston sits tied with the Colts for first place in the AFC South.
It's a fact not lost on defensive end J.J. Watt.
"It's not necessarily where you want to be record-wise and how things wanted to play out, but you're sitting here at your bye halfway through the year with everything in front of you," Watt said, per the Houston Chronicle. "So, we have a chance to go out there in the second half of the season, look at it as a new season, a season of one-game seasons, like we've always talked about and go out there and control what we can control and see what happens."
Watt said last Sunday's 20-6 win over the Tennessee Titans offers the Houston defense something to build on after the break. The Texans tied a franchise record with seven sacks.
"We did a great job of tackling, guys being in the right places and we all played together," Watt said. "As a defense guys were really flying around and swarming to the football and having blue jerseys swarming to the football."
Houston returns from the bye to face the Cincinnati Bengals on Nov. 16.
---
---