National Football League
National Football League
It's Schein 9 ... Combine style
Published
Feb. 25, 2012 12:00 a.m. ET

Ahhh. It's the annual Scouting Combine. The heat. The power. The sizzle.
And I'm just talking about the shrimp cocktail at St. Elmo's.
Rich Gannon and I had two action-packed radio shows at the Combine on SiriusXM NFL radio this Thursday and Friday, talking to the biggest names in the NFL, getting the best information out of them.
New Rams GM Les Snead has the best hair in the history of league executives.
Rex Ryan is eating humble pie.
And Tom Coughlin can't stop smiling and laughing thinking about the Super Bowl and hugging Flavor Flav. Seriously.
The Combine is too big to just give you a SCHEIN 9. So we doubled it. We have too many nuggets and opinions.
1. Andrew Luck is going first and Robert Griffin III is going second overall
Luck is the next Peyton Manning. The Colts know that. He was schooled by Jim Harbaugh and David Shaw at Stanford. He can make every throw, regardless of what Phil Simms said on our radio show in a widely publicized interview. Luck is a leader and an incredible worker who loves football.
But you knew all that.
Griffin stole the show at the combine with his personality and flair. Seahawks general manager John Schneider told us, "He is charismatic. His teammates gravitate towards him."
And yes, RG3 shut up the haters when his height was officially measured at the combine. He isn't a smurf, as reported elsewhere.
Griffin arguably had the line of the week when he told us on the SiriusXM Blitz, "I find it hysterical that my height is a topic. I'm close to 6-3. I know it. Just because it is on ESPN doesn't make it true. That's why I can't watch ESPN."
Talking to Rams coach Jeff Fisher and general manager Les Snead, St. Louis is rightly going to be very open-minded about trading out of the second spot with a quarterback-hungry team dreaming of Griffin's leadership, accuracy, and athleticism. Look for Washington or Cleveland to trade up. In fact, Griffin told us he would love to play for Mike Shanahan, as he grew up as a Broncos fan.
I think Griffin is the ideal fit in Washington. The 'Skins desperately need someone with his talents and charisma.
2. Flynn Sweepstakes
Make no mistake, that's what we will have when the business season starts, even if the Packers smartly hit Flynn with the franchise tag and teams have to trade picks for him. If Matt Cassel could command a second-round pick, Flynn will as well. And it was Scott Pioli who traded for Cassel, fully knowing his abilities from New England.
Follow that model and study the tree.
Expect the Seahawks and Dolphins to chase Flynn.
Schneider told us Seattle would add to the quarterback position, but wouldn't say, even when pressed, if the Seahawks are thinking of chasing a starter.
He won't say it. So I will. They want Matt Flynn.
Schneider rightly praised Tarvaris Jackson's toughness and the upside of young Josh Portis. Chuckles Whitehurst is a free agent and won't return.
Schneider feels better about his 7-9 team this year than last year, even though they won a playoff game after the 2010 season. And I understand that. Seattle won "street fights" against the Giants, Ravens, and Eagles. The defense played surprisingly well and tough. Matt Flynn can push Seattle into the playoffs and instantly be a top 16 quarterback in the NFL.
Miami hired Flynn's offensive coordinator Joe Philbin to be its head coach. The Dolphins have only been looking for a signal caller since Dan Marino. Forget the billboards calling for Peyton Manning. Flynn is a better fit for the 2012 Dolphins, and beyond.
3. Wallace Sweepstakes
In an exclusive interview with us on the SiriusXM Blitz, Mike Wallace told us that his heart is in Pittsburgh but he doesn't think the Steelers can afford him.
Wallace then explained why he could be a difference-maker for San Francisco or New England.
Steelers general manager Kevin Colbert joined us at the combine and said strongly, "We want Mike Wallace back and we have the right to match any offer."
But the restricted free agent will have suitors.
When Niners general manager Trent Baalke joined us on the SiriusXM Blitz, he wouldn't mention Wallace by name for obvious reasons. But I asked him to describe what he would be looking for in free agency. Baalke stressed, "We are trying to keep this team together. It is a special group and a special locker room." But then he said, "We want guys who can make plays. We want guys who can get the ball and score, who can take a 3-yard hitch and turn it into an 83-yard touchdown."
Sounds like Mike Wallace to me.
He's a perfect fit in San Francisco and worth giving up a top draft pick.
4. Alex Smith, franchise quarterback
What a difference 365 days can make.
Wallace told us he wanted to play with a great, winning quarterback and rightly said Smith fit the bill.
Baalke told us, "After the New Orleans game, I don't know if I have ever been happier for anyone in my life with everything he's been through. You want your son to be like Alex Smith."
Niners coach Jim Harbaugh simply added, "He's our guy. He has the demeanor of the King of England. He has every quality you want in a leader."
Alex Smith is a free agent. There is no way he gets out of San Francisco. And he shouldn't. When they add a star receiver in free agency, Smith and the Niners will rightly be considered a Super Bowl favorite.
5. Haley/Ben relationship
I told Colbert I was very concerned about Todd Haley and Ben Roethlisberger both being type A personalities. Colbert says, "There will be arguments but they will compete to try to get to the ultimate goal."
Mike Tomlin didn't know Haley personally, but wanted to interview him based upon going up against his Cardinals offense in the Super Bowl and the Chiefs this past year. Tomlin, according to Colbert, was very impressed with Haley's knowledge of Steelers history from Todd's time in Pittsburgh with his dad.
6. No running back for Steelers
I thought Pittsburgh could be in the market for a running back this offseason with Rashard Mendenhall's injury and his start to the season in doubt. But Colbert squashed that, and threw his support behind both Jonathan Dwyer and Ike Redman.
7. Dream still lives in Philly
Eagles general manager Howie Roseman has no regrets about the team's lavish spending last offseason. The players fit areas of need and Roseman says he would absolutely do it again.
He predicts a big bounce-back campaign for Nnamdi Asomugha with a full offseason of preparation. And I agree.
Outside of DeSean Jackson, I don't see the Eagles being big players for big-ticket free agents. Roseman rightly now stresses continuity.
But I totally disagree with Roseman and Andy Reid's assessment of Juan Castillo. While Roseman stressed the team's confidence in Castillo and the effort the team played with, I think the first-time defensive coordinator was overmatched and the Eagles need to go in a different direction.
8. Buc Ball
Greg Schiano calls the Bucs' ball security last year "atrocious," and will instantly and rightly change the "speed and culture and urgency" in Tampa. Count me as a huge Schiano believer, having watched him turn around a previously pathetic Rutgers program by running it like an NFL team. This is not a college coach trying his hand at the pro level. Greg Schiano is an NFL coach. Bucs fans will learn that quickly.
9. No regrets for Packers
Packers coach Mike McCarthy was still lamenting his team's execution in the playoffs against the Giants, while giving New York a ton of credit, when we visited on the SiriusXM Blitz. McCarthy rightly refused to second-guess himself for resting his players in Week 17 saying, "We practiced so well. I felt having a fresh team was the best approach to take for the biggest game of the year." I agree.
What was surprising was the Packers' inability to take care of the football, or as McCarthy said, "fundamentally handling it," which would include the simple act of catching it.
But what really had McCarthy's attention upon reflection of the season was the Packers' lack of pass rush, pass coverage, and lack of tackling on defense and special teams. Bank on that changing for next season. Bank on Green Bay investing picks on defense.
10. Commitment to Excellence, sort of
New Raiders coach Dennis Allen had me sitting up straight in my chair as he described his coaching philosophy.
Allen told us, "I am energetic and passionate. I am not going to be coaching with my hands in my pockets." I love it. I love the idea of Allen coaching the Raiders. The guys in New Orleans have raved about him to me for years. And Allen stressed, "There will be accountability and discipline." Perfect.
But he lost me a bit talking up Carson Palmer when he called him "an exceptional quarterback." Carson Palmer was bad as the Bengals quarterback in 2010. He had way too many turnovers in 2011. Carson Palmer is shot and that trade will haunt the Raiders for years, even after the great appointment of Dennis Allen.
Allen did drop a big nugget on us when he told us he met with Darren McFadden last week to talk about how McFadden needed to stay healthy. That's as big a deal as anything for the 2012 Raiders.
11. Life after Carson
Marvin Lewis was relaxed when we chatted on Friday morning, thrilled that his two coveted coordinators, Mike Zimmer and Jay Gruden, are both back in Cincinnati. From praising the overachievement of Geno Atkins and the defensive line to dreaming about Andy Dalton in Gruden's system with a full offseason, Lewis spoke fondly and confidently about his Bengals.
Marvin Lewis said he loved the "focus" and "likeability" of his Bengals team. Bag it, Chad. Bag it, Carson.
12. Houston, we have a solution
If you saw my video on the Texans, you know I think they will go into the offseason as a Super Bowl favorite. Gary Kubiak explained how Wade Phillips changed the confidence level of his dynamite defense.
Injured quarterback Matt Schaub called Kubiak to play golf last week. According to Kubiak, that means Schaub is ready to beat him in golf, which counts as a good sign. Kubiak says Schaub should be ready for football activities in May, but they won't rush him.
13. Big offseason in Atlanta
Thomas Dimitroff knows the Falcons are under pressure. They had a "good regular season and a disappointing postseason" once again in Atlanta. Guys like Dimitroff, coach Mike Smith, and Matt Ryan now have to win. I think Atlanta made three excellent changes on the coaching staff.
Dirk Koetter is an upgrade over Mike Mularkey as offensive coordinator. Pat Hill, who like Dimitroff is from the Bill Belichick tree, takes over as the ideal fit as the offensive line coach. And my guy Mike Nolan brings his heat to run the defense. That instantly makes the Falcons better.
Look for Atlanta, without a first-round pick because of the widely criticized (starting here) Julio Jones trade, to be active on defense in free agency, both retaining their own and bringing in difference-makers.
14. Titan battle
I could talk to Mike Munchak for hours. The man has a gift of gab I appreciate it. Munchak told us that he was very disappointed in the Titans' running attack and he made Chris Johnson aware of the shape he has to be in for next season. Munchak reiterated how Johnson was not in football shape for a bulk of the year after his holdout. Munchak says Johnson got his message.
Munchak also rightly declared an open competition at quarterback between Jake Locker and Matt Hasselbeck. I wouldn't be surprised to see Locker start in Week 1.
The Titans will target a defensive end in the draft or free agency. Munchak also says Tennessee needs a "thumper" on defense to get the ball back to the offense.
15. Viking quest
Conventional wisdom says the Vikes will trade out of the third pick. Minnesota needs help at receiver, running back (with Adrian Peterson's injury), offensive line, linebacker and in the defensive backfield.
Other than that, they're fine.
The Vikings are in rebuilding mode and rightly so.
But if RG3 and Luck are off the board, will the third pick be in demand?
General manager Rick Spielman put a "for sale" sign on the third overall pick. That's smart. But Spielman also stressed he wanted a "difference-maker." Coach Leslie Frazier told us he wanted a "game-changer" with that pick.
Minnesota has holes. But how good would receiver Justin Blackmon or tackle Matt Kalil look in a Vikings uniform?
16. Amateur Hour
Jeff Fisher told us he observed a lot of bad in-game coaching this year when he was off. He especially noticed "mistakes from head coaches who are also play-callers." Sounds like Jason Garrett to me.
17. They might be Giants
I peppered Garrett with questions about his game management and play selection. In my opinion, he killed his team against Detroit, Arizona, and New England. Garrett took responsibility when we talked on the SiriusXM Blitz. He also said he wants his team to be able to consistently deal with adversity, like the Giants. Garrett pointed to how the Giants got bombed at home in Week 15 by the Redskins, how easy it is to forget that and how he wants to instill that ability to cope with controversy in his team.
18. Holding the Cards
With the Peyton Manning-to-Arizona rumors swirling (watch my video on FOXSports.com), Cardinals coach Ken Whisenhunt joined us to explain that they would look to improve the club in any area. But Whisenhunt took the time to express his love for Kevin Kolb.
Whisenhunt told us on the SiriusXM Blitz, "In hindsight we could've lessened the load for Kolb with the lockout. But he's such a bright guy who absorbs so much. And remember with the rules, he couldn't practice for a week after the trade. Kevin Kolb is my guy. Do I believe in John Skelton? You are damn right I do. How could I not give Skelton a chance to prove himself and play after how he performed in the second half?"
I love it.
Cardinals GM Rod Graves wouldn't speculate on Manning saying, "You don't answer the phone before it rings." That's deep, Rod.
Graves did rave about free-agent lineman and budding star Calais Campbell, calling him, "A core player who is one of the best and most versatile linemen in the NFL. He is the type of guy you build with to win a championship." I totally agree. And I'm guessing his agent does, too.
Then Graves vowed that the 2012 Cardinals will, "hit a lot of people in the mouth."
With the way Ray Horton's defense played in the second half of the season, it would be tough to argue.
Is it too early to pick the Cards as a playoff team this year?
---
---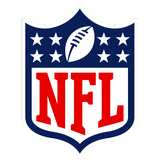 Get more from National Football League
Follow your favorites to get information about games, news and more
---