National Football League
National Football League
It's believing time for Buffalo
Published
Sep. 25, 2011 1:00 a.m. ET

Here's a scary thing for the New England Patriots to consider: I admit it's still hard to figure out what's going to happen this early in the season, but in a transition year for the Patriots they still finished 14-2 last season. The thought process this summer was who is really going to challenge the Patriots this year other than the Jets, or maybe Baltimore or maybe Pittsburgh?
It wasn't going to be Miami and it sure wasn't going to be Buffalo. I mean, no one was thinking that.
I thought Buffalo might be a better football team back in training camp, but with the momentum they've gained by its 3-0 start, well that's something special.
When you beat the Patriots at home — a team that has beaten you 15 straight — that's something to build on. Just think about what the Patriots stand for and what they've accomplished. I mean, the Bills beat a team that was lighting it up on offense with Tom Brady.
It was a remarkable win by Buffalo. I'm blown away. I have to tell you, I didn't see it coming.
They've done a real nice job personnel wise, especially with so many young players on offense and with guys I've never heard of. Maybe quarterback Ryan Fitzpatrick wasn't their first choice or even their third choice, but he ended up being the right choice for the Bills. He may end up getting his contract re-worked before Drew Brees, how about that?
But forget Fitzpatrick. Buffalo's running game with Fred Jackson has been one of the biggest surprises. The Raiders are a very physical team, but the way they beat the Raiders last week was with their ability to pound them in the second half. That surprised me.
I'm a defensive guy, and I really like a lot of their people on that side of the ball. The versatility of their defensive front is exceptional. I really like Chris Kelsay and their No. 1 pick Marcell Dareus is a legit player. Kyle Williams, their nose tackle, doesn't get enough national respect. Outside of the AFC East, people don't know him. It takes a certain body type to play in there and Williams has that. Also, you have to be incredibly tough mentally and physically to play in that spot because it's such a thankless position.
Our game is so statistics driven and fans don't realize the impact of a very good nose tackle.
I always talk about Richard Seymour, who was so great with the Patriots and is now with the Raiders.
Well, you know how many sacks Seymour has? Forty-two. Seymour is a player I would consider a Hall of Famer, but how does he get in with just 42 sacks? Everything in our sport is so driven by numbers. Think about it like this: A defensive lineman or a linebacker can play 65 plays in a game and he can get blocked on 62 of them, get two pressures and one sack. He gets stuffed the majority of the time but he ends up with 16 sacks. And all of a sudden that player is considered a stud.
But my criteria of a great player are simple. I want to know how you play on first down, how you play the run. I want to know how you play on third down, short-yardage, goal line and here's a very important one — I want to know how you play when you're down by 24 points and the other team is running the ball out in the last three minutes of a game. Are you just rolling over? Or are you still playing hard?
I think the Bills definitely kept playing hard when the game seemed to get away from them a little in the first half.
Now, I think Shawne Merriman went to Buffalo kicking and screaming. But when you go from San Diego to Buffalo, it's kind of a shock. I think he had something else in mind, but now he's settled in. Now he has his legs under him, he's playing well. Buffalo's ability to morph from a three-man front to a four-man front on third down, puts a lot of pressure on offenses. But it also plays to the strength of the players it has.
The Bills essentially have two defensive ends playing outside linebacker. Merriman is an outside linebacker, but he is extremely comfortable with his hand on the ground. So, is Kelsay.
For me, I'm still trying to figure out Fitzpatrick. Is he two parts ability and two parts intelligence? Or is it three parts intelligence and one part ability? I'm not sure yet. But I tend to agree with what Troy Aikman has said. Troy made the point that playing quarterback today is harder than it has ever been in the NFL because of the complexities of the different offensive packages, while also dealing with the defensive schemes and zone blitzes and everything else.
If your quarterback is not smart, chances are you're very limited offensively. And you're going to make more mistakes unless you have an intelligent quarterback. Fitzpatrick has blown me away. He really has. I didn't buy it in the offseason that he was really Chan Gailey's guy, but I'm sold on him now.
I really wasn't convinced after the Raiders game. I was thinking, well, the Raiders were coming off a Monday night game and had to travel to the East, three times zones away. It's a long trip and they are up at 4 a.m. to play a game and start hitting people at 10 a.m. their time. And the Raiders did jump on the Bills, but the Bills kept fighting back, just like they did today against the Patriots. This team is for real.
Vick's problems
I think Michael Vick at his post-game press conference was talking out of frustration. But I do get it. He's been sacked four times in three games and maybe hit another 25 times. He's taking a beating and now has a broken right hand.
The Eagles have a patchwork offensive line, but both of their tackles have done a solid job. Todd Herremans has adjusted very well to right tackle and Jason Peters is a legitimate Pro Bowl left tackle. LeSean McCoy is one of the game's most underrated running backs, plus the Eagles have two stud receivers in Jeremy Maclin and DeSean Jackson.
Some of Philadelphia's protection issues stem from the interior of the line, but much of it has just come from their opponents deciding, starting with St. Louis, to just say, "we're coming." I mean, rather than simply rush three or four and let Vick run around and make plays. Teams don't want to do that anymore against him. I think the three teams that he's faced have simply said we're coming and we're going to take our shots.
Now, are the shots excessive? I don't know. I will have to look at them a little harder this week. I'm sure he wasn't fond of the Chris Canty hit he took on the chin. But Canty is 6-foot-8 and Vick is 6-1 and when you're moving at full speed those things are inevitable. They are going to happen.
Do I think Canty tried to hurt Vick? No. Did he try to hit him hard? Yes, sure.
Michael has taken a beating, but I also believe that he at times holds the ball too long. He's waiting for the big play to open up. The Eagles are not a patient offense. They are an explosive offense. They tell themselves that we get our yards in bunches, we score our points quickly. I mean, how many 12-play drives do you see from the Eagles? So when you live that way, there are going to be some big plays and big hits both ways.
Now, I'm a Michael Vick fan. I want to see him on the field on Sundays. He's a treat to watch. But let your head coach talk about excessive hits. Let somebody else talk about it. It's kind of like the President getting into a verbal debate with a nobody, someone who is not presidential. He's an elite quarterback. If Michael Vick is taking excessive hits, his head coach will defend him, his owner will defend him and his teammates will defend him.
And I guarantee you this, if I see Michael Vick taking extra hits and I don't think he's being protected like other quarterbacks are, I would be the first one to say it.
---
---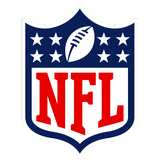 Get more from National Football League
Follow your favorites to get information about games, news and more
---