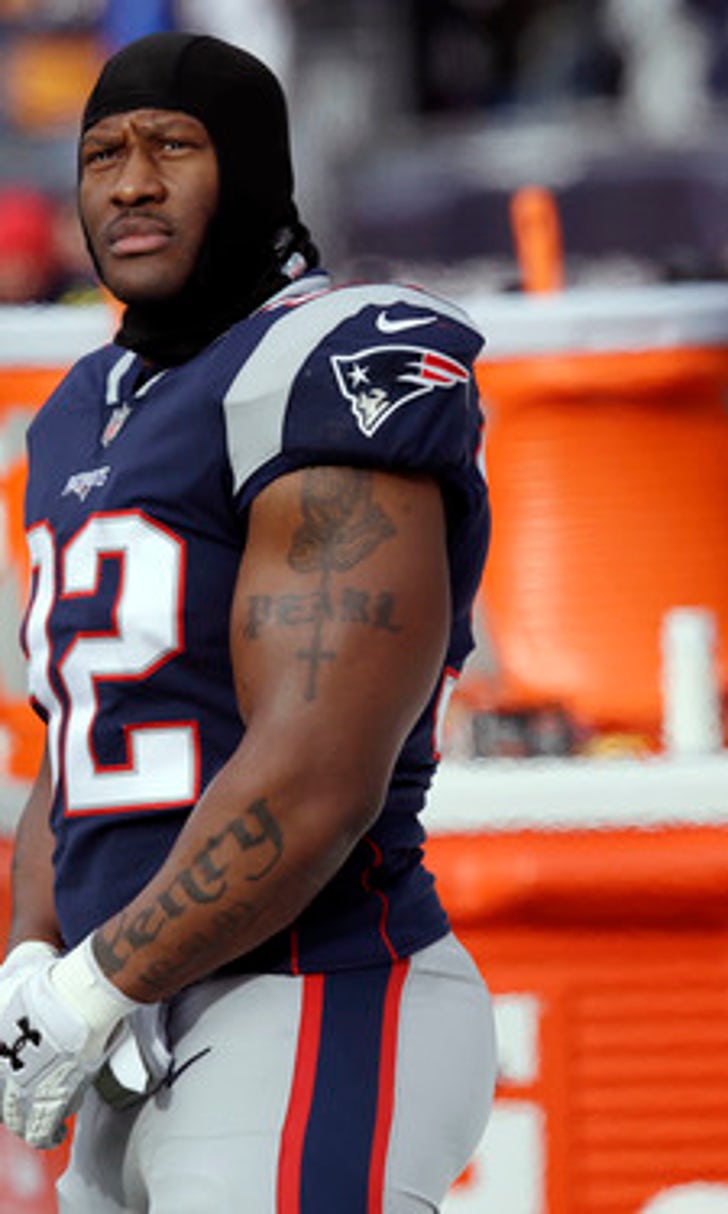 It was a cold Week 17 in the NFL - as Del Rio can attest
BY AP • January 1, 2018
The final weekend of the NFL's regular season produced some frozen water fails on television and some frostiness from Oakland Raiders owner Mark Davis, who put Jack Del Rio in the awkward position of announcing his own firing.
First, the live television faux pas.
Both ESPN reporter Diana Russini at Gillette Stadium, and FOX's Jen Hale at the Meadowlands tried to show just how cold it was by turning over a glass of ice only to watch the water flow right on out during live takes.
''I filled this glass up with water about 15 minutes ago,'' Russini said. ''And ...''
The water poured right on out.
''Here on the sideline, both staffs are having trouble keeping things from freezing up,'' Hale said as she dumped out her own cup of water. ''Cups, they keep freezing if they're already filled with water.''
That wasn't as cold as the frosty reception Del Rio got from Davis as he came off the field following a 30-10 loss to the Los Angeles Chargers that left after a disappointing six-win season.
Del Rio handled the situation with class.
''He told me he loved me and appreciated all that I did, but felt like we weren't going in the right direction,'' Del Rio said. ''He felt he needed a change, and I told him how much I appreciated the opportunity he gave me. I mean that. Very grateful. My childhood team, but it's a results business. I understand that.
''I appreciate the players and coaches and all the hard work, all the effort and energy. I do believe we have established a solid nucleus. Whoever comes in here has a chance to take that nucleus and go to special places, and I'll be pulling for them.''
Del Rio took over a three-win team after the 2015 season and won seven games his first year before guiding the Raiders on a breakthrough season with 12 wins. But it ended in disappointment when a broken leg for quarterback Derek Carr in Week 16 cost the Raiders a chance at a division title and led to a first-round playoff loss.
Ending Oakland's 13-year playoff drought earned Del Rio a four-year extension in February but not any slack.
Despite the return of Carr and the additions of Marshawn Lynch and Jared Cook, Del Rio's decision to fire coordinator Bill Musgrave after last season despite a dynamic offense and replace him with quarterbacks coach Todd Downing backfired.
The offense regressed significantly as Carr struggled under Downing's tutelage and the defense showed no signs of improvement before firing coordinator Ken Norton Jr. after the defense became the first in league history to go 11 games into a season before intercepting a pass.
Speculation is high that Jon Gruden will return to Oakland for a second stint as coach. He was traded by the Raiders to Tampa Bay following the 2001 season and beat Oakland in the Super Bowl the following season. He was fired by the Buccaneers after the 2008 season and has been in the broadcast booth since.
Del Rio was the ninth coach in Oakland since Gruden left, but only the second to get them to the playoffs.
''I honor the owner's decision,'' Del Rio said. ''It was a great honor for me to lead this organization and get this opportunity, and I understand it's a results business. We had a great first two years and this year was a big disappointment. Can't disagree with that.''
The final weekend of the regular season produced plenty of glorified exhibitions like the Kansas City-Denver game featuring a bevy of backups, including QB Patrick Mahomes making both his first NFL start and first NFL relief appearance for the Chiefs.
Just as he did earlier this year with Martellus Bennett, Patriots coach Bill Belichick put newcomer James Harrison in line to make an immediate impact . Released by the Steelers after not getting the playing time he wanted, the 39-year-old linebacker had two sacks, five tackles and a forced fumble in a 26-6 win over the Jets that secured home-field advantage through the AFC playoffs for the Patriots. That was more production than he had all year with the Steelers, who are the conference's No. 2 seed.
Corey Coleman let a chance to avoid 0-16 slip through his hands on fourth down in Cleveland's 28-24 loss to the Steelers' B team.
The Ravens let the playoffs slip through their grasp when Andy Dalton threw a 49-yard TD pass to Tyler Boyd on fourth-and-12 with 44 seconds left to push Cincy to a 31-27 win in Baltimore.
That sent the Buffalo Bills to the playoffs, ending their 17-year drought, the longest in American sports.
So, Bills fans finally with something to look forward to in January like those previous generations who always had Jim Kelly and Thurman Thomas to cheer on well into the winter.
At least until they'd lose the Super Bowl.
---
Follow Arnie Melendrez Stapleton on Twitter: http://twitter.com/arniestapleton
---
For more NFL coverage: http://www.pro32.ap.org and http://www.twitter.com/AP-NFL
---
---