National Football League
National Football League
Interim coach wants more physical Titans, better run game
Published
Nov. 4, 2015 6:51 p.m. ET

NASHVILLE, Tenn. (AP) Mike Mularkey wants the Tennessee Titans to dig themselves out of their six-game skid by getting physical, so the interim head coach switched up practice Wednesday by opening with a run drill.
Pitting linemen, linebackers, tight ends and running backs against each other isn't exactly a one-on-one competition like the Oklahoma drill. But there was still lots of what Mularkey called ''pad-popping.''
Mularkey also wrapped up practice with a third-down offense vs. defense period with the losers forced to run. Tennessee's offensive unit ran after that one, a reflection of their poor in-game performances and a big reason why Ken Whisenhunt was fired Tuesday with a 3-20 record with the franchise.
Mularkey has had only hours to start switching up things on offense, and he's keeping his quick changes under wraps before visiting New Orleans (4-4) on Sunday.
One change he hopes is getting the Titans to run the ball better.
''If we call runs and we don't block them up front consistently, it's hard to run the football,'' Mularkey said. ''I challenged the offensive line this morning if we do run it, you're getting what you want then you got to give in return and move the line of scrimmage.''
Mularkey also is experimenting with changes on the offensive line. The Titans (1-6) just started their third different center in as many games due to injuries and rookie right tackle Jeremiah Poutasi has been pulled twice in the last three weeks. The interim coach isn't sharing any specifics except that the Titans are rotating linemen right now.
Antonio Andrews, an undrafted free agent, also will start at running back coming off the best two-game performance by a back this season for Tennessee. Mularkey said Andrews will be their workhorse.
Mularkey also held not one, but two, team meetings before practice. He reminded the Titans that as bad as this start has been, they still remain just 1 1/2 games back of the AFC South lead. Mularkey says he feels the Titans pulling together.
''I'm sure there are guys that are still kind of shell-shocked, but you would not have been able to tell that in meetings,'' Mularkey said. ''I'm constantly evaluating guys walking around in the building, their body language, and there is no sense of that at all.''
Cornerback Perrish Cox made it very clear on Twitter on Tuesday and again in person Wednesday that the Titans themselves are to blame for this skid, not Whisenhunt. Cox said he wouldn't point any fingers but that the Titans should have played harder with three losses by a combined six points.
''The guys know what I'm talking about,'' Cox said. ''We just need to pick it up. I just feel like when we were up in games, guys got too comfortable. And when we were down in games, guys felt like we were out of it. That's the most frustrating part. I try to help that out, but I also play my position and try to do my thing well enough to help out.''
Defense has been a strength for Tennessee. With Dick LeBeau and Ray Horton, the Titans rank fifth in yards allowed and in the top 10 in several categories. In the biggest stat that matters, Tennessee ranks 14th allowing 22.7 points per game.
Titans controlling owner Amy Adams Strunk made it very clear she wants rookie quarterback Marcus Mariota protected, and running the ball well will help. The Titans rank 19th averaging 100.1 yards per game, but they haven't had a 100-yard rusher since December 2013.
''We got to get the equivalent of a 100-yard rusher per game,'' left guard Byron Bell said. `We got to give ourselves a chance in the National Football League.''
But Mularkey is preaching a similar message as his longtime friend Whisenhunt did, just with a different voice. The jolt of firing a head coach provides a fresh reminder to all the Titans that jobs are on the line.
''Personally, he's preaching things that the players should've already had in their heads,'' Cox said. ''That's play with a lot of confidence and do the things we should have been doing all season, and things will go our way finally.''
Notes: Mariota practiced fully Wednesday for the first time since spraining the MCL in his left knee Oct. 18. Cox (hamstring) and WR Harry Douglas (ribs) also practiced fully after missing the last two games. ... WR Kendall Wright has a sprained MCL in his left knee, and Mularkey said they are treating him as much as possible. CB Jason McCourty (groin) and CB Blidi Wreh-Wilson (hamstring) did not practice.
---
Online:
AP NFL websites: http://www.pro32.ap.org and http://www.twitter.com/AP-NFL
---
Follow Teresa M. Walker at www.twitter.com/teresamwalker
---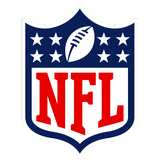 Get more from National Football League
Follow your favorites to get information about games, news and more
---