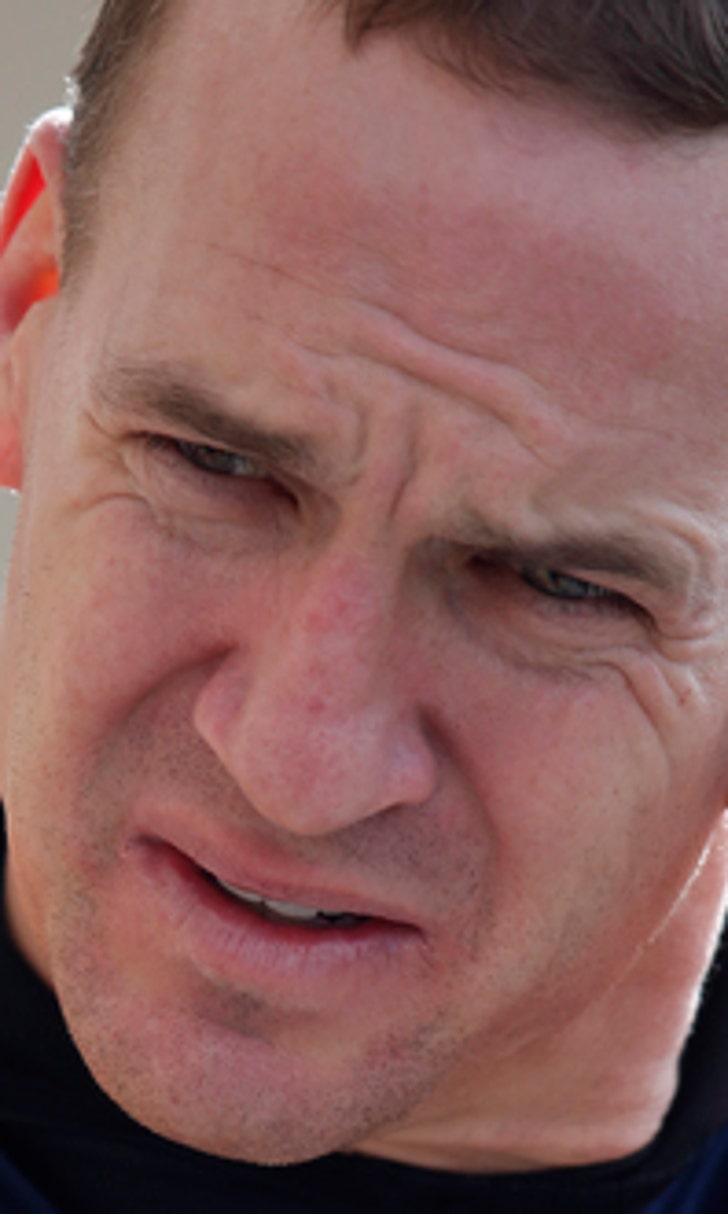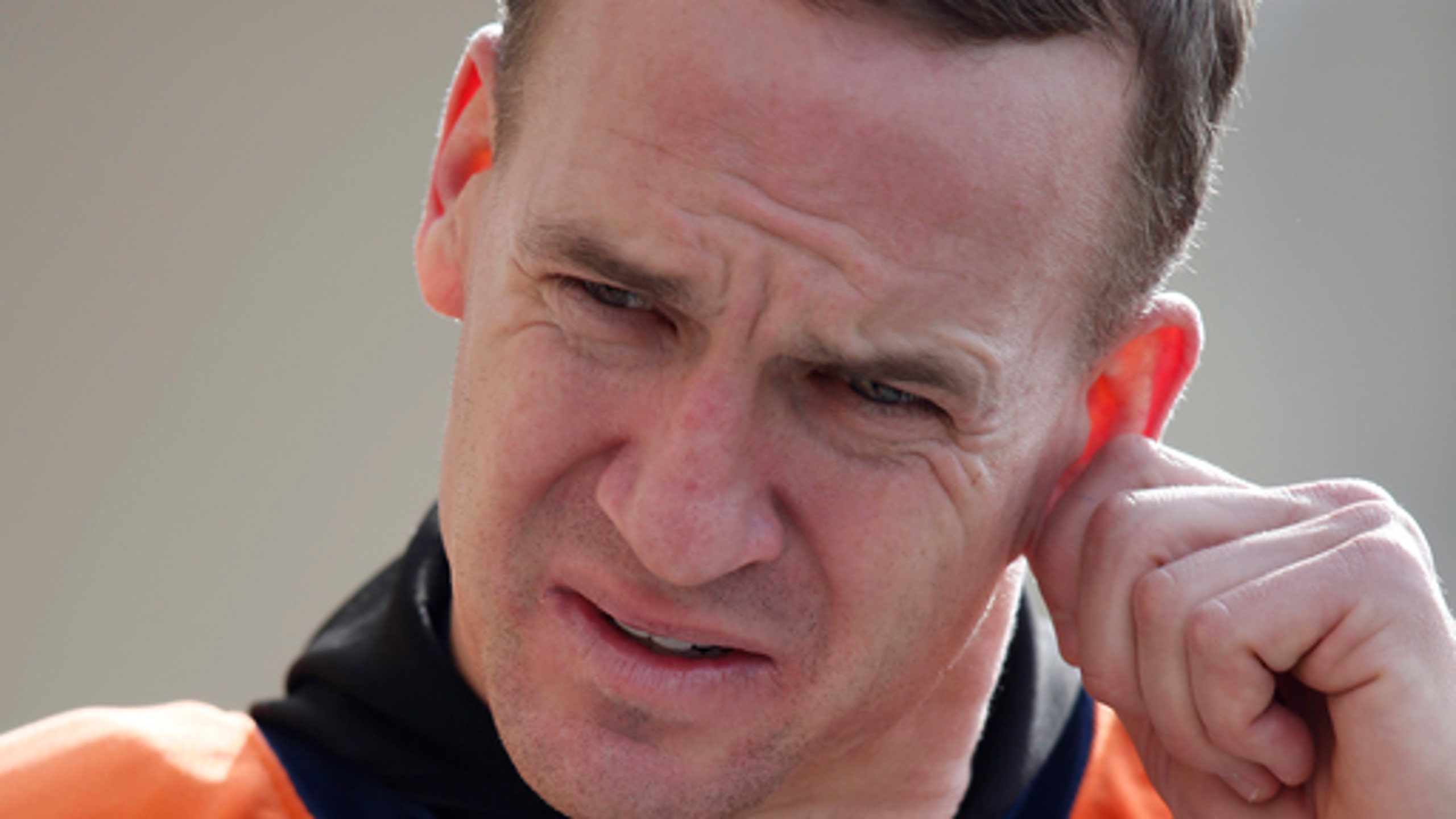 Injury, comeback force reboot on Manning story line
BY foxsports • January 15, 2016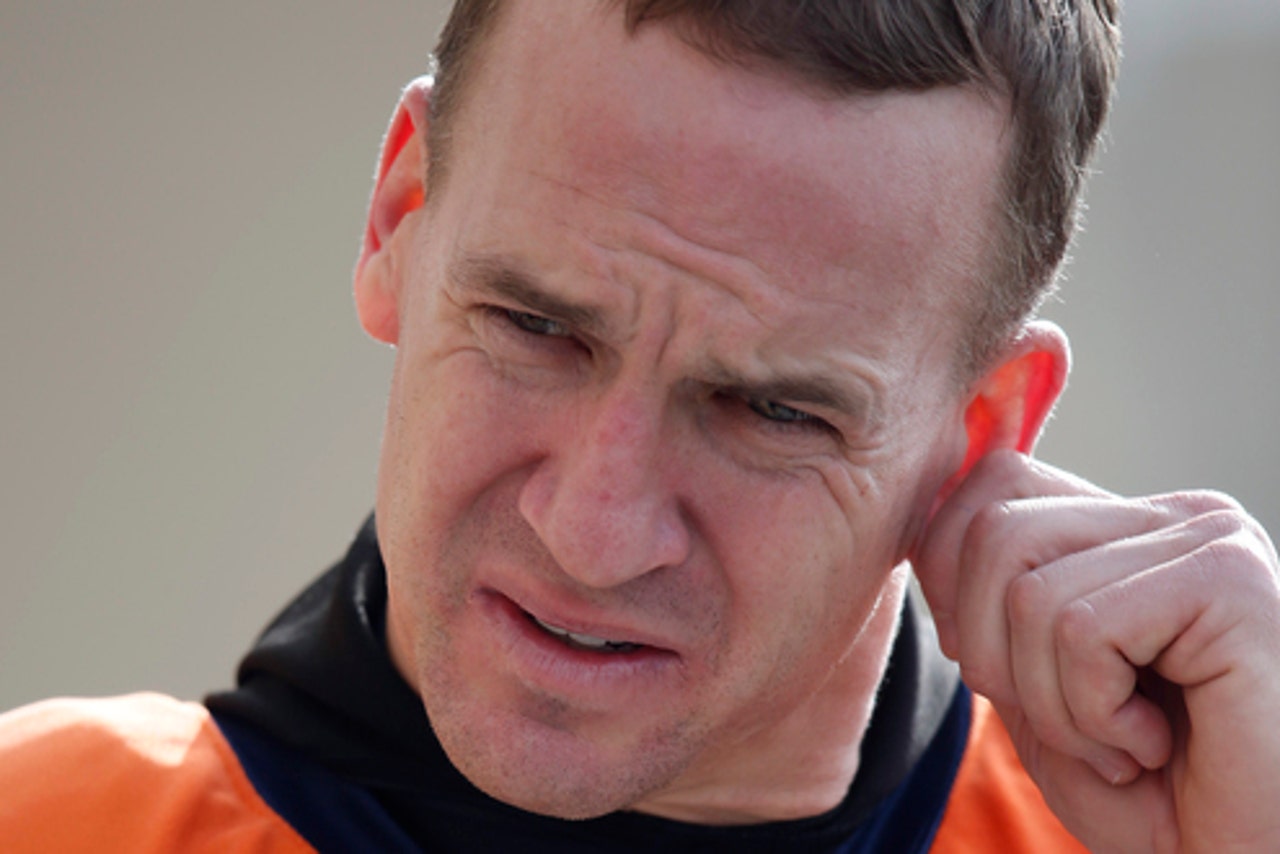 DENVER (AP) No one ever really rooted for Peyton Manning to fail, but boy, did some folks like to point out his flaws.
Take the Super Bowl, for example. It wasn't that he couldn't win the big one, but that he didn't win enough of them.
Yet in the span of a few short weeks, dating to his relief appearance for the Broncos on Jan. 3, the narrative about the 39-year-old's trials and travails has shifted. The quarterback, sometimes derided as an over-prepared perfectionist and too-clever-by-half pitchman, is now portrayed as the grizzled veteran trying to coax his team to a title more on grit than talent.
Sports fans love that sort of story.
''A lot of people have looked at him the last few weeks and said, `Wow, this guy is not who I thought he was,''' said retired receiver Brandon Stokley, a longtime favorite of Manning's. ''It's great for people to see who he really is. He'll do anything to help the team.''
Manning's entry into the regular-season finale against the Chargers conjured images we've seen before in sports: Willis Reed limping onto the court for Game 7 of the NBA Finals. Jack Nicklaus winning the Masters at age 46. Serena Williams making a run at the Grand Slam at 33.
The narrative changed for each star once he or she had been humbled - and grown a bit older. Reed got hurt when his team needed him most; Nicklaus was considered washed up; Williams got upset on the doorstep of a Grand Slam. Just as those stories softened, Manning's is softening now.
''I still hear whispers of the usual, but far more of the, `Maybe we shouldn't take this guy for granted,''' said Sean Salisbury, the former NFL quarterback who now hosts a pair of sports talk shows. ''We've got to enjoy this.''
With the Broncos preparing for the Steelers on Sunday, there's been far less discussion about Manning's record in the playoffs (11-13), his record when it's cold in the playoffs (0-5 under 40 degrees), his record against Tom Brady (5-11), and his arm strength (never elite, but good enough to laser a couple of 15-yard out patterns against the Chargers).
There's been much more talk about his gift for diagnosing defenses, for getting his team into the right play and for his willingness to do anything, including be a backup, to help the Broncos win.
For sure, the Chargers game was not Manning in his prime. He threw only nine passes. Completed only five for 69 yards. But if his arm (and foot, and shoulder, and neck) isn't what it used to be, it was clear against San Diego that his mind is still in good shape.
''You see (backup quarterback Brock Osweiler), and you can see he's a good player,'' Salisbury said. ''But after watching him, you also gain a great appreciation of Manning's ability to keep all 11 guys on offense in sync the entire time.''
Nothing new about that. But now that he's been humbled - now that fans have seen Mr. Perfect brought down to earth during a 17-interception season that included a four-pick debacle in a game he got pulled from in November - all that nitpicky attention to detail, those ''one-game-at-a-time'' bromides he regularly delivers, the preparation he lives for, is being lauded, not scoffed at.
Some might say this is a culmination of a 12-month stretch that, at times, has felt a bit like piling on to an athlete who signed with Denver simply looking for the same things Broncos fans wanted - a few more Super Bowl titles.
After yet another playoff disappointment last January, Manning was asked to take a pay cut.
Gary Kubiak got the head-coaching job and his task - whether overtly communicated or not - was to build a new offense for the post-Manning era.
The season started and the Broncos won in spite of Manning, who finished 2015 second in the league in interceptions despite missing six games.
While sitting out, Manning bristled at reports suggesting he'd rather play elsewhere, or not play at all, than be a second-stringer. He then quietly went out and did the work of an injured backup. He threw on the side to equipment managers. He took the scout-team reps. He suited up to back up Osweiler on Jan. 3.
Around that time, a report linked him to a clinic that deals in banned human growth hormone. He angrily denied doing anything wrong and said he put in the hard work and never took shortcuts to make it back.
That brought out some raw emotion that, at many times over a career that will land him in the Hall of Fame, has felt either lacking or contrived.
All that played into this new story line.
It's Manning playing the role of Nicklaus, or Reed, or, yes, Broncos fans, John Elway, whose very best moments came as he gimped (and helicoptered) his way to the finish line. Oh, sure, Manning's stats are still gaudy (NFL-record 71,940 passing yards) and, in other respects, awful ("Only'' one Super Bowl ring despite all the success).
But in a way, Manning's career record has been reset to 0-0.
The days of ''Omaha! Omaha!'' are nearly over, and ol' No. 18's ride into the sunset is underway.
''He didn't take the easy way out and he fought his way through'' the injury, Stokley said. ''He said, `I'm ready to go, and whatever you need me to do, I'm willing to do.' It ended up being pretty cool.''
Enjoy it while it lasts.
---
AP NFL websites: http://pro32.ap.org and http://twitter.com/AP-NFL
---
Follow Eddie Pells at www.twitter.com/epells
---
---