National Football League
National Football League
Injuries, missteps turn Bengals back into Bungles
Published
Oct. 22, 2014 2:56 p.m. ET

CINCINNATI (AP) The Bengals won their first three games and, for a few hours, were the only unbeaten team left in the NFL. That's when the free fall started.
They've been pushed around in their last three games, a pair of lopsided losses on the road and a disappointing tie at home. They've gone from being regarded as an up-and-coming team to one that's looking more and more like the old Bungles.
''Yeah, that's what it feels like sometimes, you know?'' defensive tackle Domata Peko said. ''That's what I'm saying. I told a lot of guys: `Come on, we'll be all right.' It's not the end of the world. We've got 10 games left.''
They're running out of time to get it right.
The Bengals (3-2-1) have fallen behind Baltimore (5-2) in the AFC North and host the Ravens on Sunday. Another loss would leave the defending division champions in a tough spot at the season's midpoint.
No other team has fallen so far in the past month.
Injuries have played a significant factor. The Bengals are missing tight end Tyler Eifert, receiver Marvin Jones and Pro Bowl receiver A.J. Green, who was sidelined the last two games with an injured right toe that has bothered him all season.
Green worked out in sweat clothes on the side of the field Wednesday, an improvement over last week. It's unclear when he'll be ready to return. He declined to comment on Wednesday.
The Bengals sorely missed him during a 27-0 loss at Indianapolis on Sunday, when they failed to cross midfield until the fourth quarter and ended up shut out for the first time in five years.
''Nobody wants to play him one-on-one without help,'' left tackle Andrew Whitworth said. ''When teams don't have to think about that as much, you're in a tough position. That's just the truth. That doesn't mean we can't be successful.''
Offensive coordinator Hue Jackson found the performance unsettling but something that can be changed quickly.
''That's very uncharacteristic of who we are and who we've been,'' Jackson said. ''So I don't look at it and say, `OK, that's who we've become or that's what we're becoming.' By no stretch of the imagination. I think we can point to some things that we can shore back up and get to where we need to be.''
The defense has been missing Pro Bowl middle linebacker Vontaze Burfict. He's had two concussions that caused him to sit out two games, and he's had neck injuries in others.
Defensive coordinator Paul Guenther is trying to get Burfict to stop tackling with his head down, which leads to the head and neck injuries.
''I tell him he's my quarterback,'' Guenther said. ''You tell your quarterback to slide and not get hit. I tell him to keep his head up so he can stay in the game because when he starts the game and comes out, it affects everything.''
It goes beyond the injuries. The defense has collapsed in the last three games, a 43-17 loss at New England, a 37-37 tie at home against Carolina, and the blanking in Indianapolis. In those games, the Bengals have given up 505, 431 and 506 yards.
A defense that finished in the top seven each of the last three years under former coordinator Mike Zimmer has slipped to 31st - second-to-last - after six games.
''All that stuff has been like a big ball rolling downhill,'' Peko said.
The Bengals opened the season with a 23-16 win in Baltimore, giving them the upper hand in the division race. A loss on Sunday would leave the Ravens in charge for now. There's no room for another poor showing.
''When you get in a little rut, the good teams can't come out of it but the great teams come out of it,'' Guenther said. ''The average teams stay there and stay in the rut.''
They'll find out soon which they are.
Notes: LB Rey Maualuga has been ruled out for Sunday. It'll be the second game he's missed with an injured left hamstring. ... CB Leon Hall, who hurt his back during the loss at Indianapolis, was held out of practice on Wednesday along with DE Robert Geathers (toe) and guard Mike Pollak (knee). ... RB Giovani Bernard (bruised ribs) and RT Andre Smith (shoulder) were among those limited in practice. ... The Bengals expect to have enough tickets sold on Thursday that the game will be shown on local television.
---
Online: AP NFL website: www.pro32.ap.org and www.twitter.com/AP-NFL
---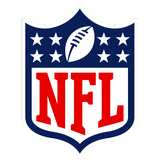 Get more from National Football League
Follow your favorites to get information about games, news and more
---